Celebrate Champagne Day with the sparkling champagne menu of the 4-star Hotel Trianon Rive Gauche. Every year, this universal event takes place on the 4th Friday of October. It is an opportunity for lovers of sparkling gold to (re)discover this luxury drink with fine bubbles.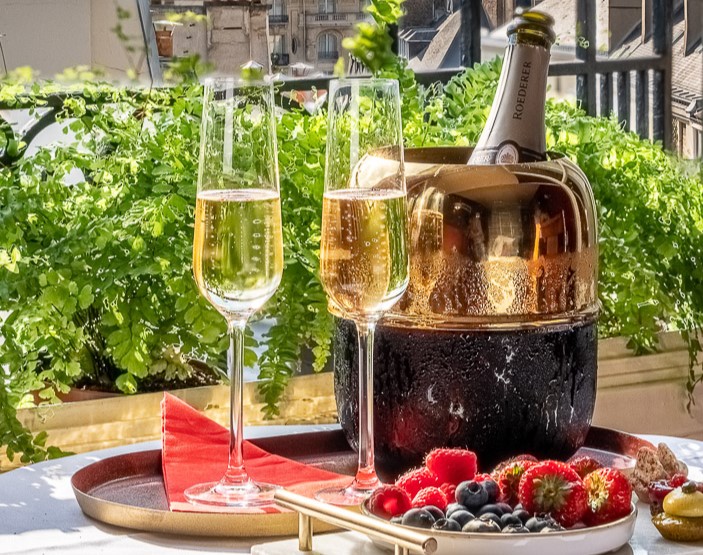 Champagne Day
Celebrated for the first time in 2009 on the initiative of wine blogger and trainer Chris Oggenfus, it is the favourite event for lovers of this typically French drink. All over the world, professionals offer tastings to (re)discover the most luxurious drink. An interactive map will allow you to find an event in your area !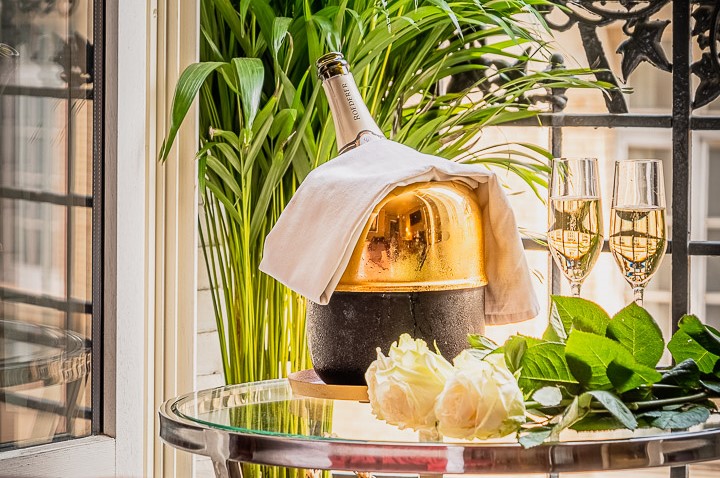 The Trianon Rive Gauche champagnes
Among its selection, the 4 star hotel Trianon Rive Gauche is pleased to present the SYNTONIE du vignoble EDOUARD PRETROT. The superb EDOUARD PRETROT vineyard extends over the three main regions of Champagne in France. SYNTONIE is a blend of three exceptional grape varieties : Chardonnay, Pinot Noir and Meunier. Aged for 30 months and of a sparkling light gold, its fine and delicate bubbles will delight your taste buds. SYNTONIE is characterised by its elegance and balance, with notes of citrus and white flowers that will seduce beginners and amateurs alike.
Do not hesitate to embellish your stay with a nice bottle to celebrate any occasion at the time of your reservation : birthday, wedding, engagement or simply to celebrate your arrival in Paris !
Your stay at the 4-star Hotel Trianon Rive Gauche !
You want to discover exceptional products during your stay in Paris ? Book your stay at the 4-star Hotel Trianon Rive Gauche !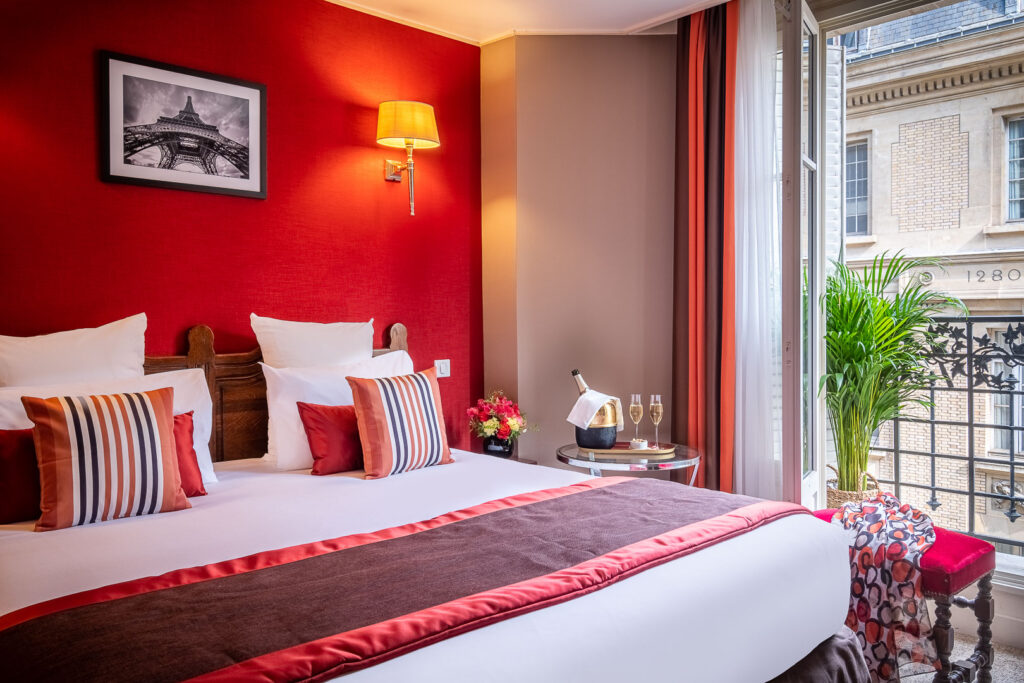 To make sure you don't miss anything, follow us on Instagram and  Facebook.
Want to treat a friend, family member or loved one? The possibilities are endless, as are the amounts of our gift cards. Offer an unusual night and an unforgettable gift here !