Celebrate Halloween in Paris with the 4-Star Hotel Trianon Rive Gauche ! Whether you are a family, a couple, a group of friends or a solo traveler, here are 3 activities we recommend for an unforgettable Parisian Halloween.
A spectacular Halloween full of activities at Disneyland Paris
From 1 October to 6 November 2022, Disneyland Paris adorns the colors of autumn. The Disney Halloween Festival promises meetings with the Disney Villains, as well as entertainments and surprises for adults and children ! At nightfall, you can enjoy a bewitching Halloween show in front of the Sleeping Beauty Castle, which will look like a bewitched castle to celebrate Halloween. For the bravest of us, Disney also organize Disney Halloween Parties that will give private access to the Park from 9pm to 2am !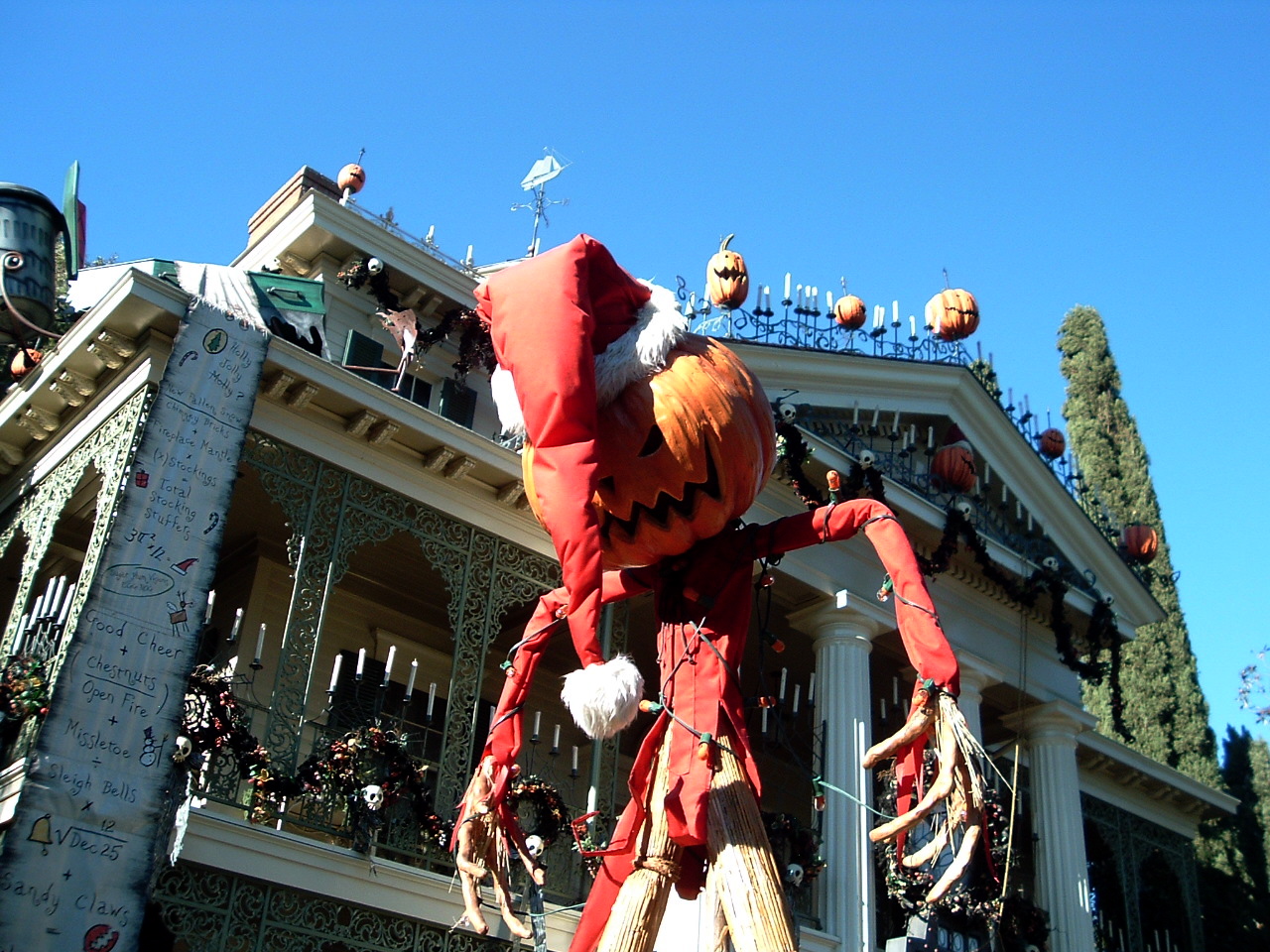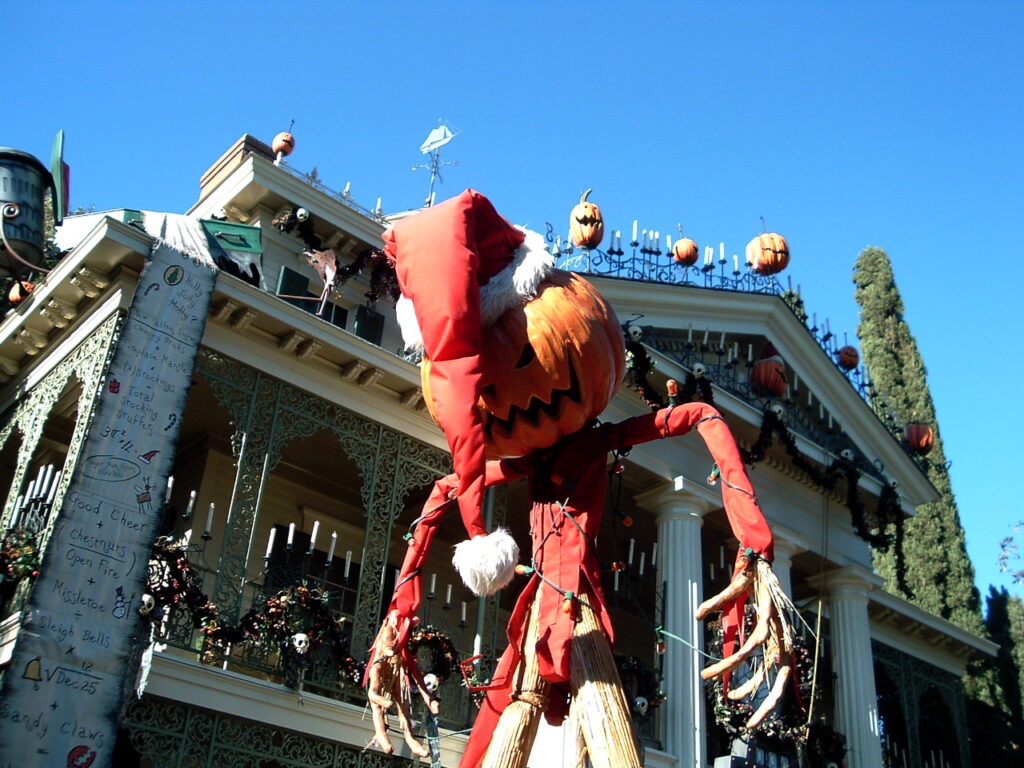 How to get there from the Hotel Trianon Rive Gauche****?
Metro line 4 and RER A (1h)
Taxi (30min-1h)
Halloween in Catacombs of Paris
Do you want to visit the Catacombs of Paris for Halloween? Thrills guaranteed ! This Parisian ossuary, which dates back to the 18th century, is the largest in the world. Home to the remains of several million Parisians, this 1.5km long labyrinth will take you down 131 steps and up 112! Certainly one of the scariest Parisian monuments, this is the must-do activity to experience a Halloween full of history in Paris.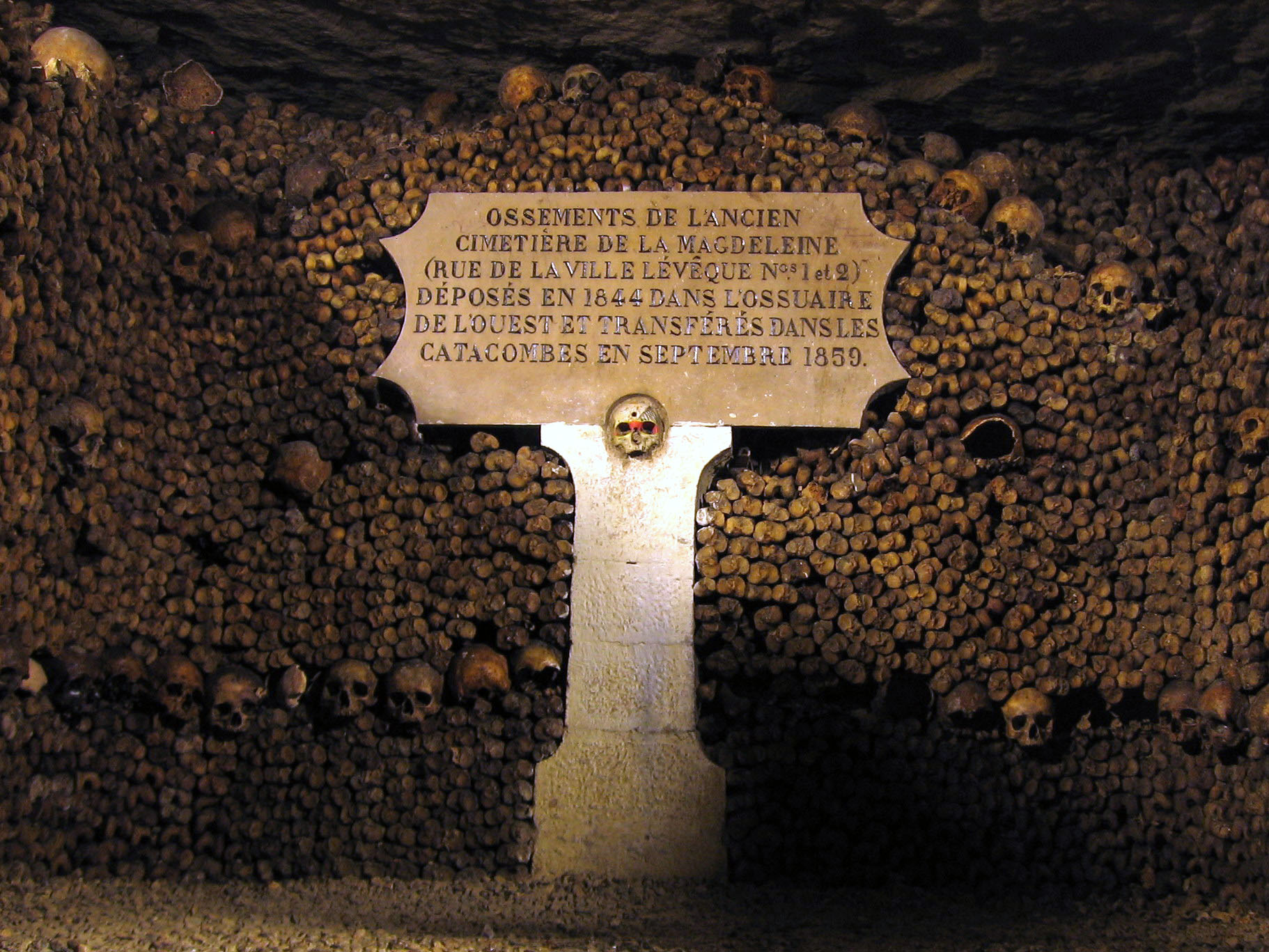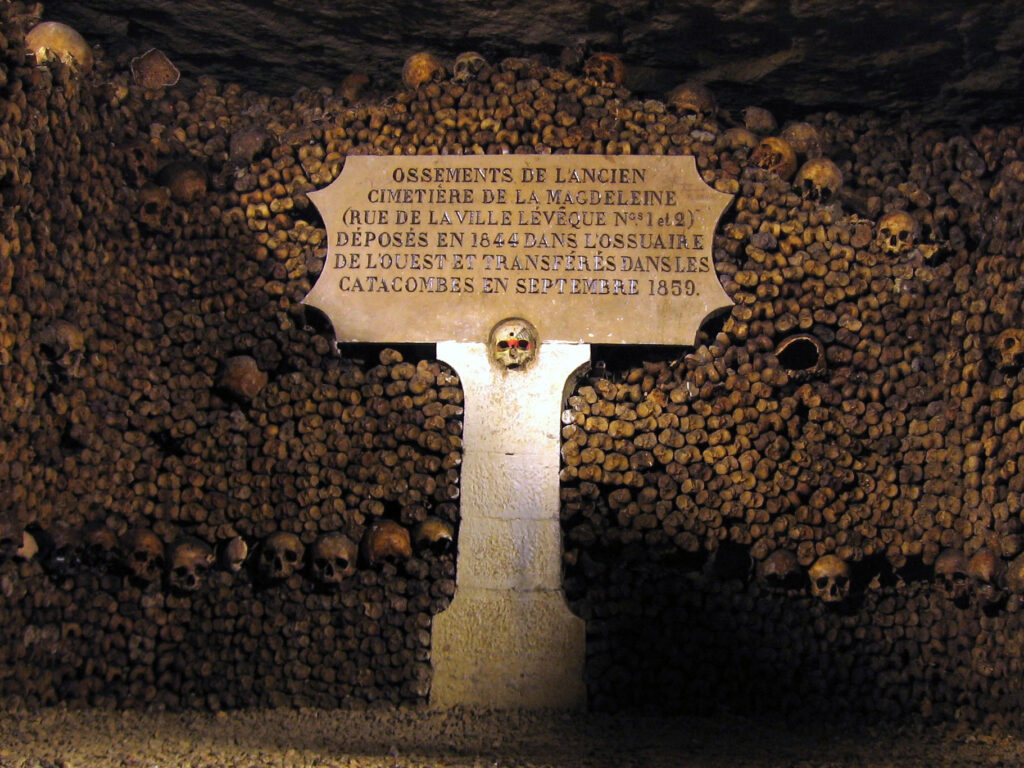 How to get there from the Hotel Trianon Rive Gauche****?
Metro line 4 (13 min)
Walking (25min)
A restful Halloween at Père Lachaise Cemetery
For the less adventurous, the Père Lachaise Cemetery is the perfect place for a Halloween activity in Paris. This must-see place is full of history ! Indeed, many famous people are buried in this beautiful green space, allowing you to visit their graves. Molière, Maria Callas or Oscar Wilde? For a tailor-made Halloween, you can choose the plan that best suits your tastes to find the graves of the personalities you most admire. However, don't forget that families come to visit the graves of their loved ones, so it's important to behave appropriately so that everyone can celebrate Halloween in their own way !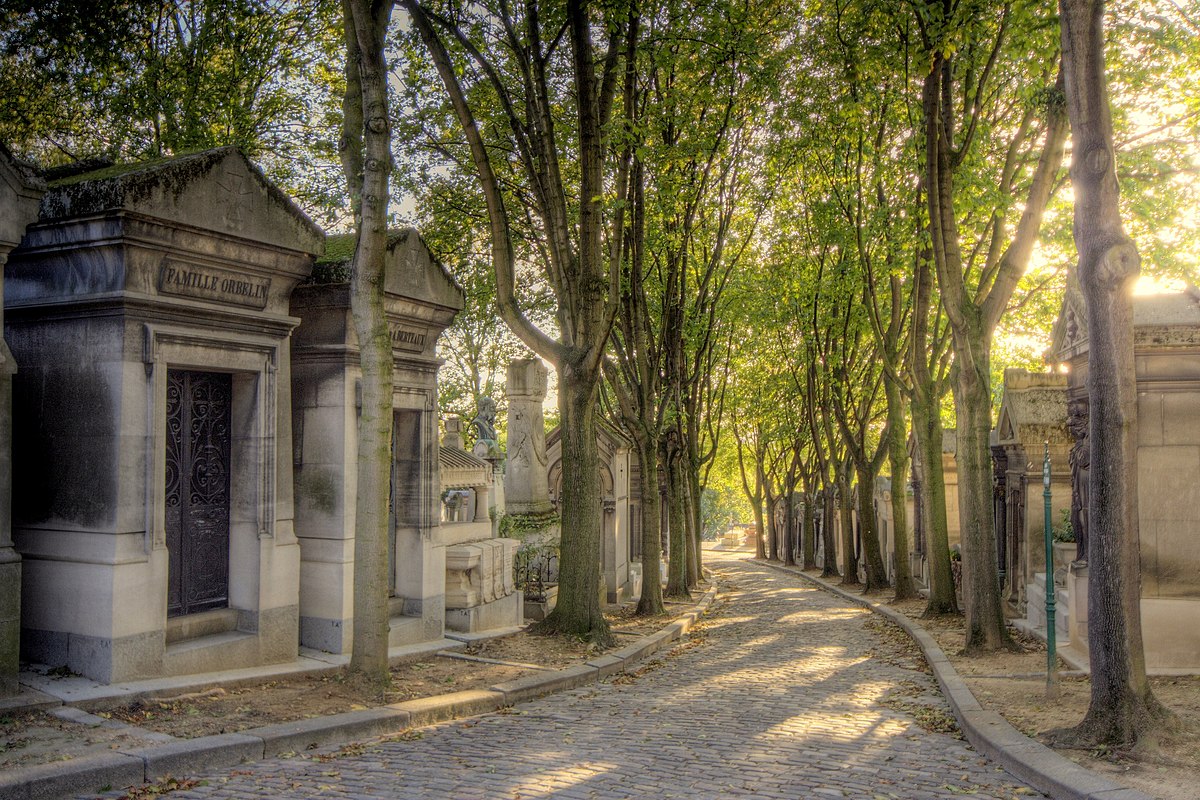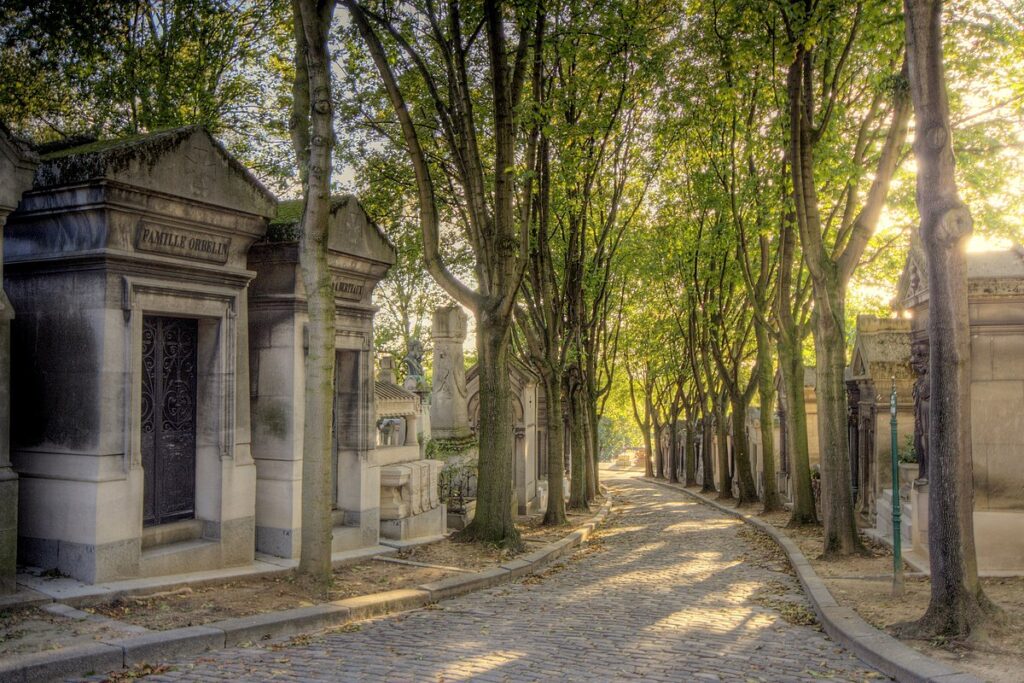 How to get there from the Hotel Trianon Rive Gauche****?
Metro line 4 and metro line 3 (30 min)
Stay in Paris this October !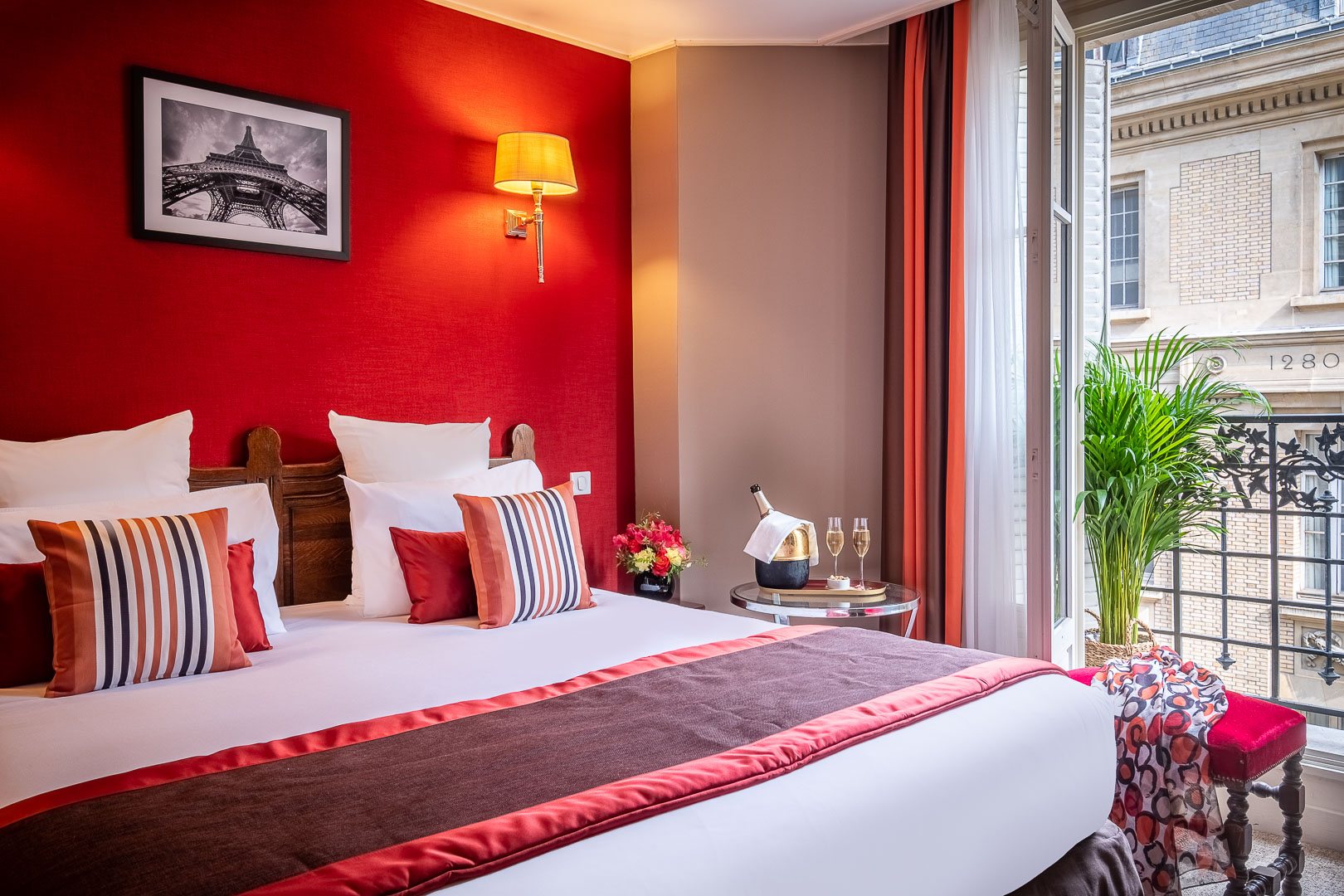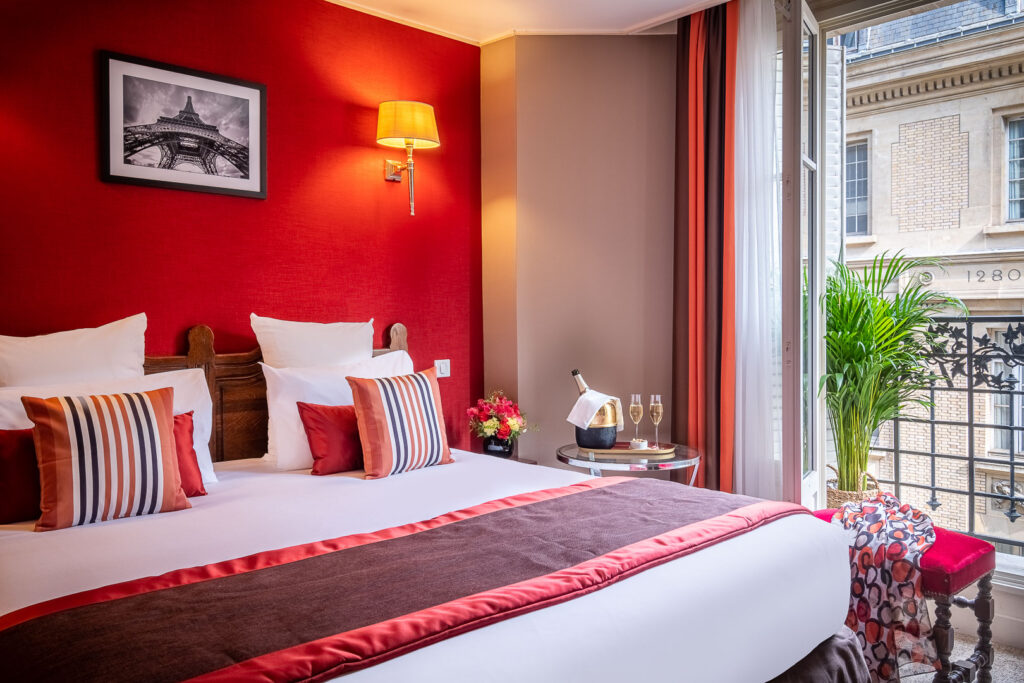 Celebrate Halloween in Paris by choosing the Trianon Rive Gauche Hotel ! In the heart of Saint-Germain-des-Prés, you will have direct access to the key places of Paris.