Hotel Trianon, book a sustainable hotel in Paris
Hotel Trianon Rive Gauche is a sustainable hotel fully committed to environmental preservation. It offers you a meaningful stay in Paris thanks to responsible tourism, as opposed to mass tourism. 
Your eco-friendly hotel in the heart of Paris
Indeed, the sustainable hotel Trianon Rive Gauche Paris, located in Saint Germain des Prés and the Latin Quarter in the 6th arrondissement of Paris, testifies to its ecological commitment by obtaining the European Ecolabel certification, as well as the international Green Key label.
Your 4-star hotel offers you a quality service near the Palais du Luxembourg and its immense garden, where you can stroll and take full advantage of the wonders of Parisian heritage, while adopting a few eco-friendly gestures to preserve the planet, such as saving water and energy or sorting waste, for a better common future. Short circuits are to be favoured as much for the consumer as for our 4-star hotel, which is moreover an eco-friendly hotel
Our privileged location in the centre of Paris gives you access to a wide range of tourist attractions: stroll through the mythical Saint Michel district to see Notre Dame Cathedral and the Sorbonne University, visit the Pantheon, admire the Eiffel Tower in Paris, visit the Orsay Museum or the Louvre Museum. 
Your eco-friendly hotel is located in the heart of Paris, so you have quick access to the Tuileries Gardens and the Marais district. You can also enjoy the mythical places of the City of Light less than 30 minutes away from the Trianon Rive Gauche Hotel: the Opera Garnier, the vast Tuileries Gardens, the Île de la Cité and the Île Saint-Louis, the department stores on Boulevard Haussmann and the Champs-Elysées.
Thank you for supporting our commitment during your stay!
Find out more about our environmental policy
The sustainable actions of the Trianon Rive Gauche Hotel
We are an ecological hotel in Paris. But in concrete terms, what are we doing in terms of sustainable development?
In order to obtain the European Ecolabel, as well as the Green Key, the Trianon Rive Gauche Hotel, has undergone awareness raising and staff training in sustainability, optimising services by reducing energy consumption, in particular by proposing energy-saving lighting and heating from renewable energy sources. 
We have also seen a reduction in water consumption after all the taps were changed and waste was reduced through the widespread sorting waste.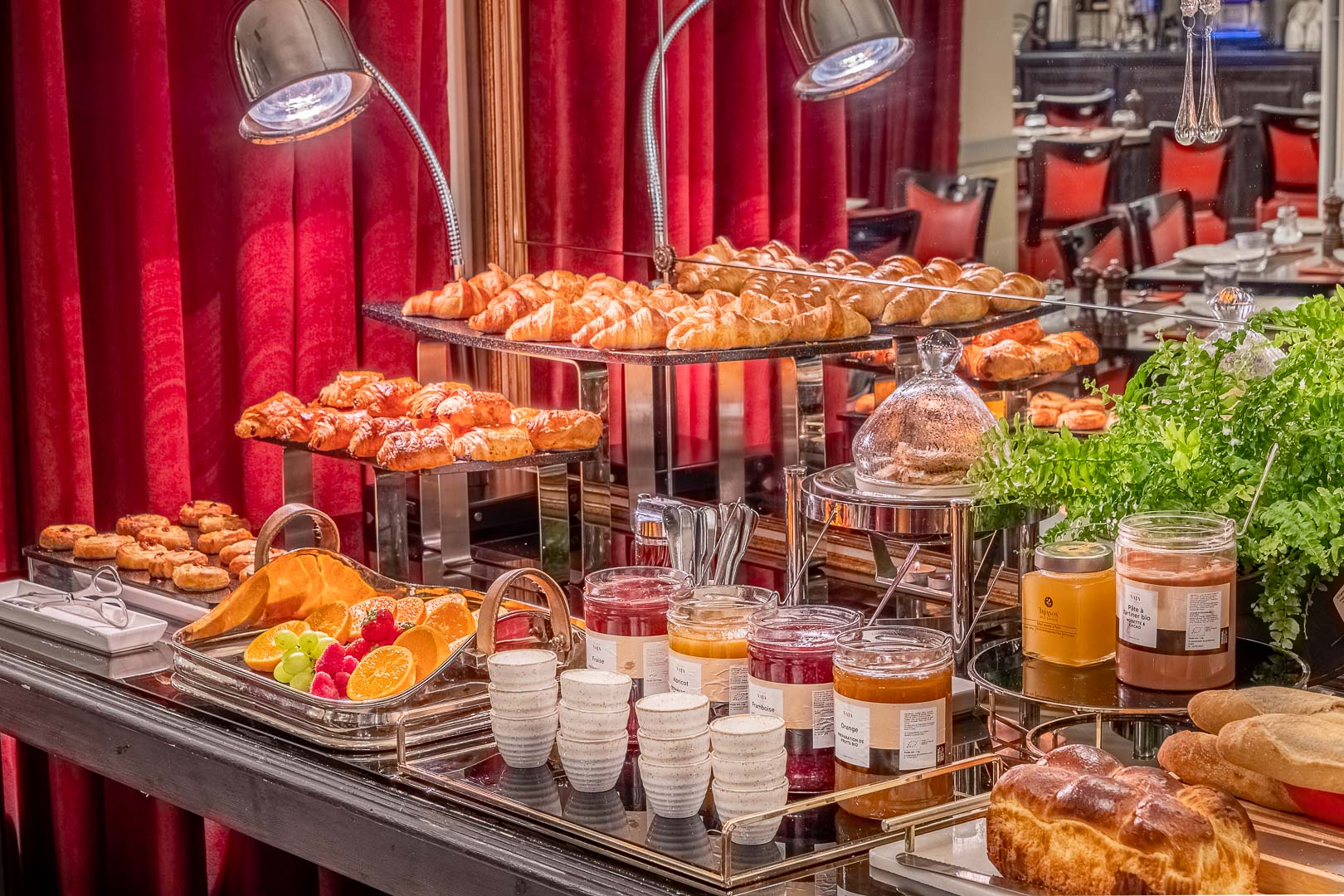 In our restaurant
To offer you a responsible stay, your eco-friendly hotel in Paris is proud to serve you at the breakfast buffet :
100% pure Isigny PDO (Protected Designation of Origin) butter pastries
Home-made jams
Organic spread and honey
Comté cheese certified PDO
Natural squeezed orange juice
Products in large packaging 
Fight against food waste (Too Good To Go)
In our rooms
The rooms are cleaned with European Ecolabel or natural cleaning products
Your sheets are cleaned on request to reduce water consumption
Glass carafes and glasses are available in all our rooms
Fill your carafe at our water fountain on the ground floor
Installation of water saving devices at the taps and showers to reduce water consumption
Low energy light bulbs in all our rooms
2-compartment bins in all rooms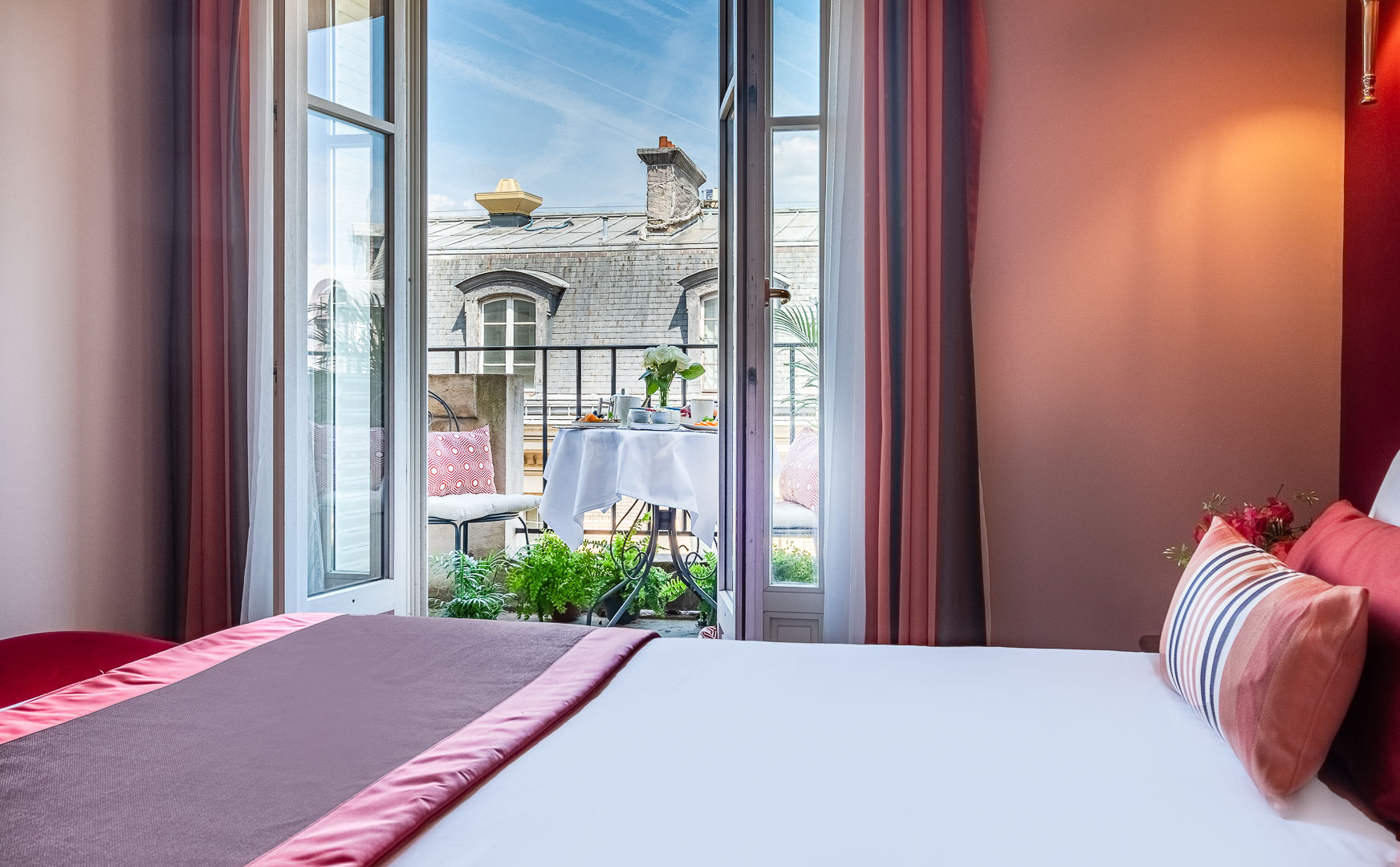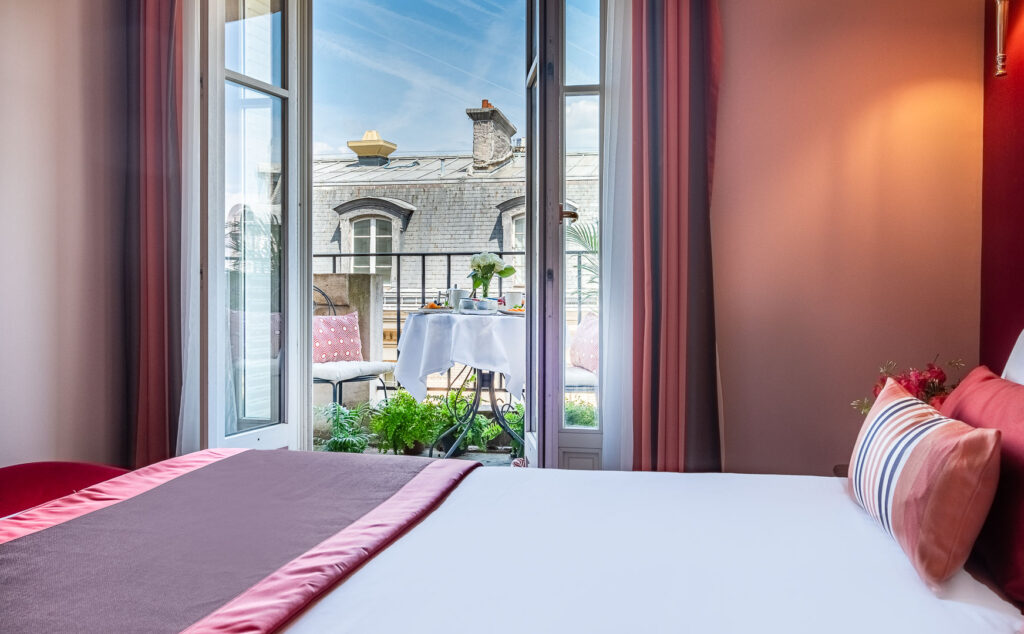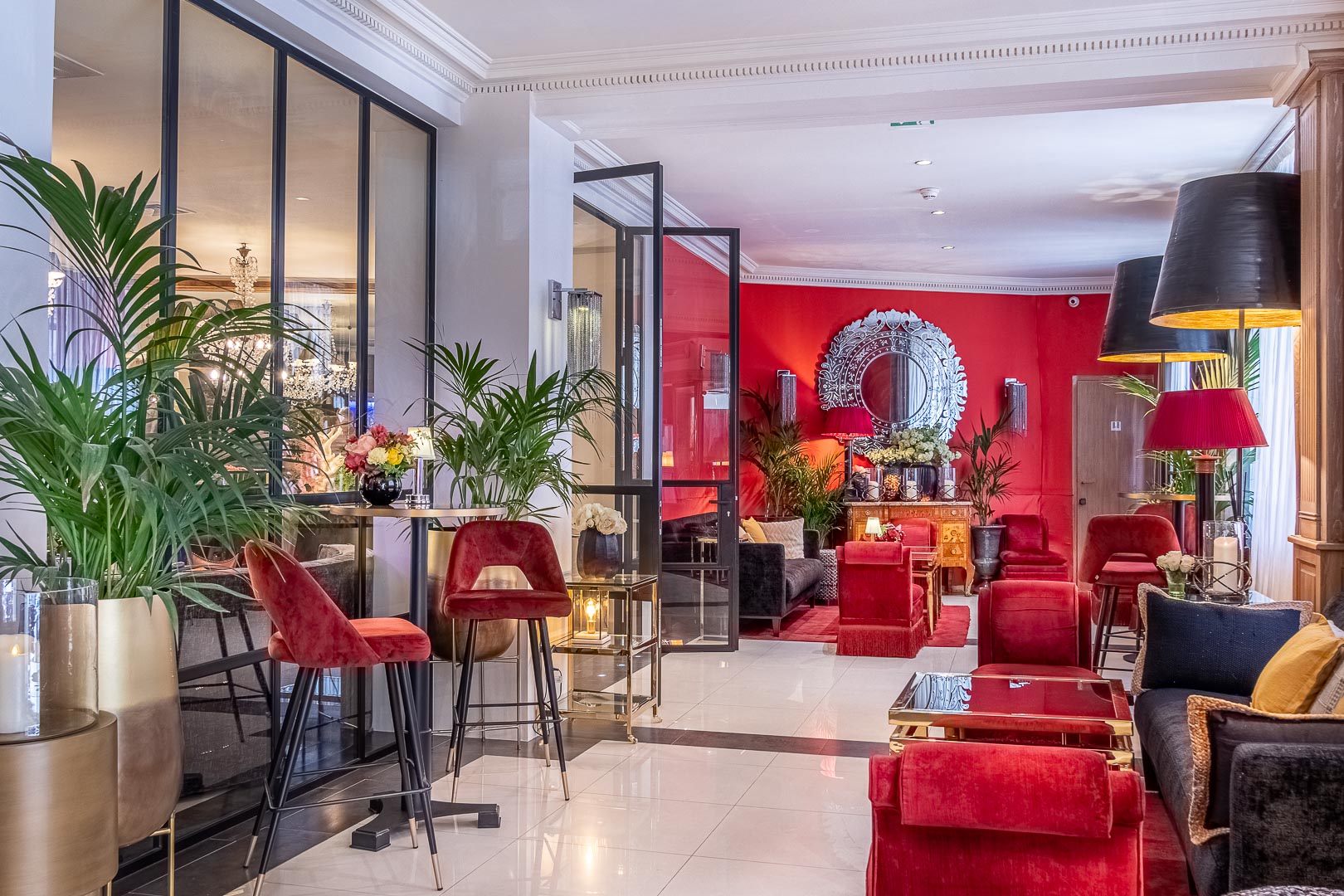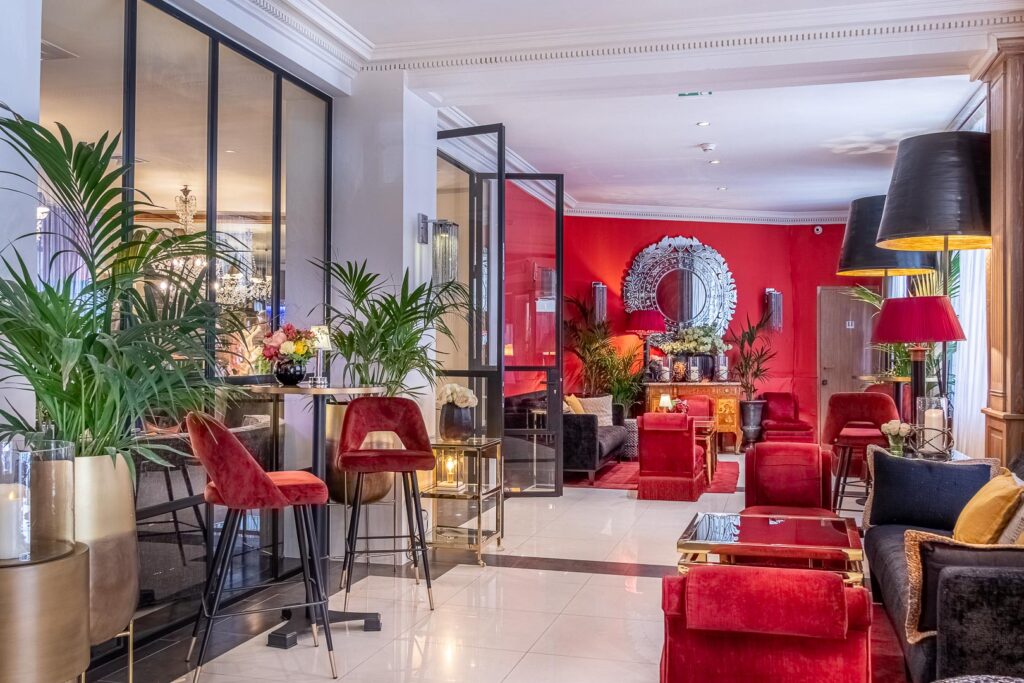 In our hotel
Sending invoices by email reducing paper photocopies
Gradual use of QR codes, to encourage digital use and limit paper
Presence detectors in the corridors to limit energy consumption
Waste sorting
Water saving 
We offer Gobi water bottles for sale, 100% made in France and trendy! More info at the reception
Book your sustainable hotel in Paris !
You can also be an actor of change, in favour of sustainable development ! The Trianon Rive Gauche Paris Sustainable Hotel is keen to participate in eco-responsible actions. This is why we are proud to work in partnership with Reforest'Action, a partner in the commitment of ecological hotels. Based in France, this forest specialist's mission is to preserve, restore and create forests in France and abroad. 
We therefore propose that you help plant trees to neutralise CO2 emissions during your stay. It's very simple, just tick the box when you book on our official website. This donation of 1€ will allow you to participate in the reforestation, and to regenerate the environment and the surrounding nature in France.
Simple eco-actions during your stay
No food waste
Sort your waste
1€/night to help plant a tree (with Reforest'Action)
Reduce your energy consumption (low consumption)
Prefer soft transport (bike, walk, electric car…)
Prefer local shopping and organic and seasonal products (short circuits)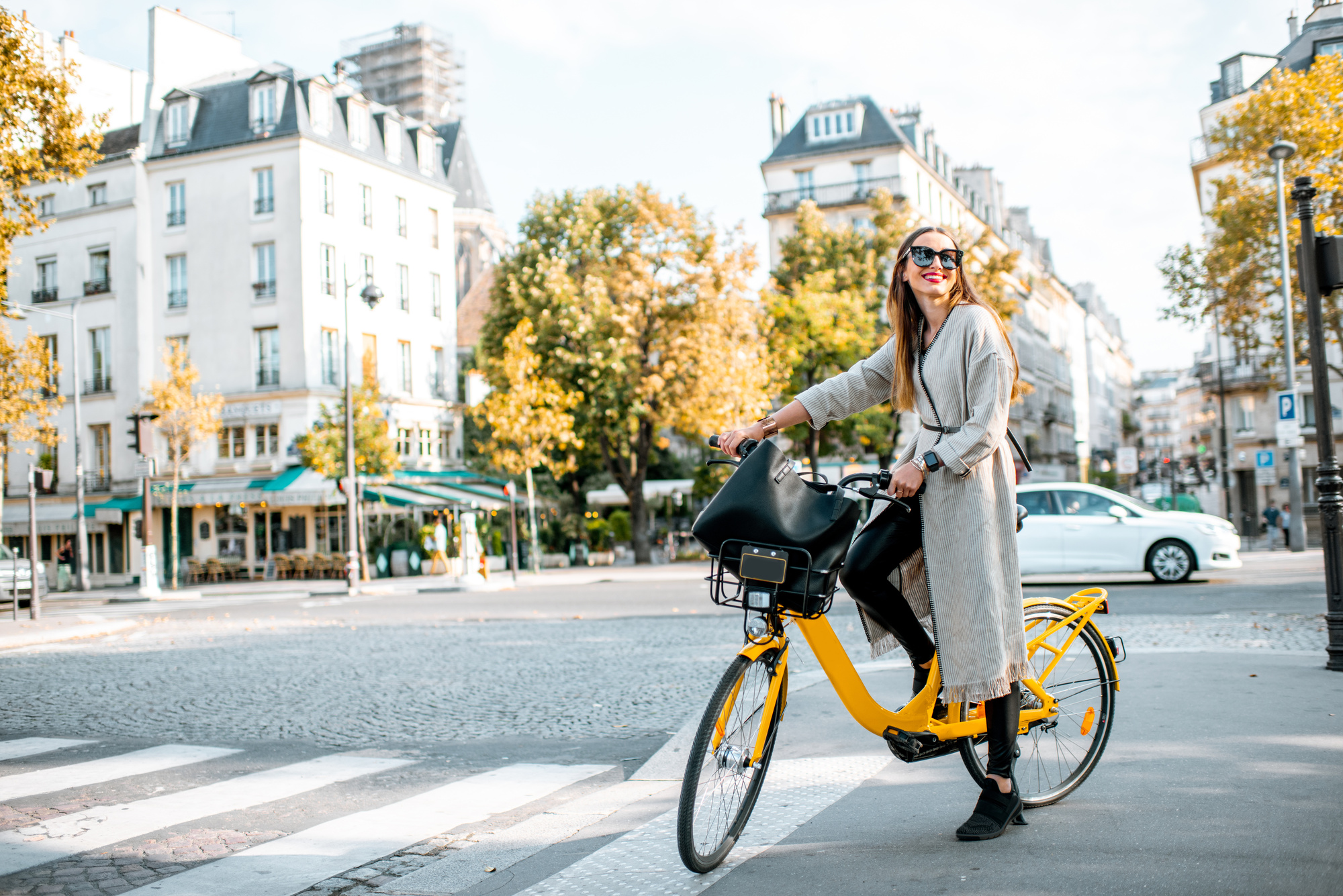 Follow our sustainable actions
We regularly update green information on our blog. Don't hesitate to follow our Facebook and Instagram accounts to keep up with the latest news. You will find all our latest news in the "Latest news" section of our website. 
During your stay, don't hesitate to consult our "Green Binder" available at the reception. You will find exclusive information during your stay in our eco-responsible hotel, such as ethical restaurants, soft transport or green activities in Paris. But you will also learn more about our ecological approach.