HOTEL LOUNGE
From the moment you're greeted in the sleek warmth of the magnificent lobby, a gentle scent enchants you… Cosy and perfectly fitted, you'll enjoy numerous magazines and newspapers, a great espresso coffee or even the computers including Internet access and printers.
In our Trianon Lounge, outside breakfast hours, you'll relax in the comfortable armchairs next to our bookcase or enjoy a drink: the perfect private place for a nice conversation or quiet reading.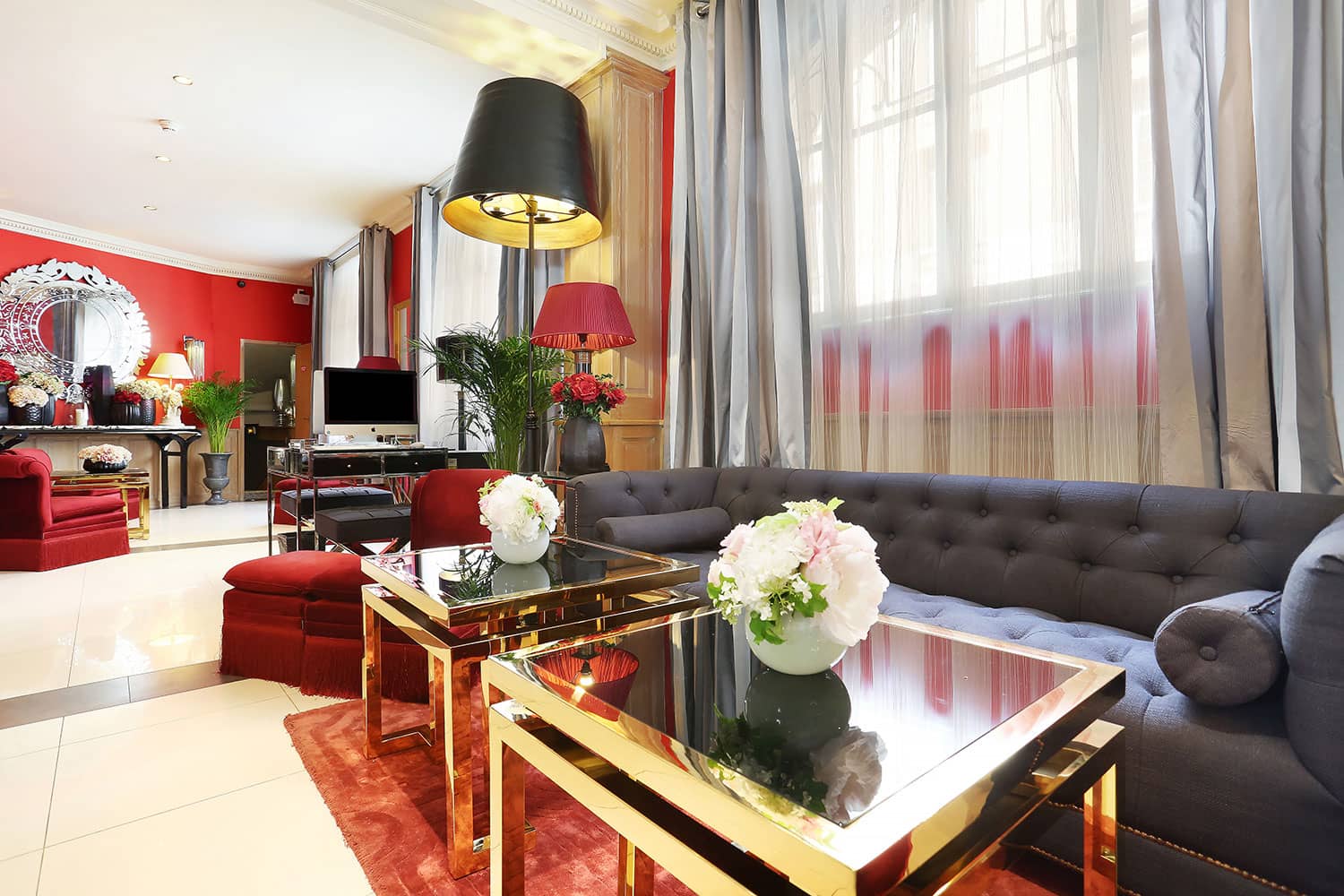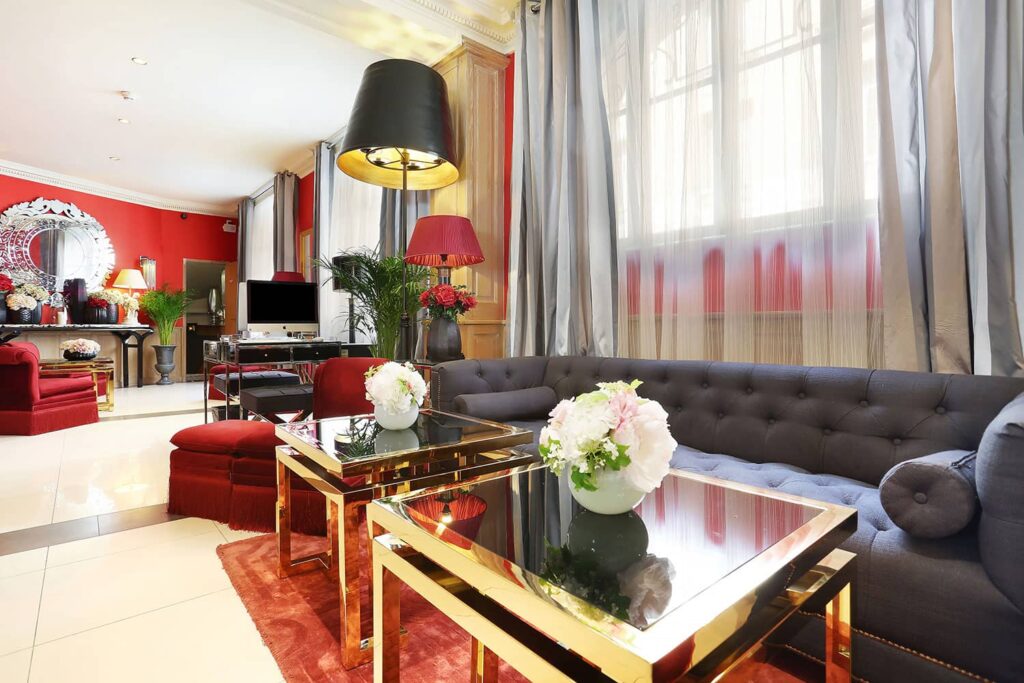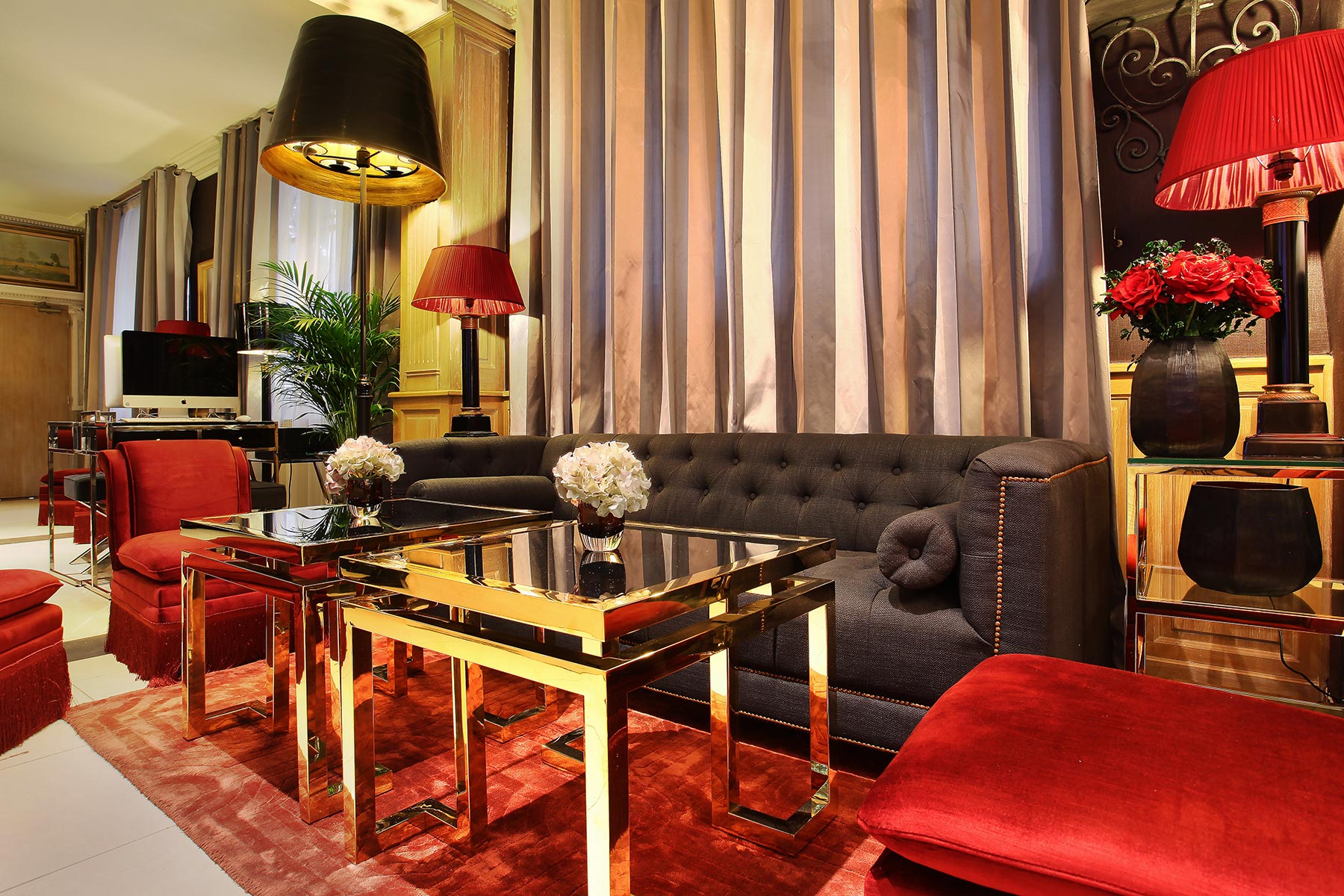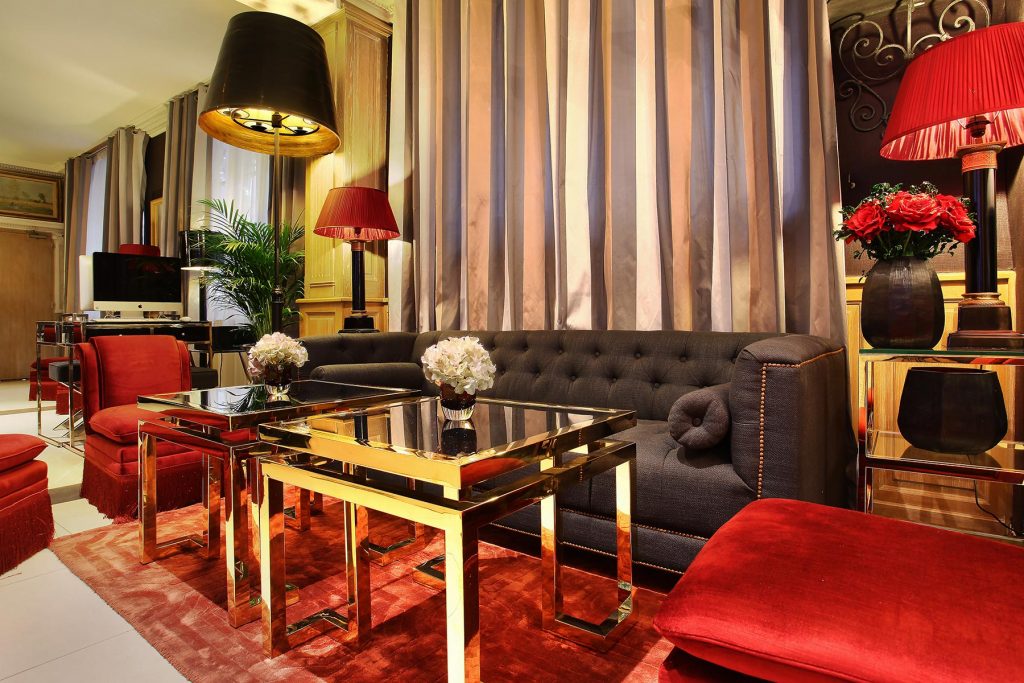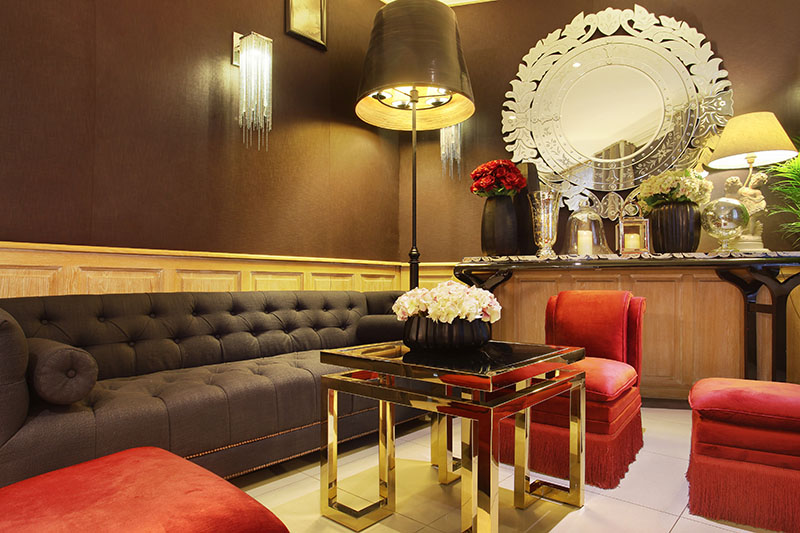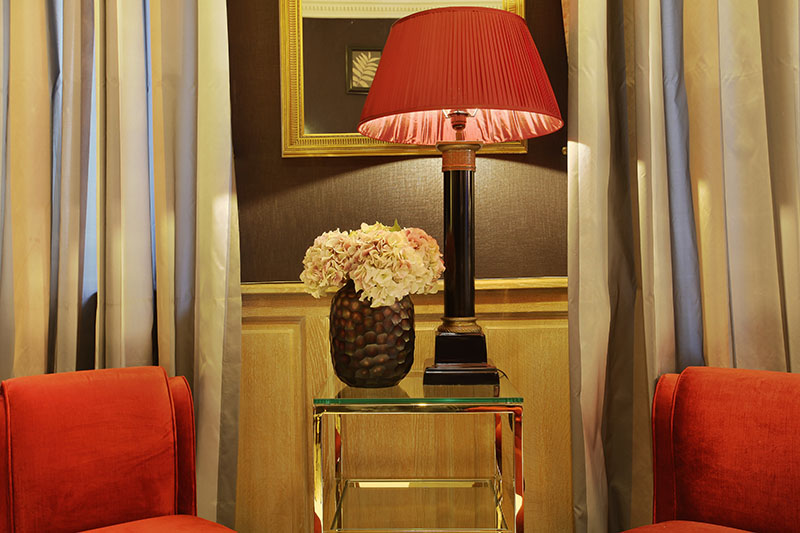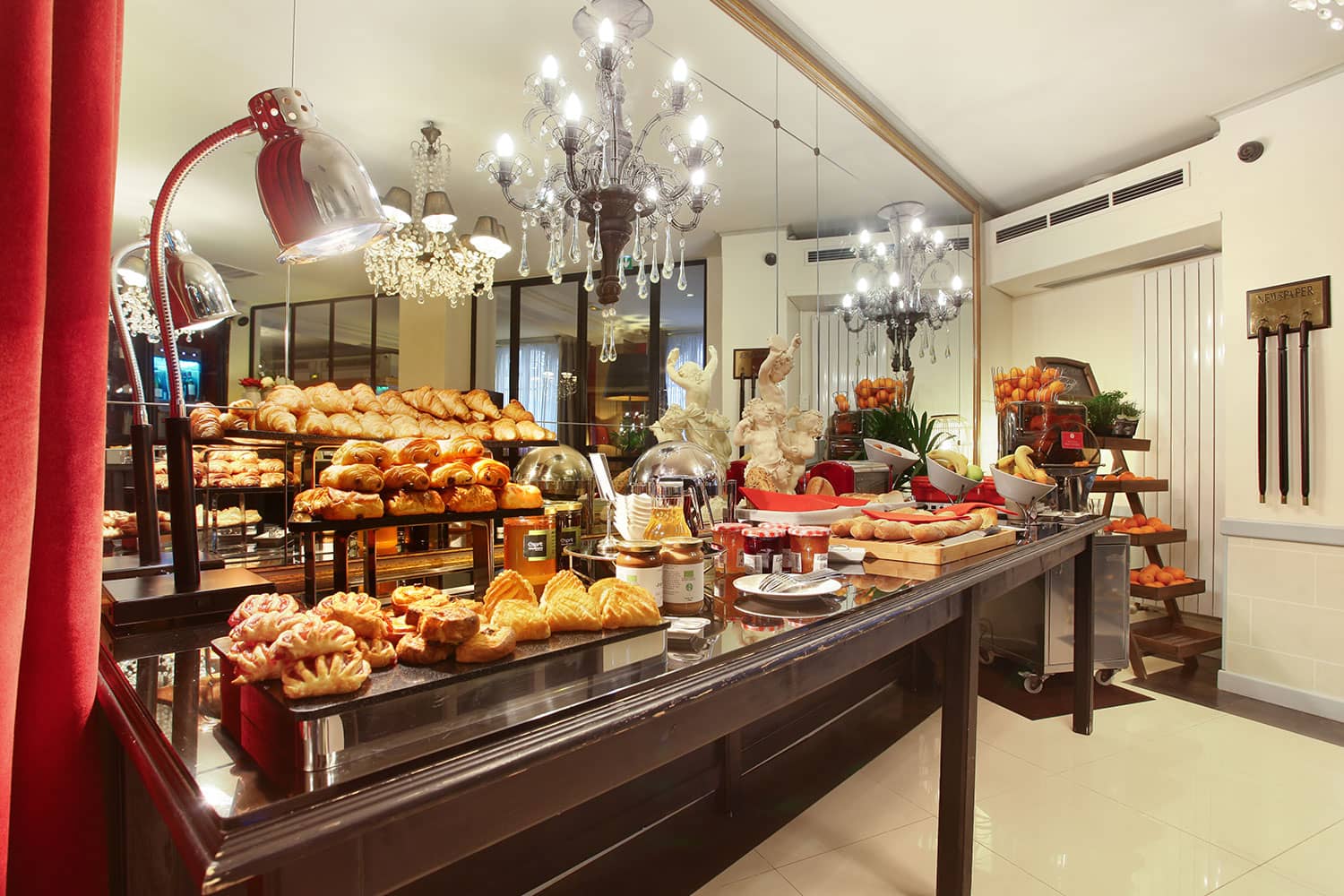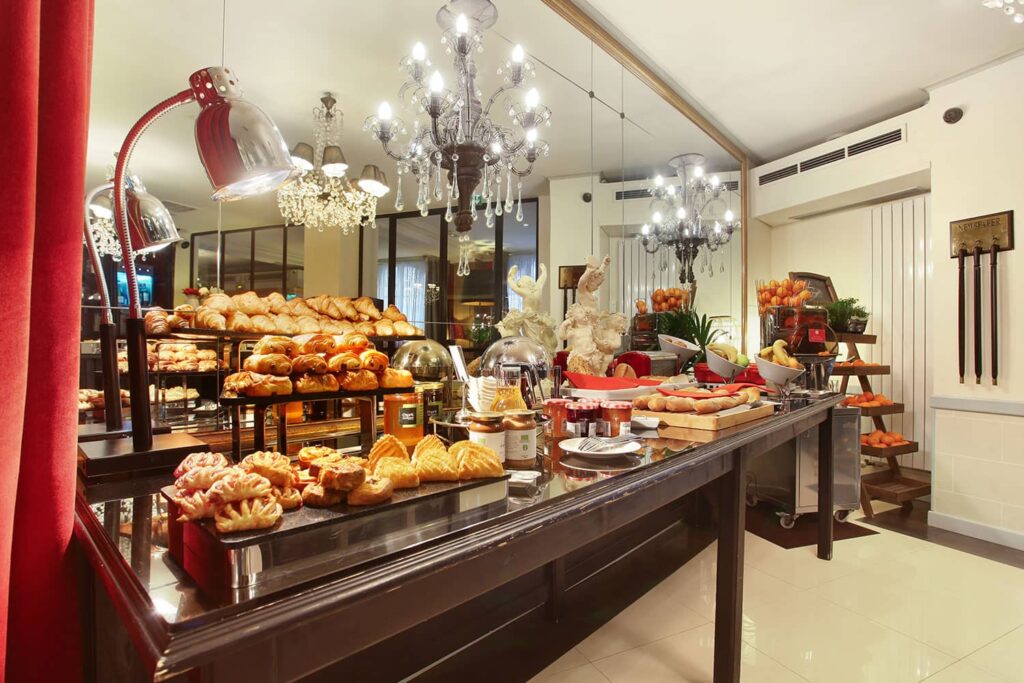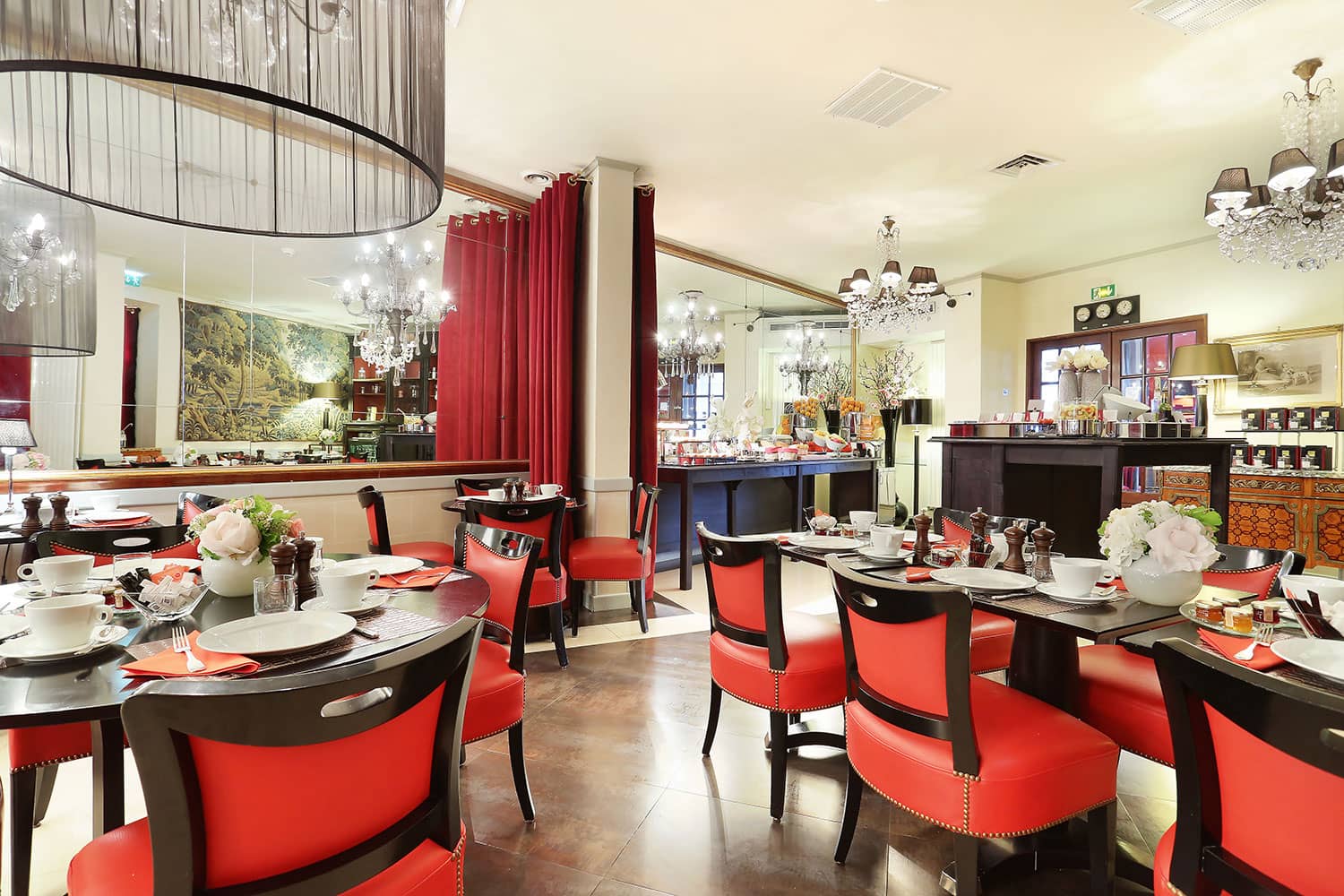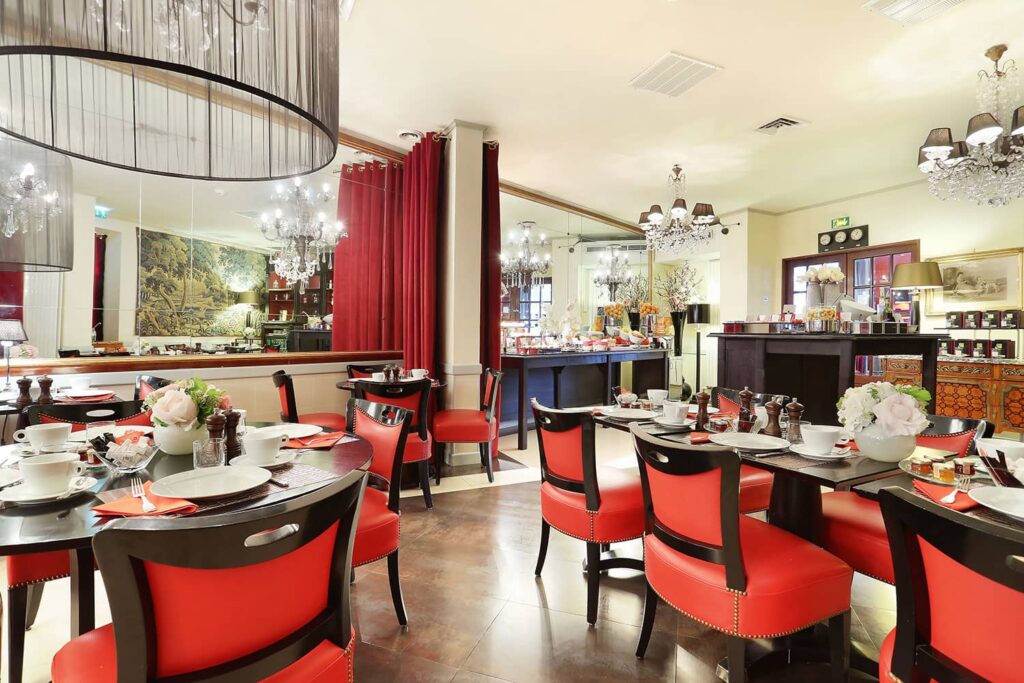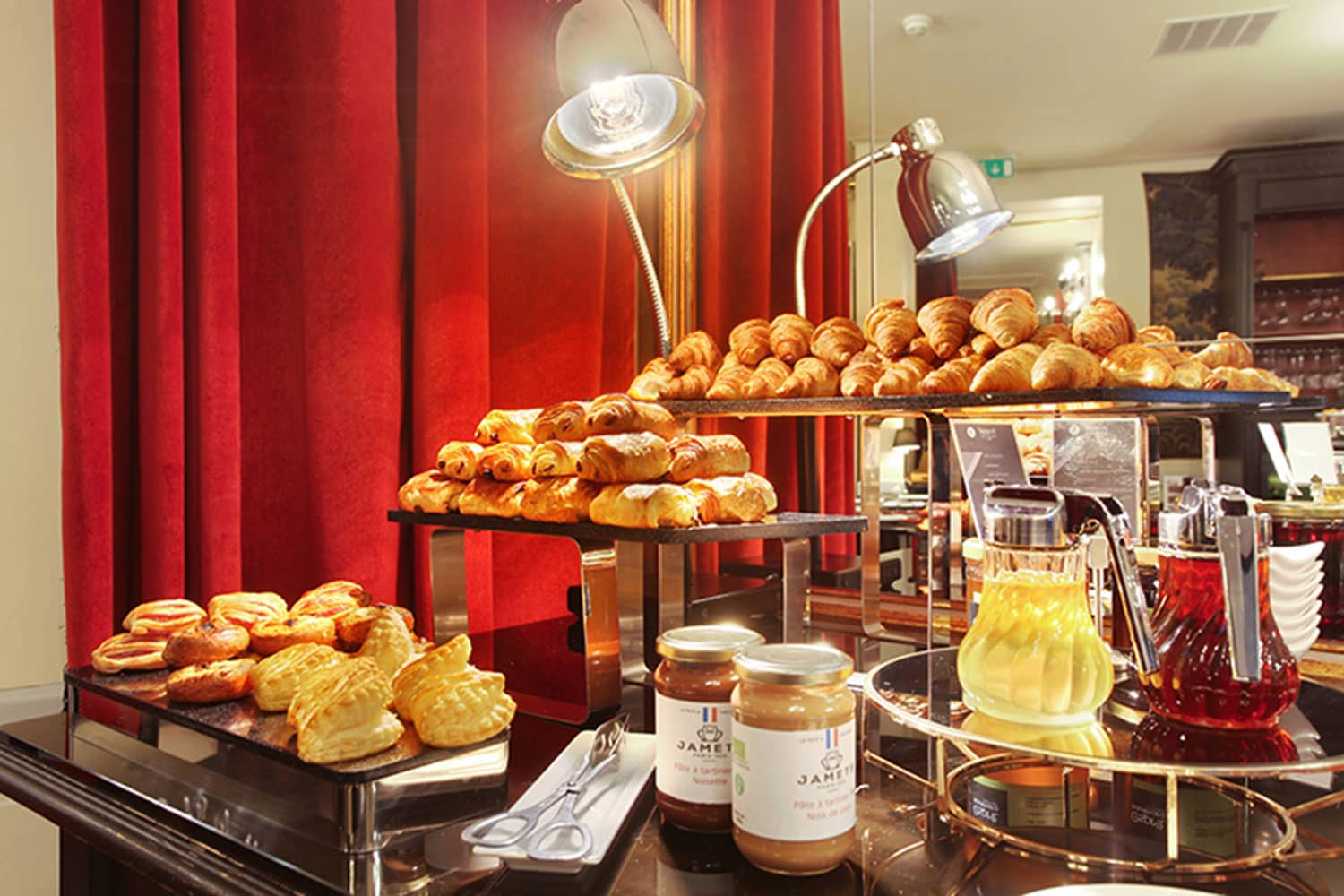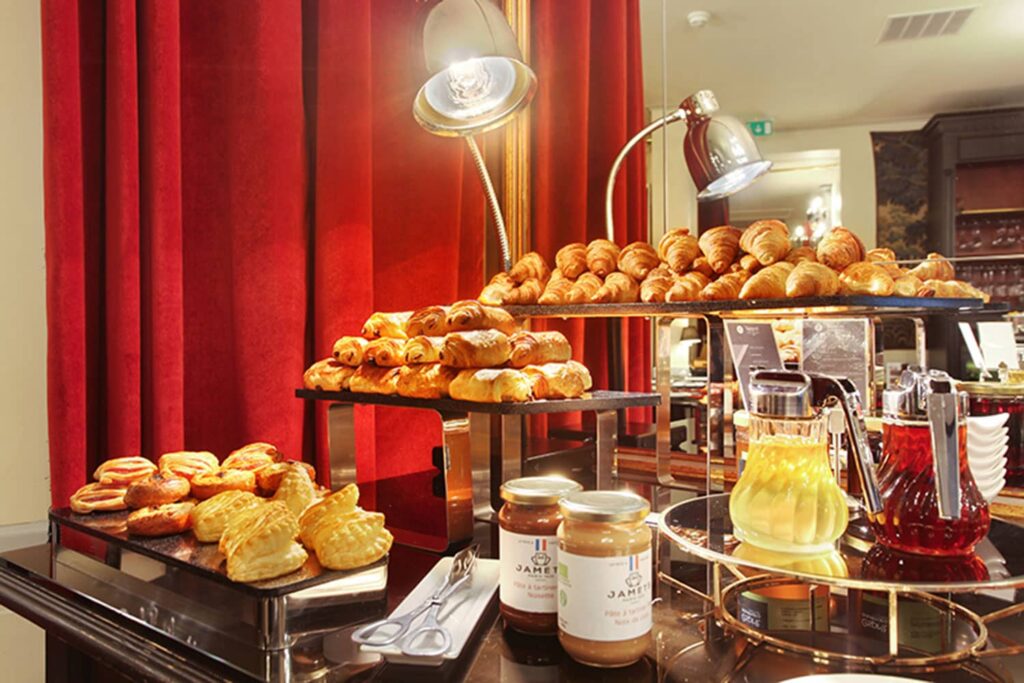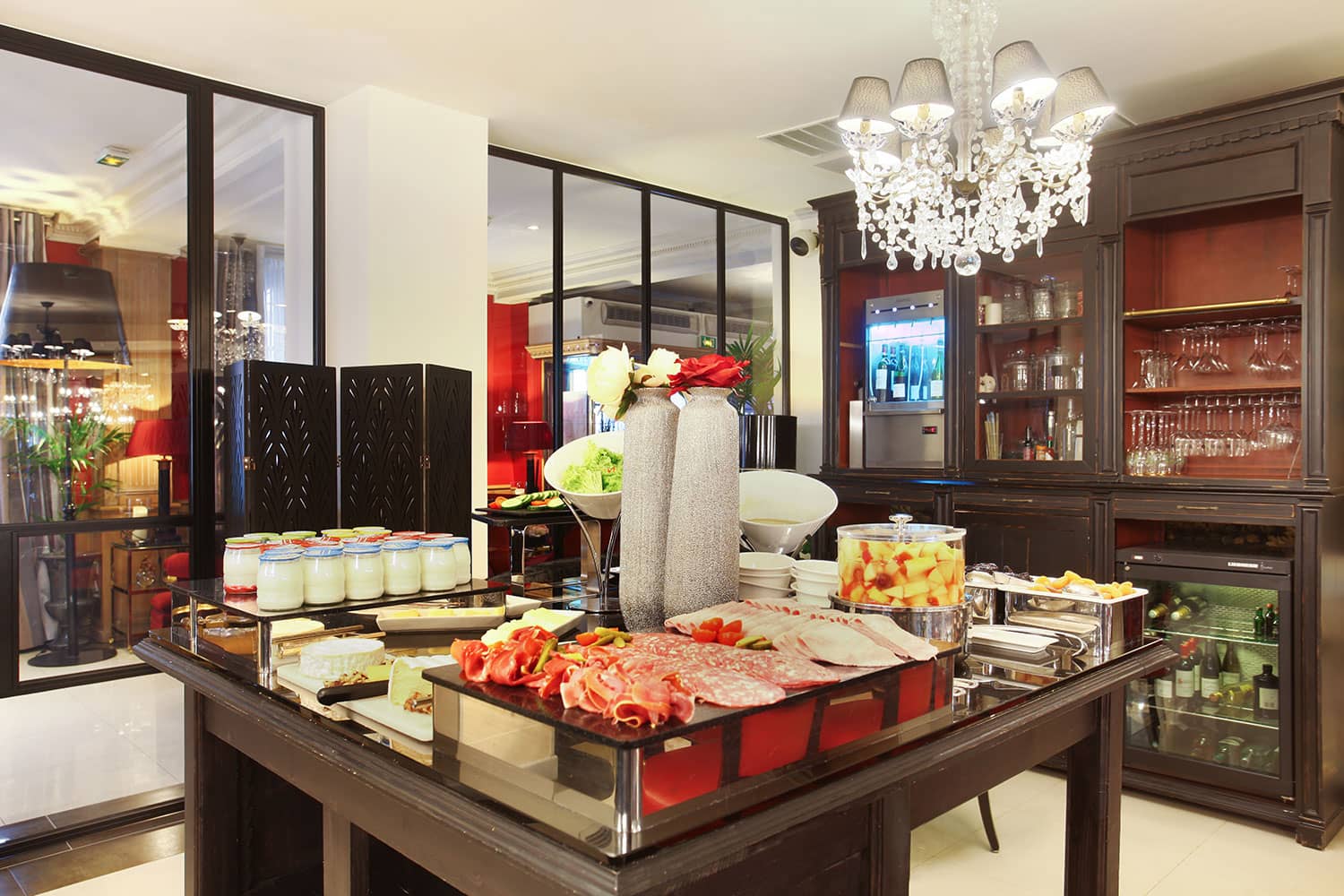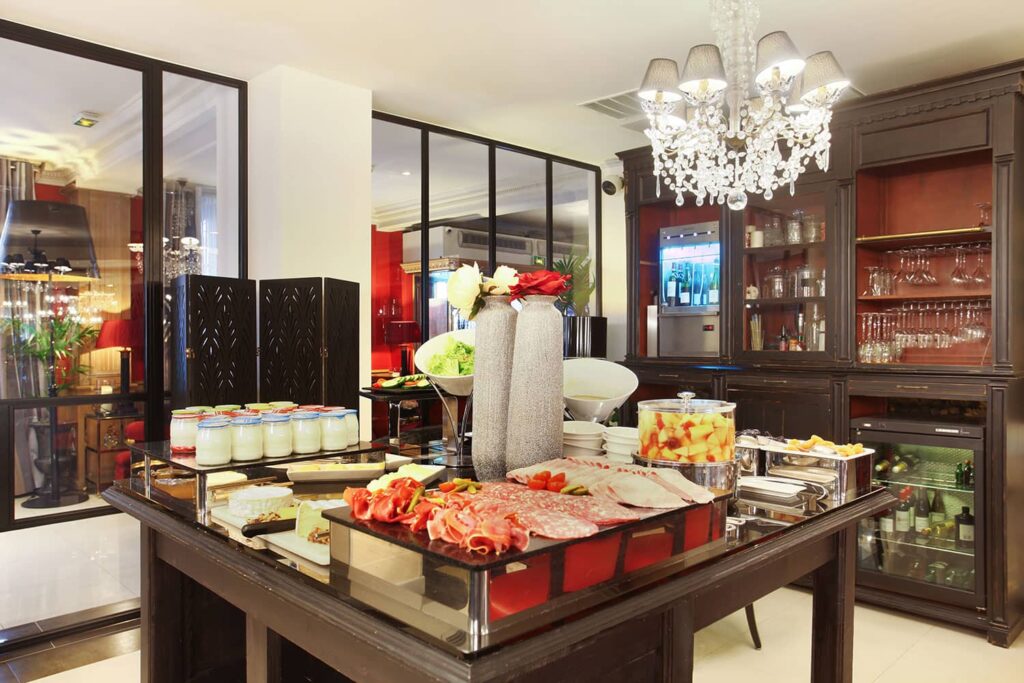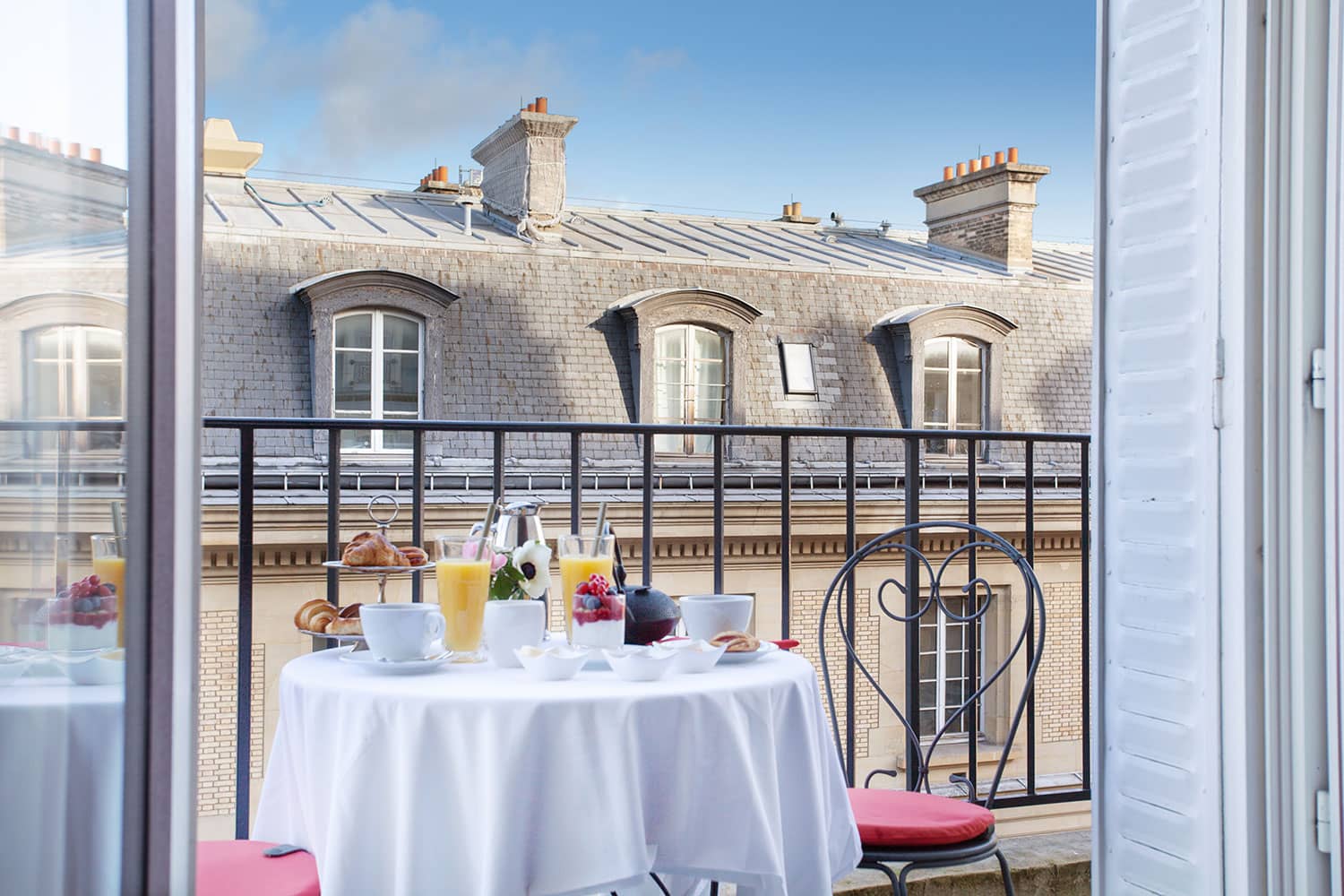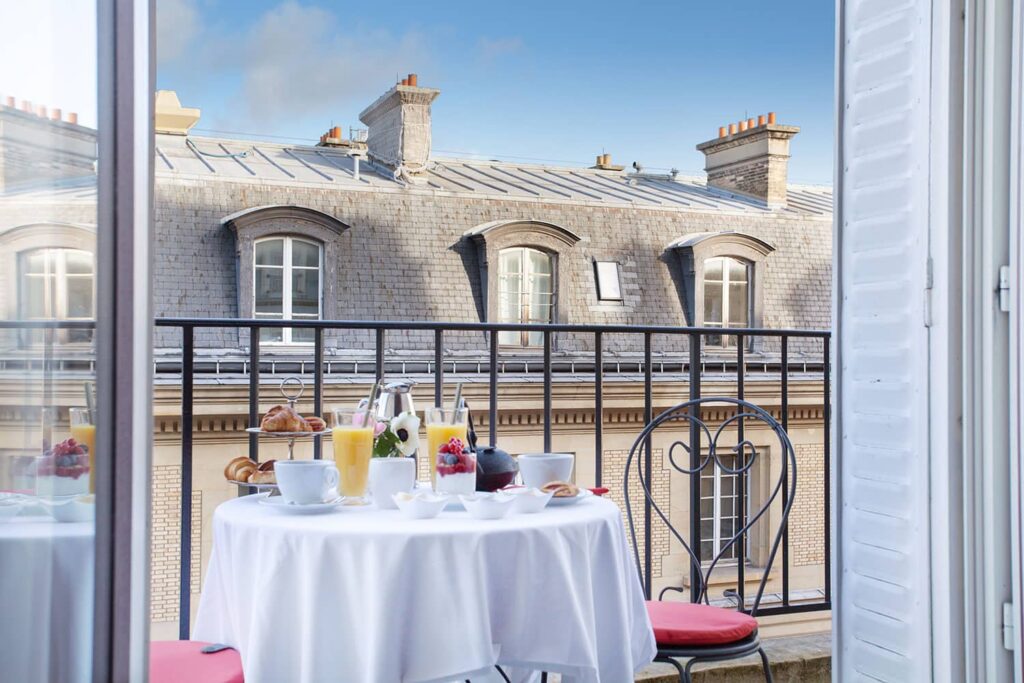 BREAKFAST
To enlighten your stay, enjoy our delicious buffet breakfast in our comfortable Trianon lounge, or in the intimacy of your room. The perfect start!
The American buffet breakfast is available in our Trianon lounge, and the continental breakfast in your room, from 7am to 11am every day. The express breakfast, take away only, is served between 5am and 12 noon each day.
Complimentary under 4
half price under 12
Buffet breakfast.
Rate: 22 Euros*.
In the comfort of our restaurant
large choice of hot and cold drinks (freshly brewed espresso, cappuccino, latte, American coffee, as long as 100% pure fruit juices), several kinds of bread(baguette, cereal bread, white bread and toaster), sweet pastries, honey, yoghurts(plain, diet, fruit), applesauce, fruits, French pancakes, fresh fruit salad, scrambled eggs, smoke sausages and grilled bacon, cereals, delicatessenproducts and cheeses, and so on.
Continental breakfast.
Rate: 12 Euros*, only served in the room.
hot drink, orange juice, baguette, croissant, butter and jam, yoghurt and fruit.
Express breakfast menu: 7€*
Only takeaway
hot drink, orange juice and croissant.
*Fees subject to change without notice. Please confirm directly with the hotel.
AMENITIES
The Trianon Rive Gauche Hotel Paris is a smoke-free establishment.
We are pleased to grant complimentary Wifi access throughout the hotel. Please ask login and password at the front desk.
A secure luggage room is available 24/7. Please ask the reception desk.
On lower ground floor, facing public bathrooms, feel free to use the shoe-shinemachine.
Do not hesitate to ask the front desk for an iron and board. We also provide umbrellas, adaptor devices, extra blankets, pillows, towels, face cloths and additional complimentary toiletries such as razor, shaving foam, toothbrush, toothpaste, comb, sewing kits, shower cap and sanitary napkins.
A laundry service is available from Monday to Saturday. You could choose between pressing, laundry and dry cleaning. Same-day service for clothes left at the front desk before 9.30am.
The 24/7 vending machine, including cold drinks and chocolate bars, is located on the ground floor near the main elevator. There is also an espresso machine by the Trianon lounge entrance.
Room directory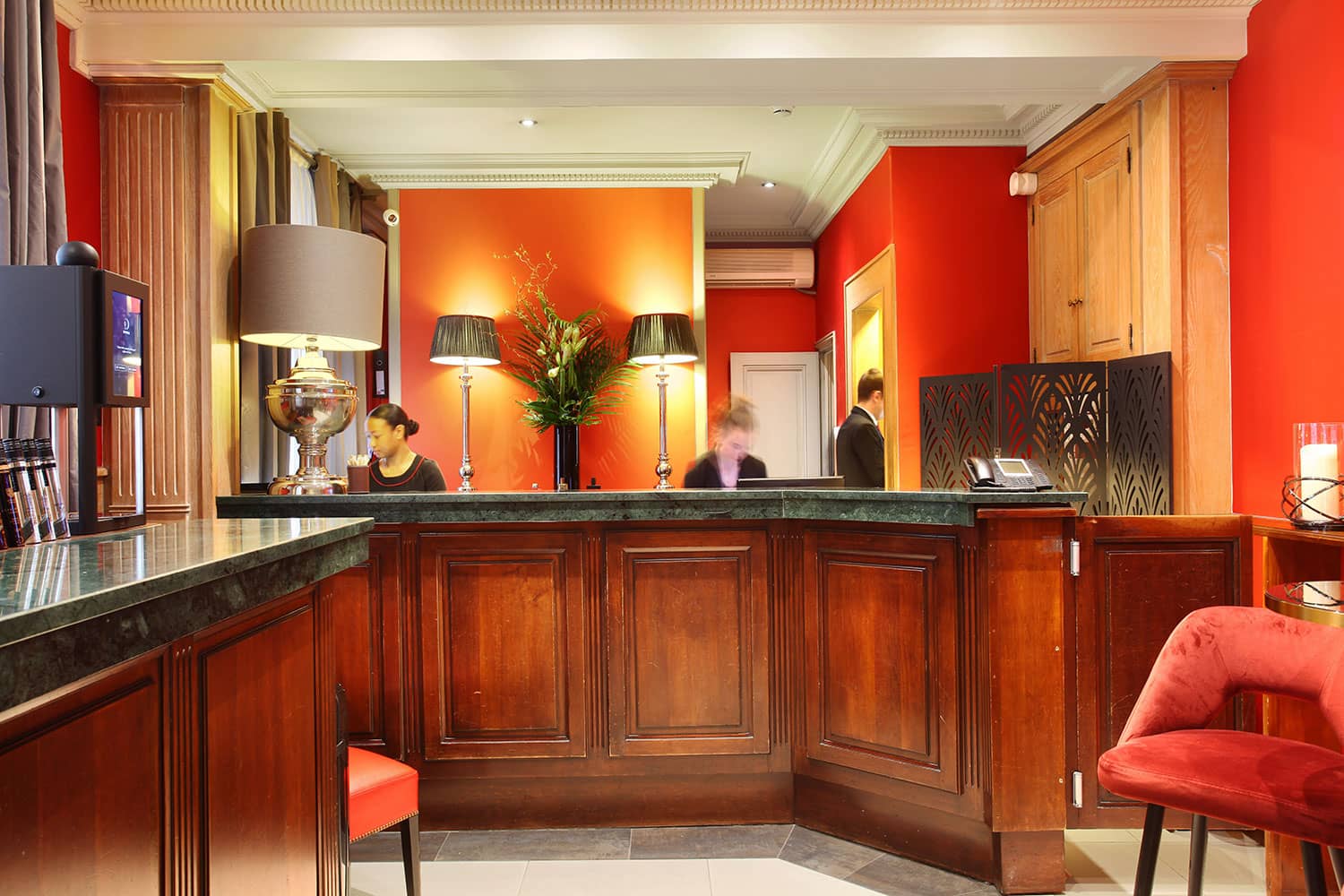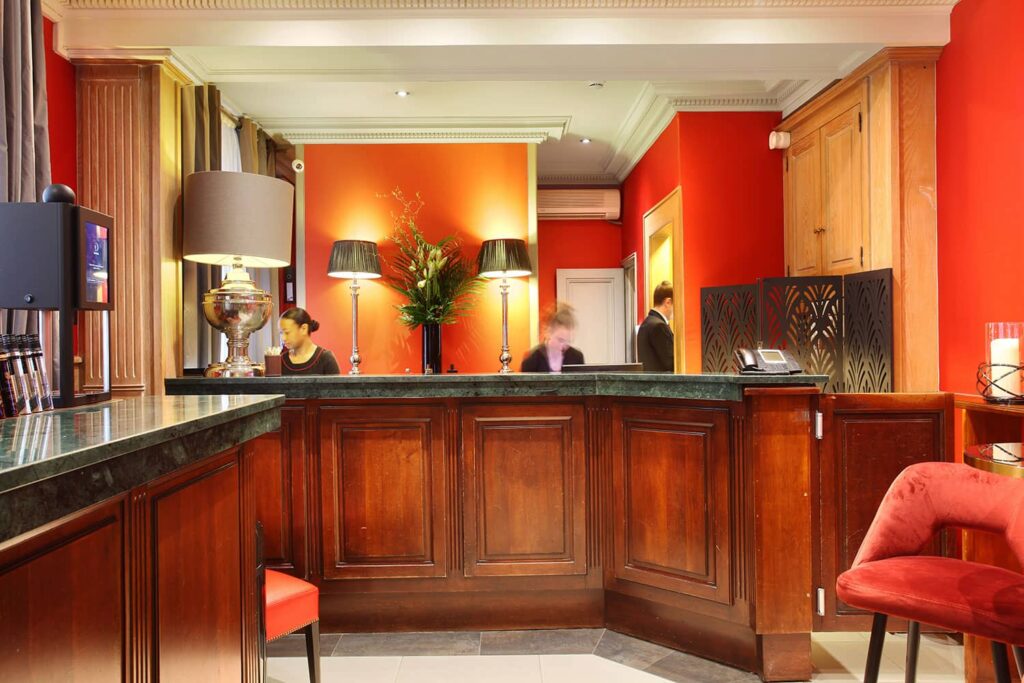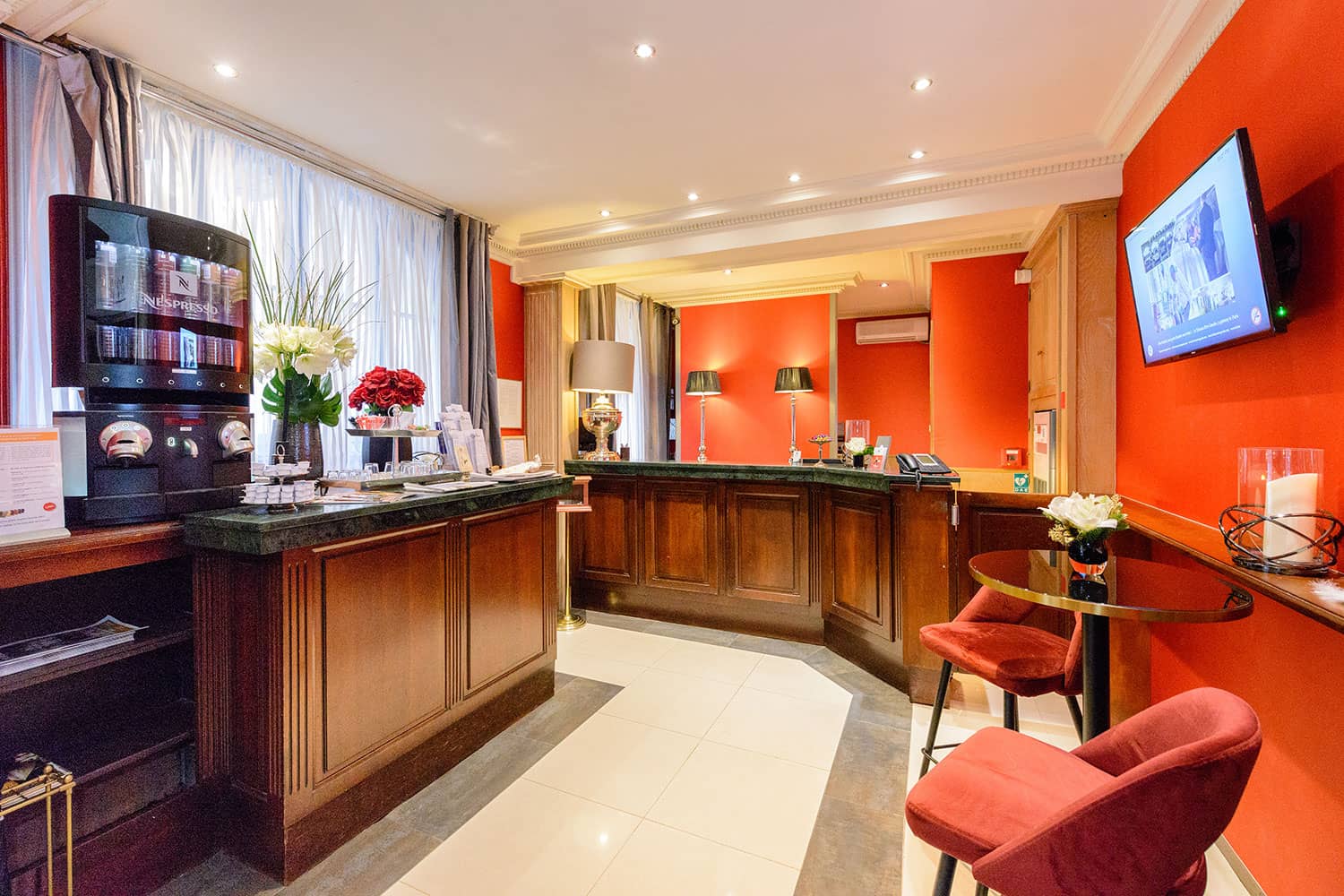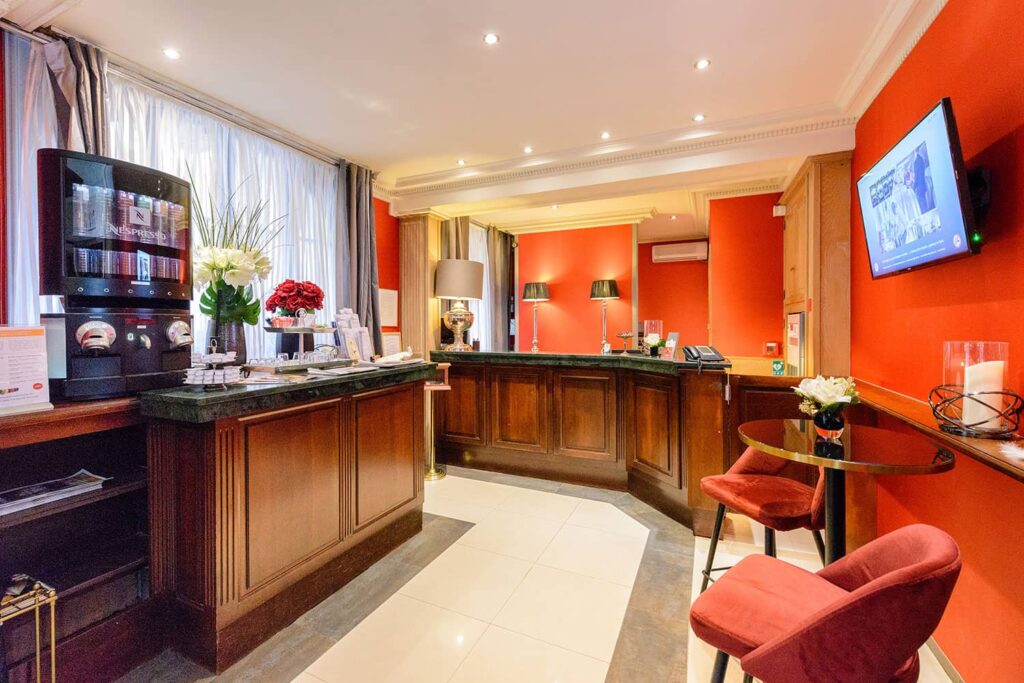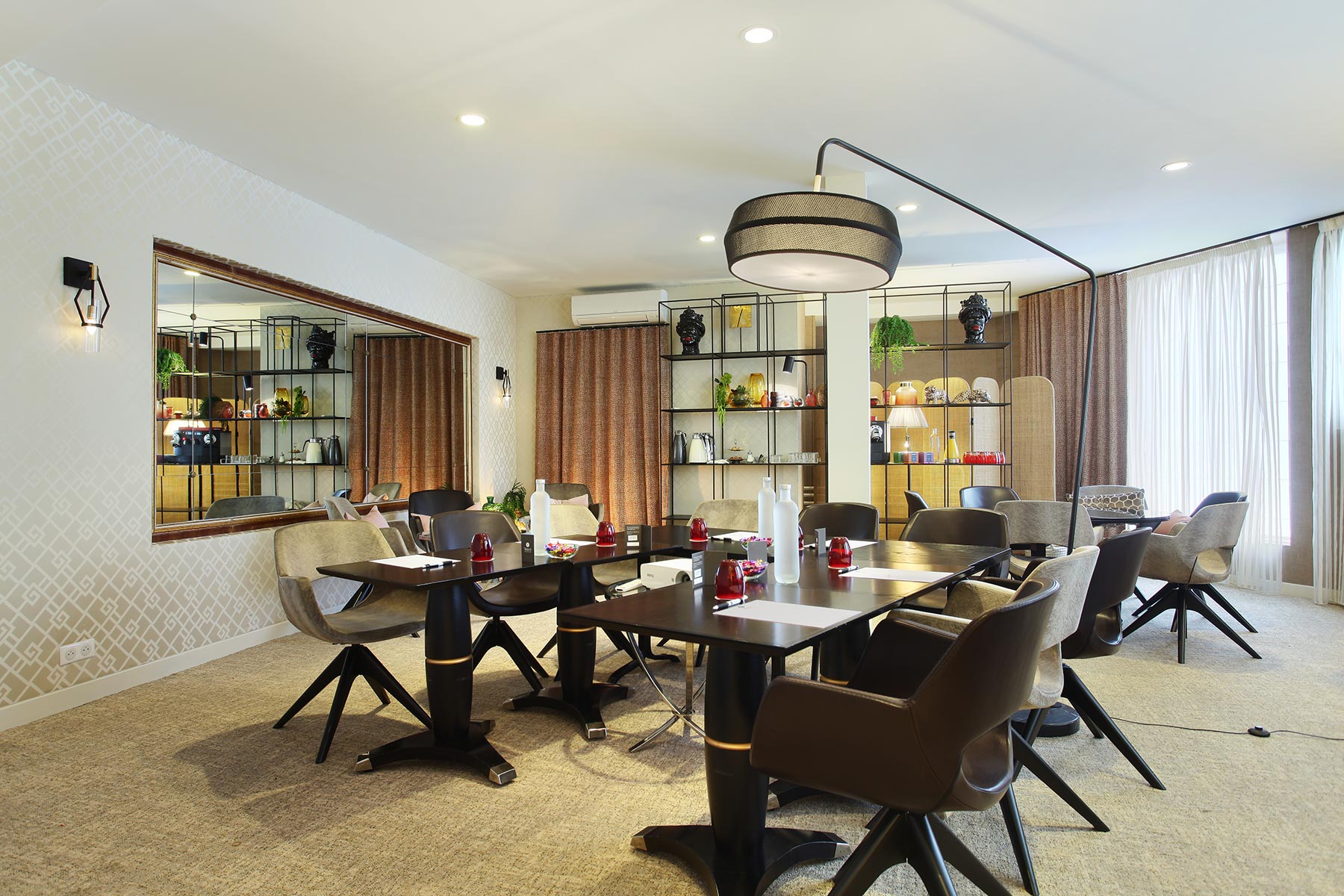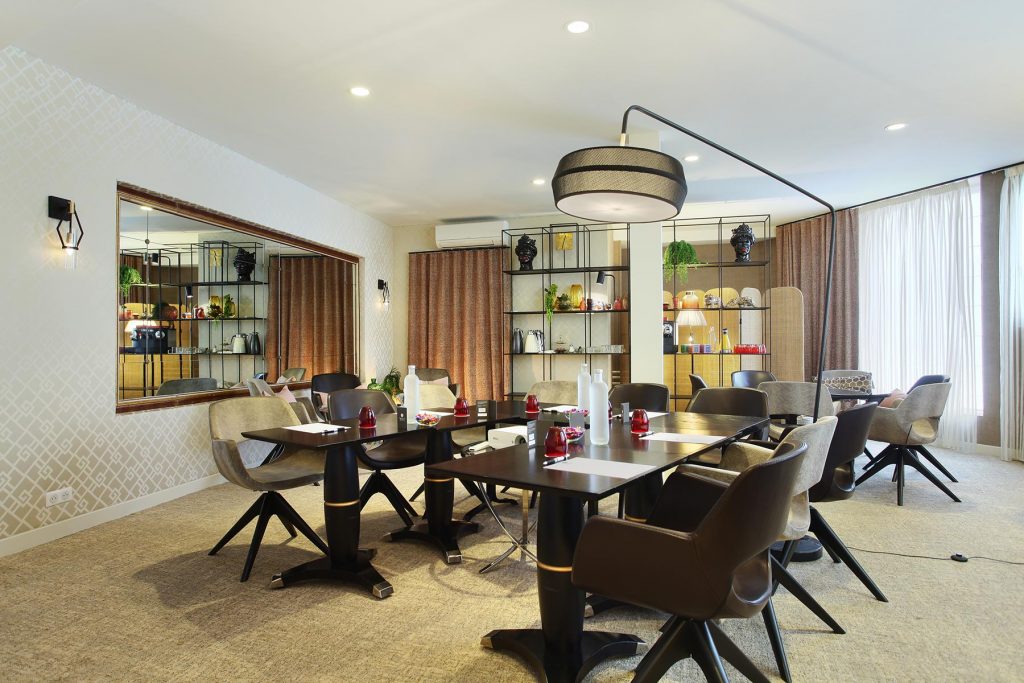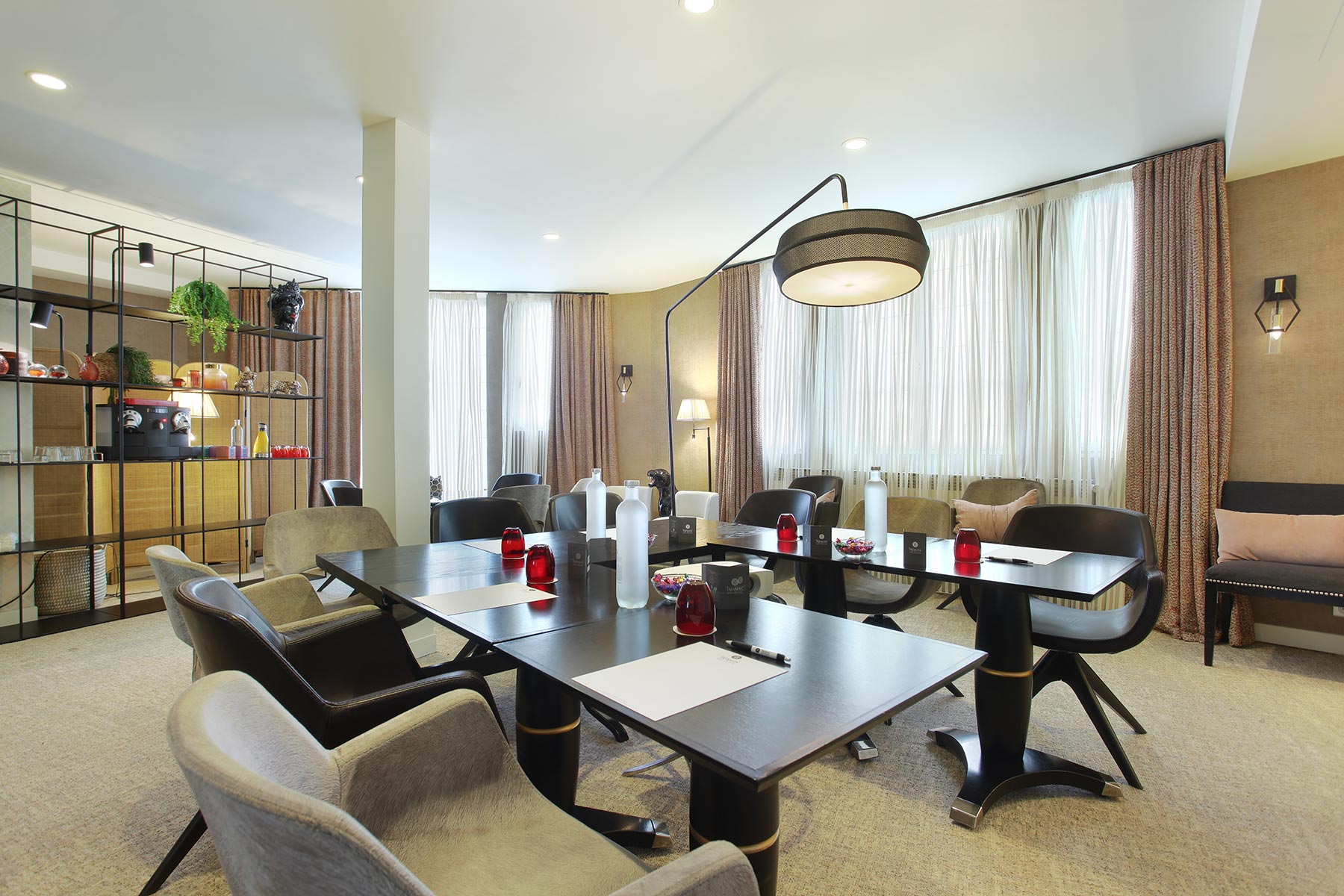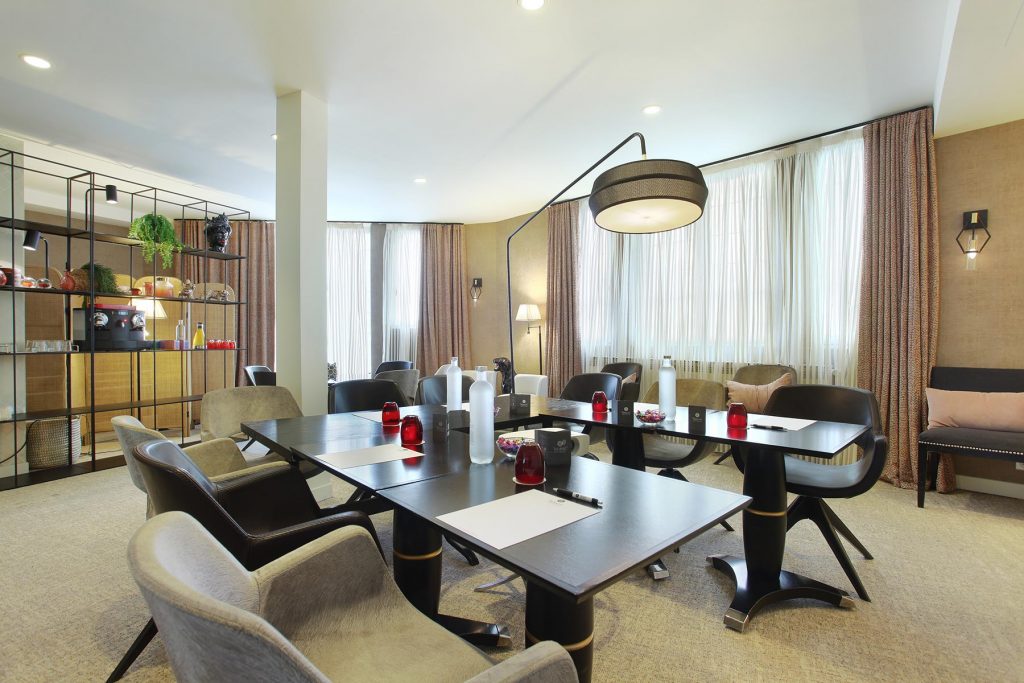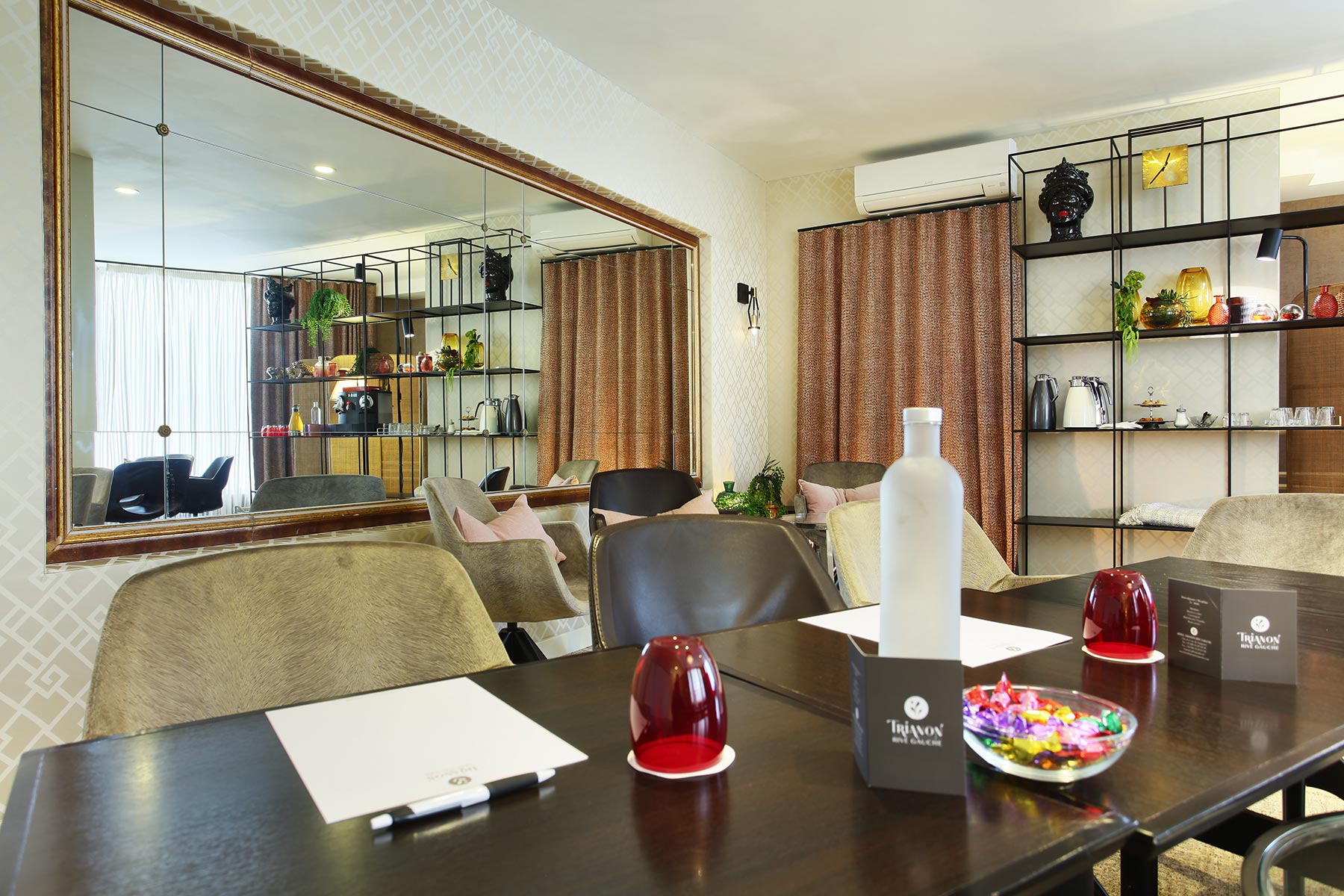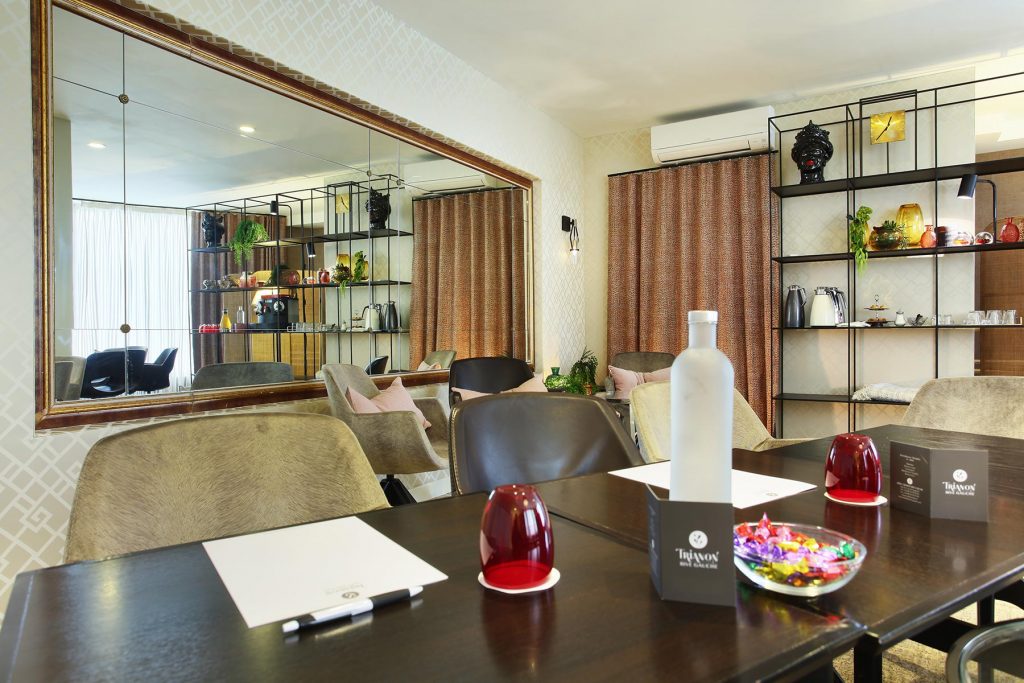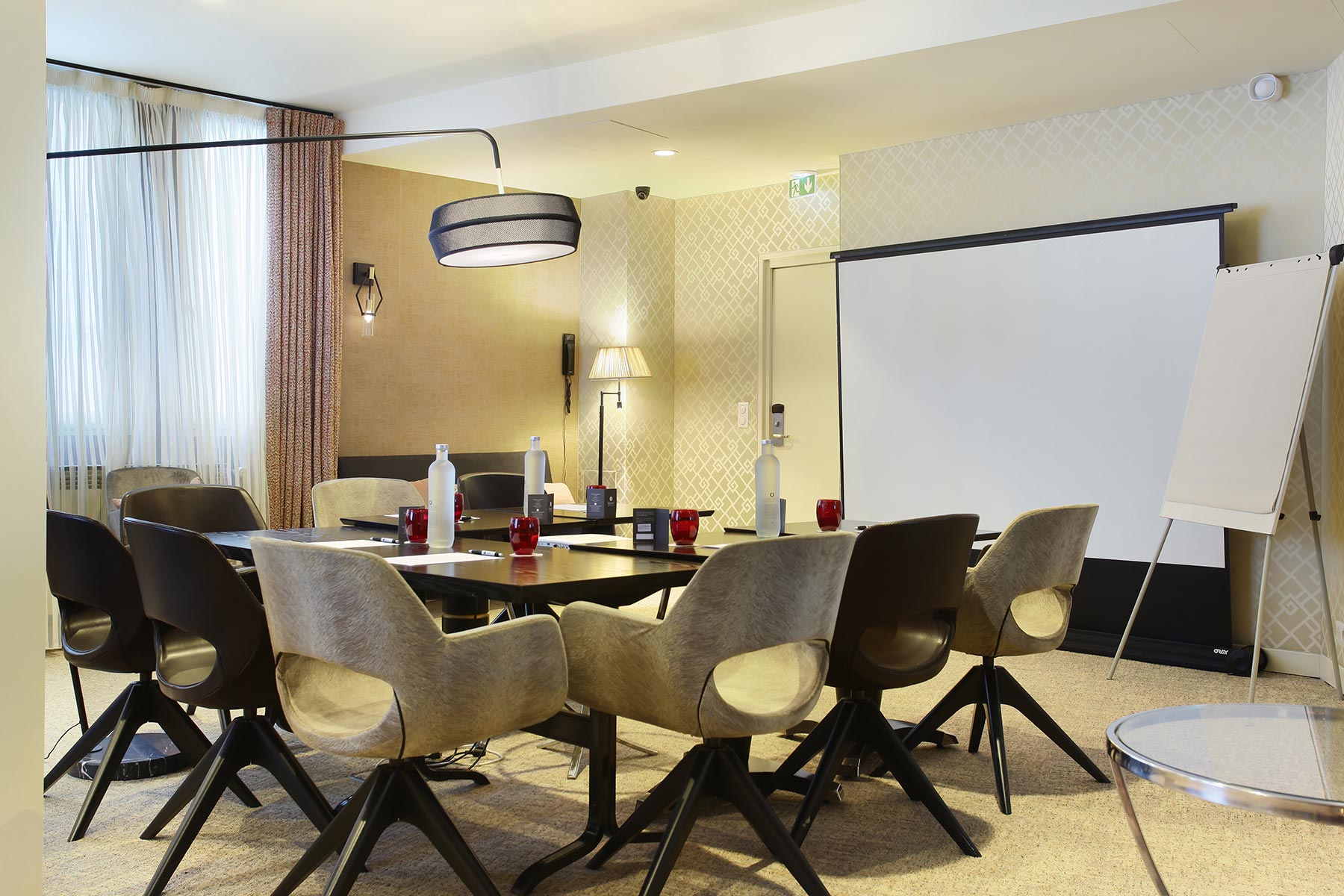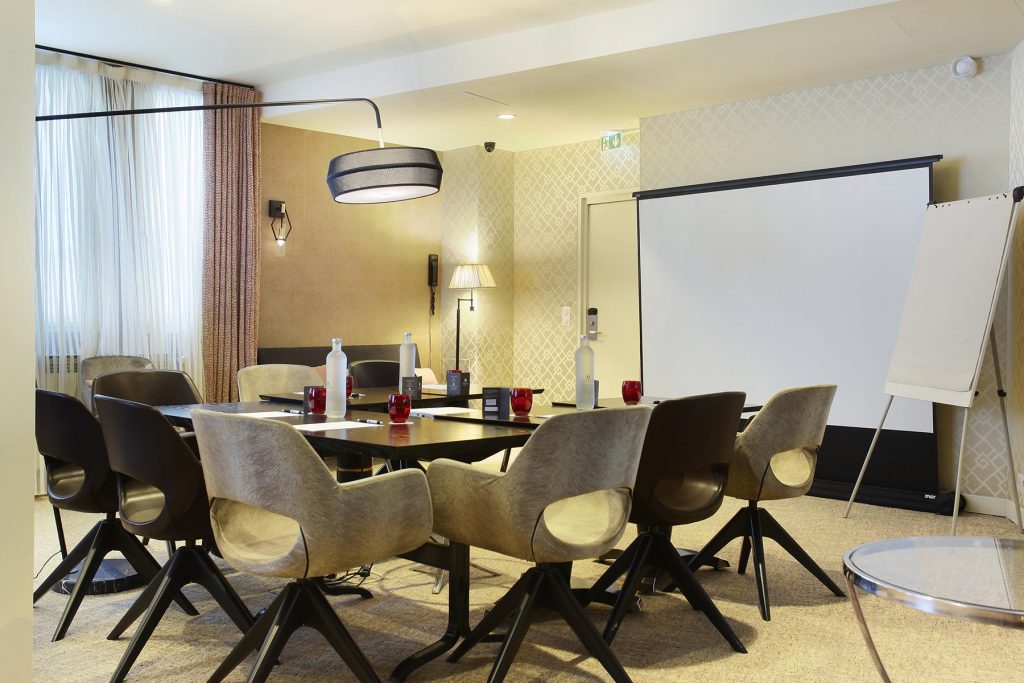 MEETINGS
Our Luxembourg lounge is available up to 19 persons for your meetings, 7 days a week. Please contact the dedicated service at contact@hoteltrianonrivegauche.com
This very nice, large and air conditioned daylight room is perfectly equipped: beamer and screen, 2 paperboards, flat screen TV, DVD player, paper and pens, water and so on. We can also offer coffee, sweat breaks, meals in nearby restaurants, and all inclusive workshop packages.
.