What better way to start the new year than celebrating in Paris? The City of Light is a magical place during the Holidays! Fireworks, dance parties or gastronomic dinners… We guarantee that Paris is the perfect place to celebrate New Year's Eve, whether you are with friends, family or lovers.
Hotel Trianon Rive Gauche gives you its selection of activities for an unforgettable New Year's Eve in Paris! 🎉
Must-see: the Champs Elysées New Year's Eve celebration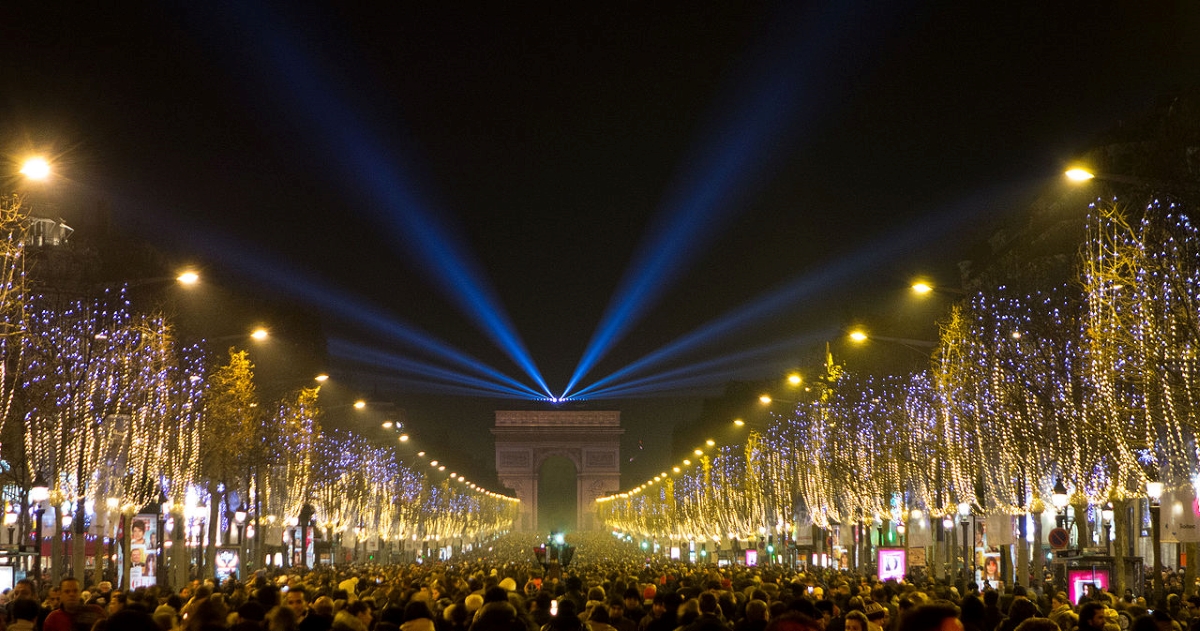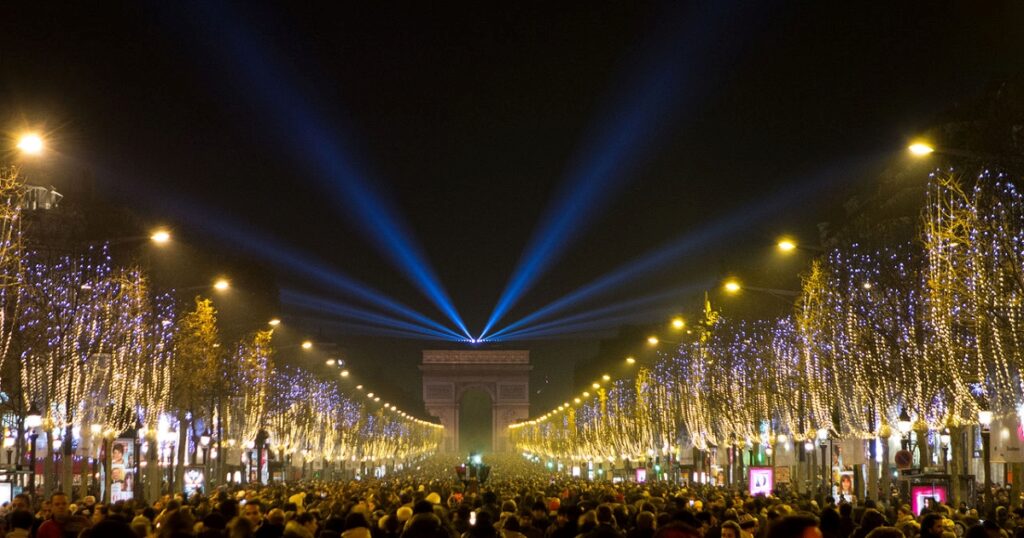 On December 31st from 8pm, the most beautiful avenue in the world becomes pedestrian to offer you an unforgettable show. From 10pm onwards, an exceptional celebration will begin on the Champs Elysées avenue to celebrate New Year's Eve. This free event offered by the City of Paris is one of the most awaited by Parisians and tourists who are always very numerous.
Before the famous countdown to the New Year, you can enjoy a magnificent sound and light show on the Arc de Triomphe. With one voice, all spectators count down the last seconds of the year projected on the Arc de Triomphe with pyrotechnic effects. At the end of the countdown, a 9-minute fireworks display begins, a great way to start the year!
A Parisian New Year's Eve celebration at Moulin Rouge!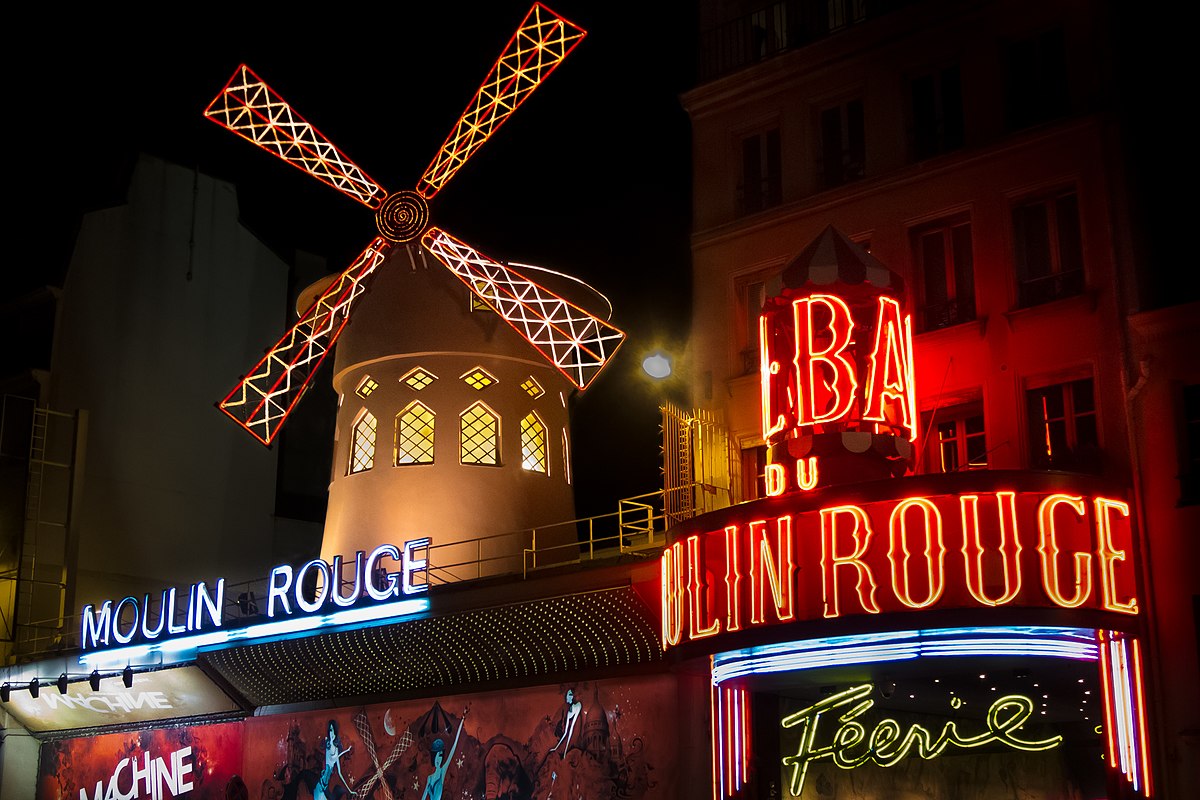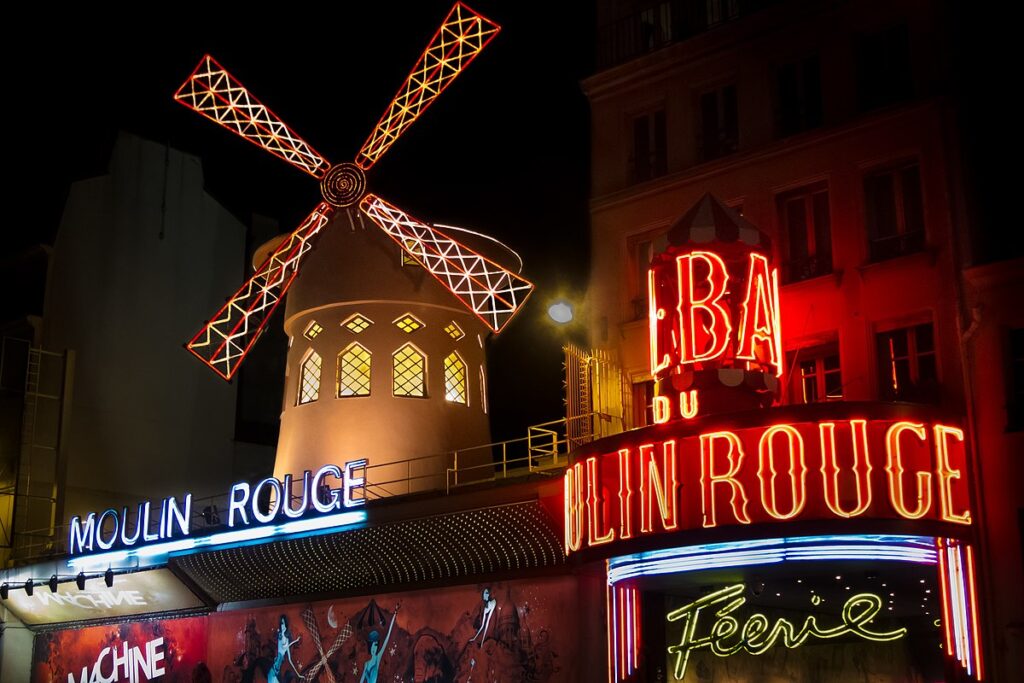 If you are dreaming of a colourful and Parisian New Year's Eve celebration, look no further! The most famous Parisian cabaret opens its doors to you for an exceptional dinner-show! The Moulin Rouge offers you a special New Year's Eve evening not to be missed! The Moulin Rouge promises you a sparkling evening under the sign of champagne. Its Chef has prepared a gastronomic dinner for the event which will accompany the Moulin Rouge orchestra's show. You will end the year amazed by the magnificent dancers in costumes adorned with feathers, rhinestones and sequins.
A magical New Year's Eve party at Disneyland Paris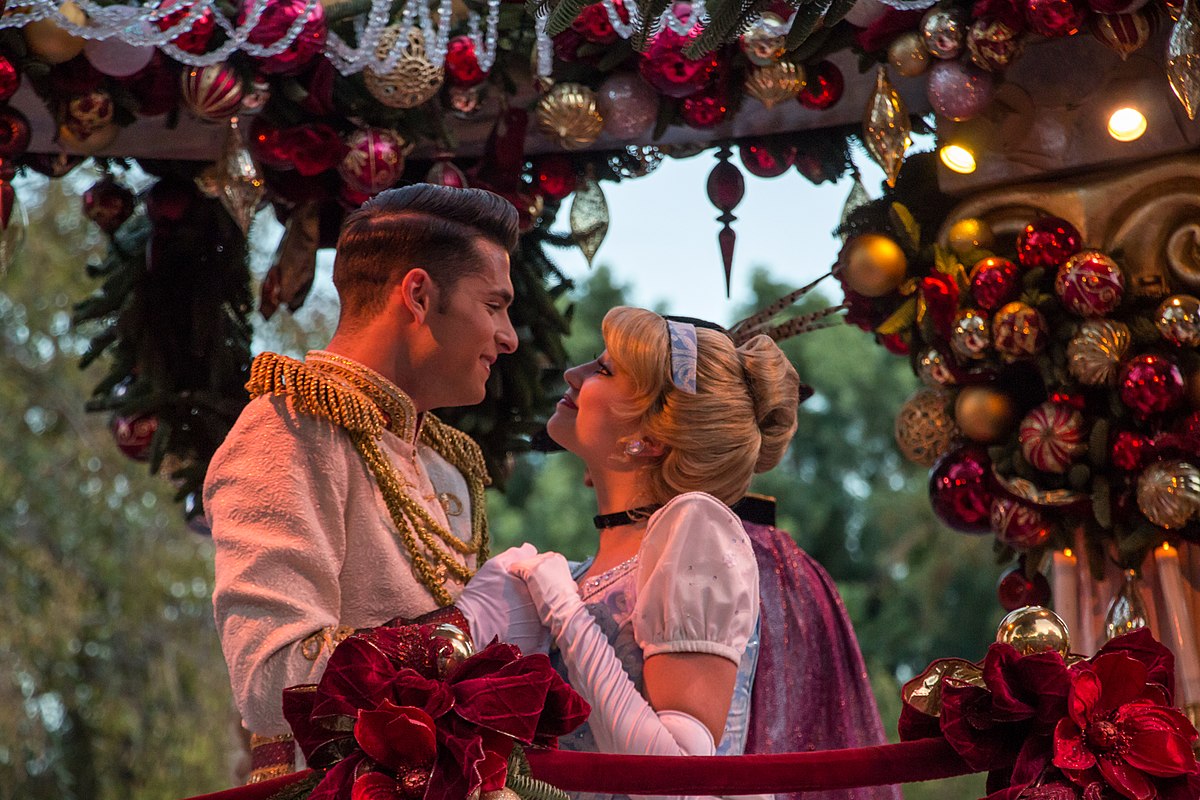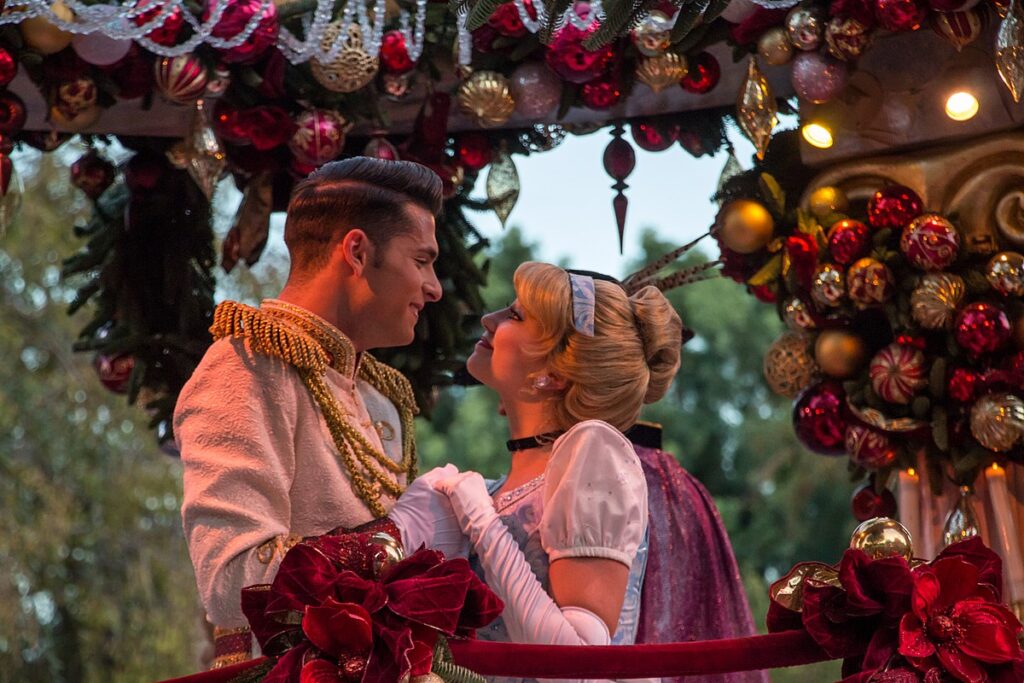 To celebrate a magical New Year's Eve with your family, Disneyland Paris is organising an enchanted evening in its park. The famous little mouse and his friends have a memorable show in front of the Sleeping Beauty Castle. And unlike Cinderella, the party will continue after the stroke of midnight! With fireworks and dancing, you can dance the night away to the most famous Disney songs remixed for the event.
A gastronomic New Year's Eve on the Eiffel Tower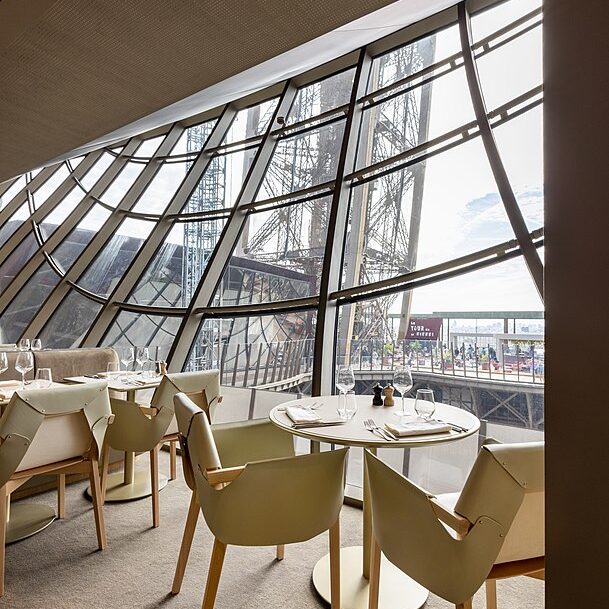 For an exceptional New Year's Eve away from the crowds, the restaurant Madame Brasserie invites you to its table. Nestled on the first floor of the Eiffel Tower, this Parisian brasserie will delight you at any time of the day. Its famous chef Thierry Marx serves local and seasonal cuisine! You can start the last day of the year with a breakfast with a breathtaking view of Paris, continue with a family lunch or end the year with a refined dinner.
Contrary to what you may think, there are no fireworks at the Eiffel Tower on New Year's Eve. If you want to see the Parisian fireworks, go to the Champs Elysées avenue!
Staying in Paris for the New Year's Eve
For a wonderful New Year's Eve in Paris, we advise you to book a hotel in the centre of Paris to be close to all the festivities. Located in the heart of the 6th arrondissement of Paris, Hotel Trianon Rive Gauche promises you a luxurious holiday stay. Our team will be happy to make your reservations to attend shows or go to the best restaurants. For a special evening like this, we can also recommend a hairdresser or a beauty salon! Our entire team is on hand to help or assist you throughout your stay, 24 hours a day.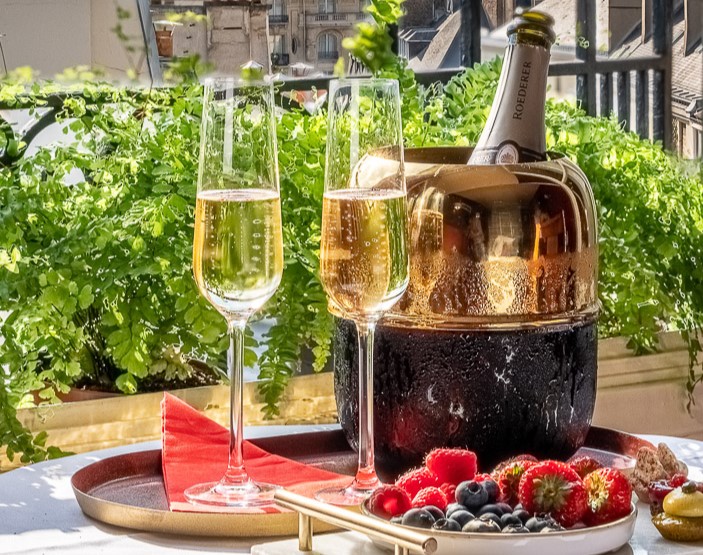 Dressing up at Hotel Trianon Rive Gauche
To help you look your best for this special night, we have a shoe shine machine and we are happy to provide an ironing board and iron to keep your clothes looking their best. We also offer a laundry and dry-cleaning service from Monday to Saturday, with same-day return for clothes dropped off before 9.30am at reception.
To prepare you in the best conditions, our room service is at your disposal 24 hours a day! So why not open the festivities with a glass of champagne during your preparations at the hotel?
Moreover, Hotel Trianon Rive Gauche is easily accessible from all airports (CDG and Orly). But also close to all train stations (Montparnasse, Gare du Nord, Gare de l'Est etc.).
Want to offer a special gift? The possibilities are endless, as are the amounts of our gift cards. Offer a luxurious hotel night in Paris and an unforgettable gift here!
Envie d'offrir un cadeau insolite ? Les possibilités sont illimitées tout comme le montant de nos cartes cadeaux. Offrez une nuit d'hôtel luxueuse à Paris et un cadeau inoubliable par ici !
To make sure you don't miss anything, follow us on Instagram and Facebook.