The European Week for Waste Reduction is a European event that aims to raise awareness about waste reduction. Every last week of November, actions are carried out throughout Europe for nine days. Aware of environmental issues, the 4-star Hotel Trianon Rive Gauche goes into action.
What is the European Week for Waste Reduction ?
The European Week for Waste Reduction is a major European event coordinated in France by the Agency for Ecological Transition. This week aims to raise public awareness of good production and consumption practices that lead to waste prevention.
Everyone can take part in the ecological transition in this last week of November: local authorities, administrations, schools, individuals… but also hotels!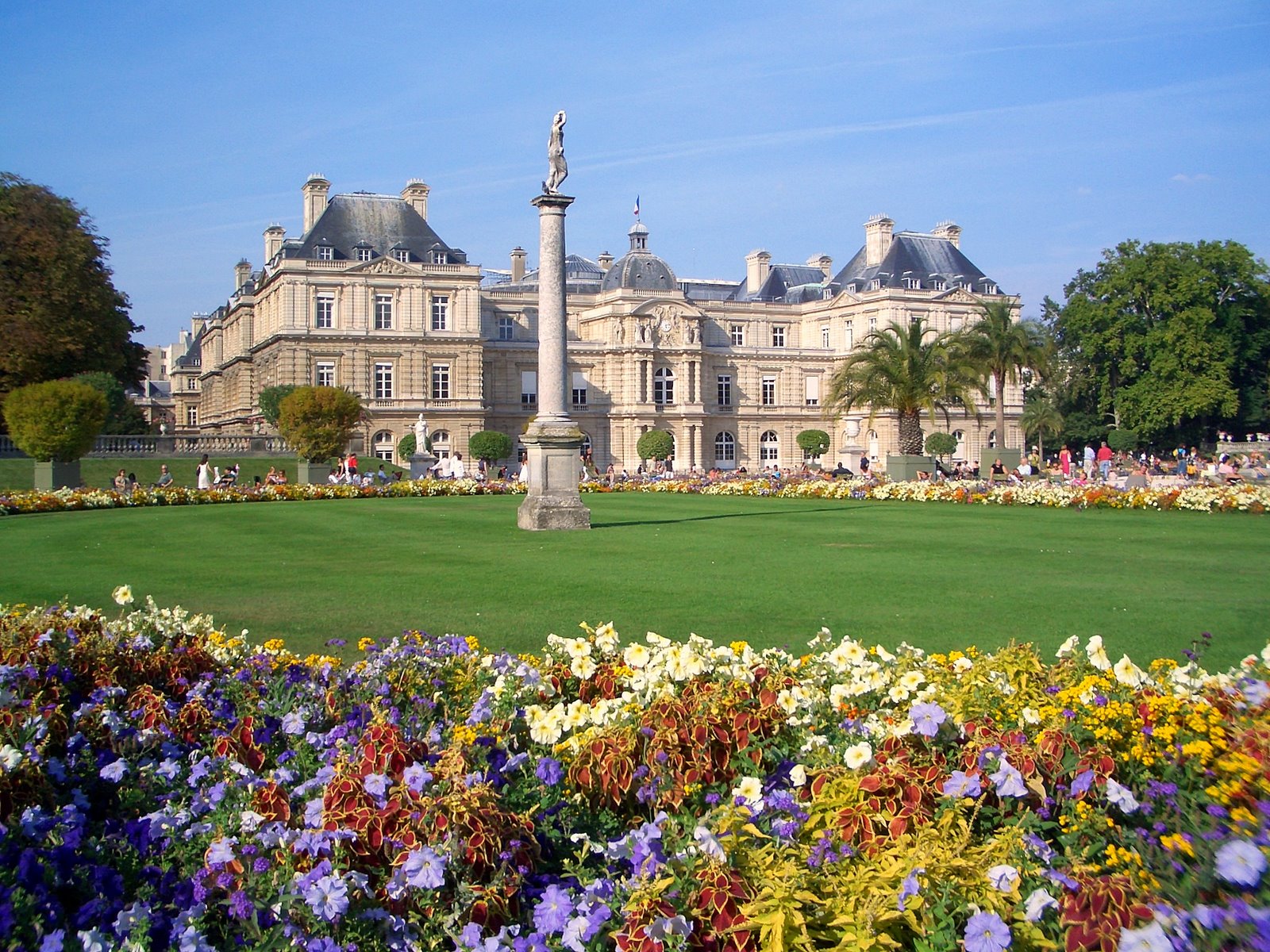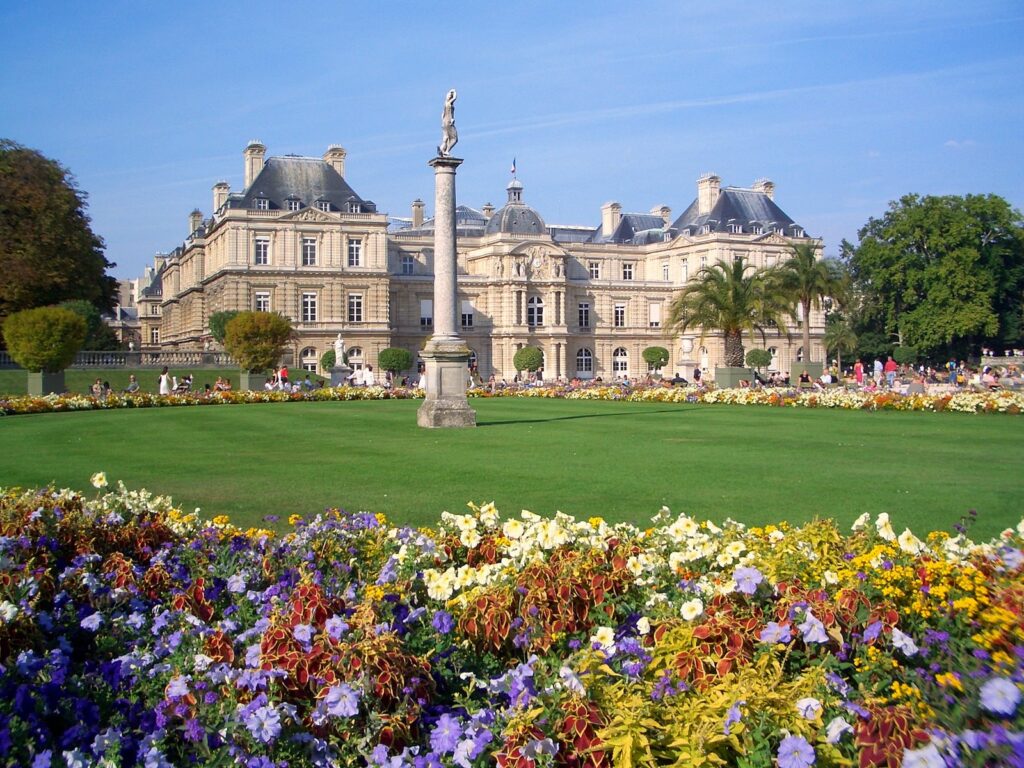 The challenges of waste prevention
Waste prevention is a fundamental element of the ecological transition. It allows us to save exhaustible raw materials and to limit the impact on the environment. The best way to reduce waste is to reduce our consumption: the best waste is the one we do not produce!
Hotel Trianon Rive Gauche: your eco-friendly hotel
The 4-star Hotel Trianon Rive Gauche goes into action for the European Week for Waste Reduction. Located in the 6th arrondissement of Paris, in Saint Germain des Prés and in the Latin Quarter, our eco-friendly 4-star hotel has demonstrated its ecological commitment by obtaining the European Ecolabel certification, as well as the international Green Key label.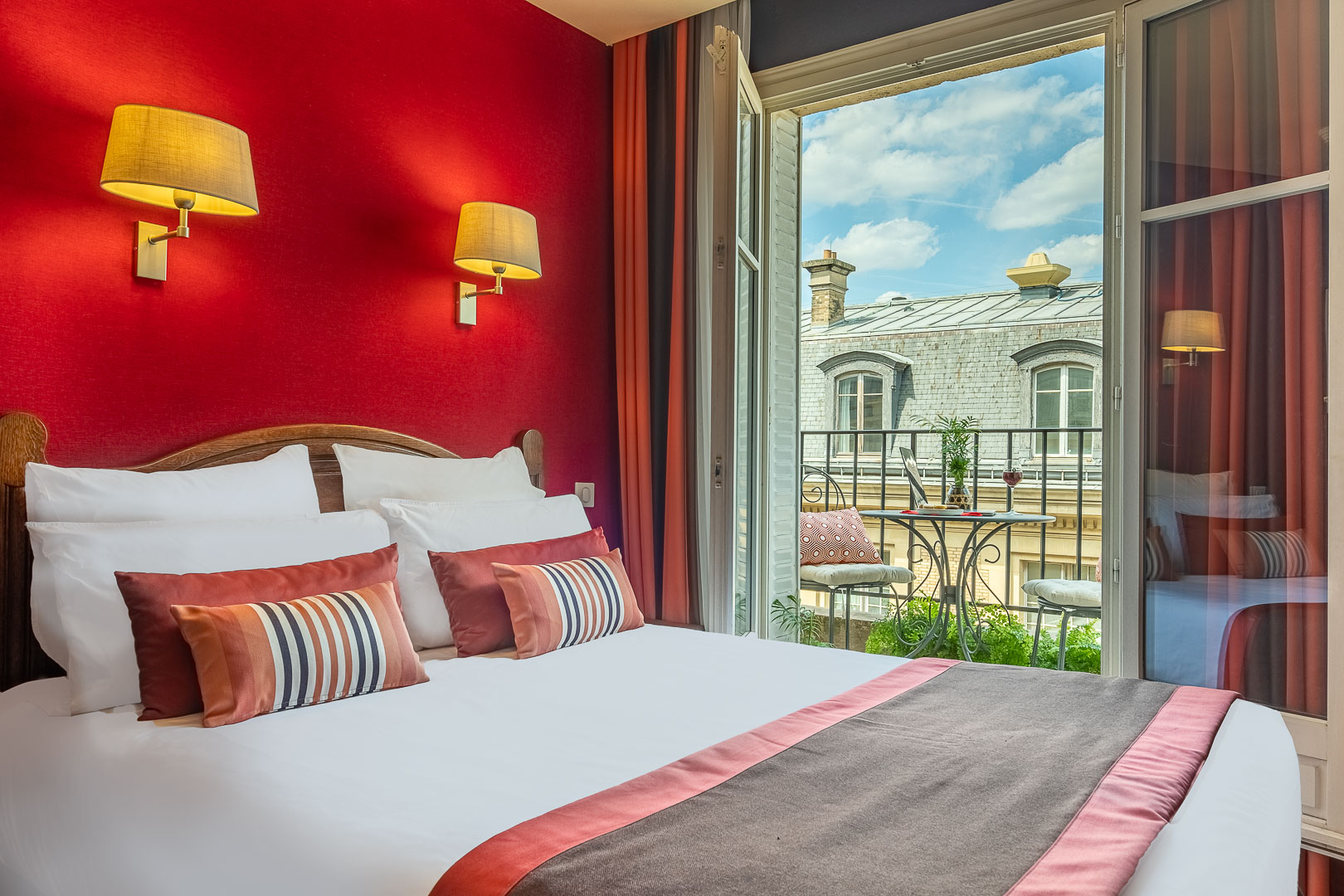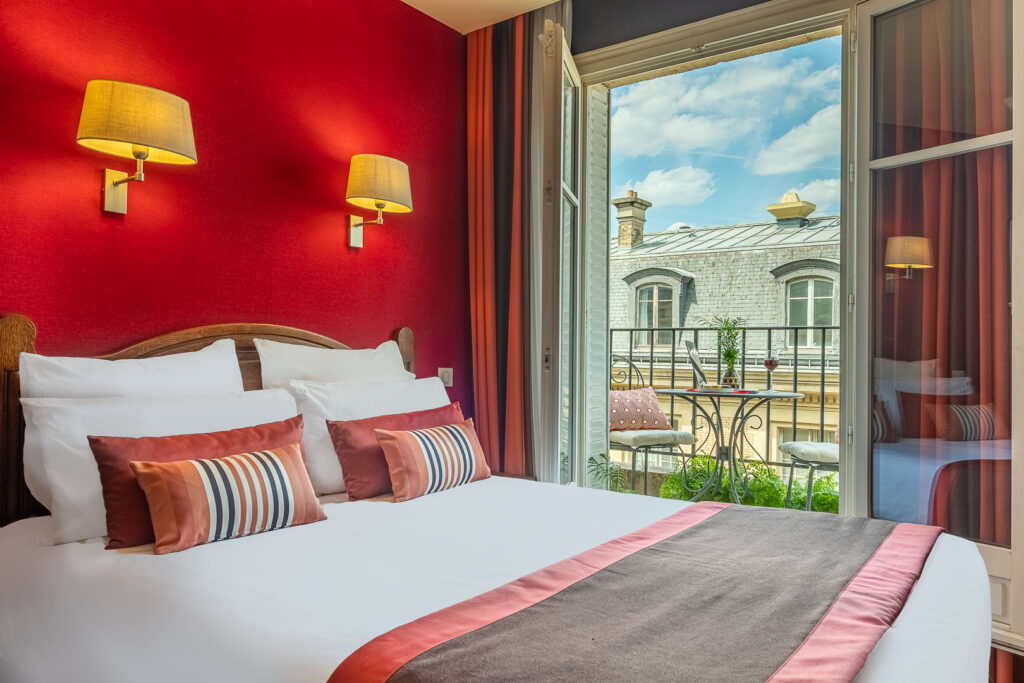 ● Bath linen (towels, bath mats and flannels) are changed at the request of our guests, if they want clean linens, they should leave them on the bathroom floor.
● Replacement of individual packaging: welcome products in the bathrooms are replaced by the soap dispensers for body and hair.
● Water aerators have been placed in the bathrooms, significantly reducing the flow rate and therefore water consumption.
● Glass water bottle to limit plastic consumption.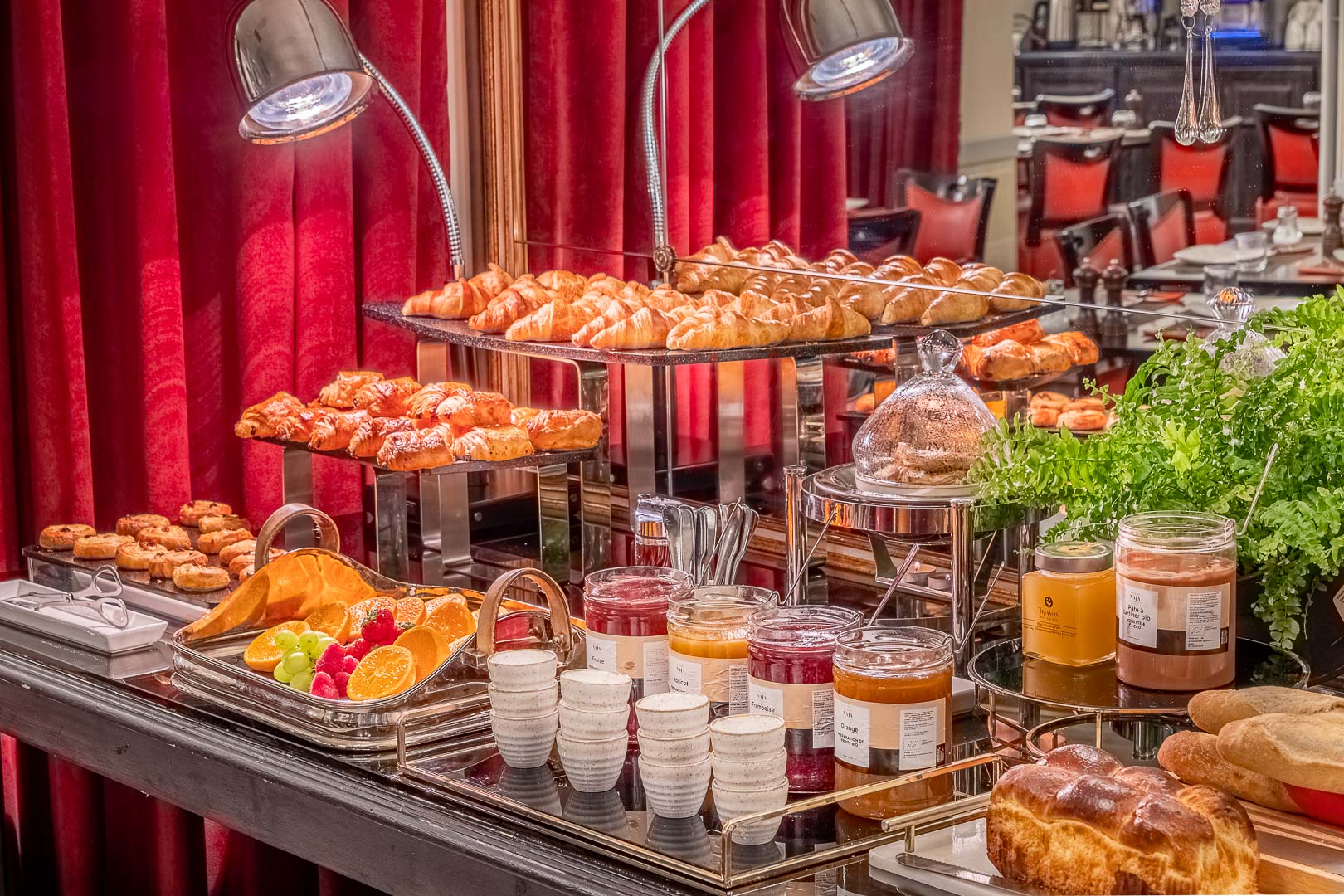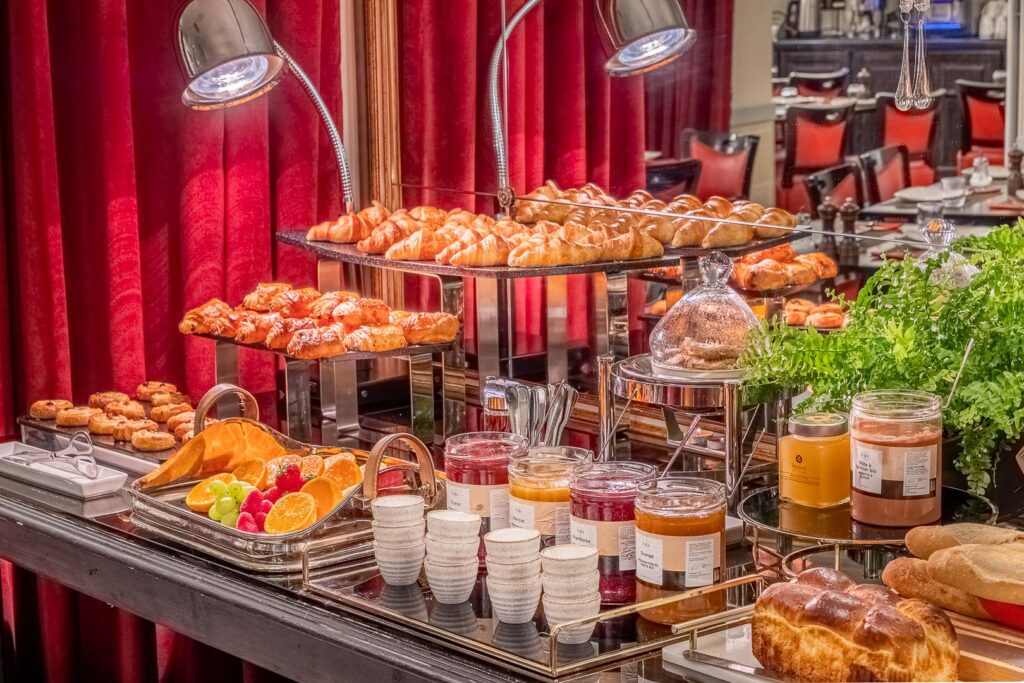 ● Nespresso capsules are recycled and then brought to the shop to be repackaged.
● No more individual packaging, everything is in large packages (Butter, jam, sugar, honey and spreads).
● Products that cannot be packaged in large packages are fair trade or organically grown. Such as sugar, coffee, tea and our local and organic honey.
● Orange juice squeezed on site, limiting waste production and consumption.
Our team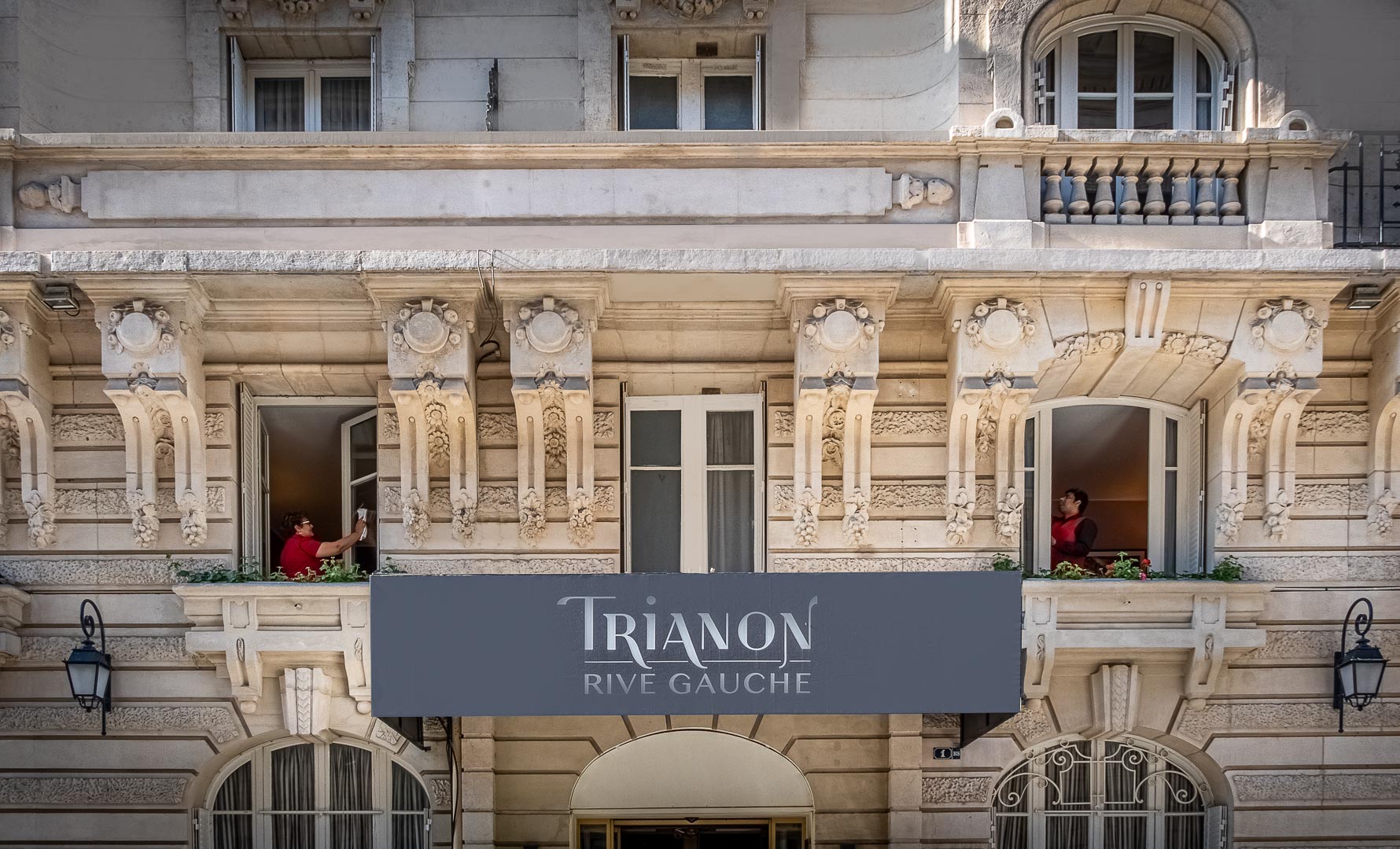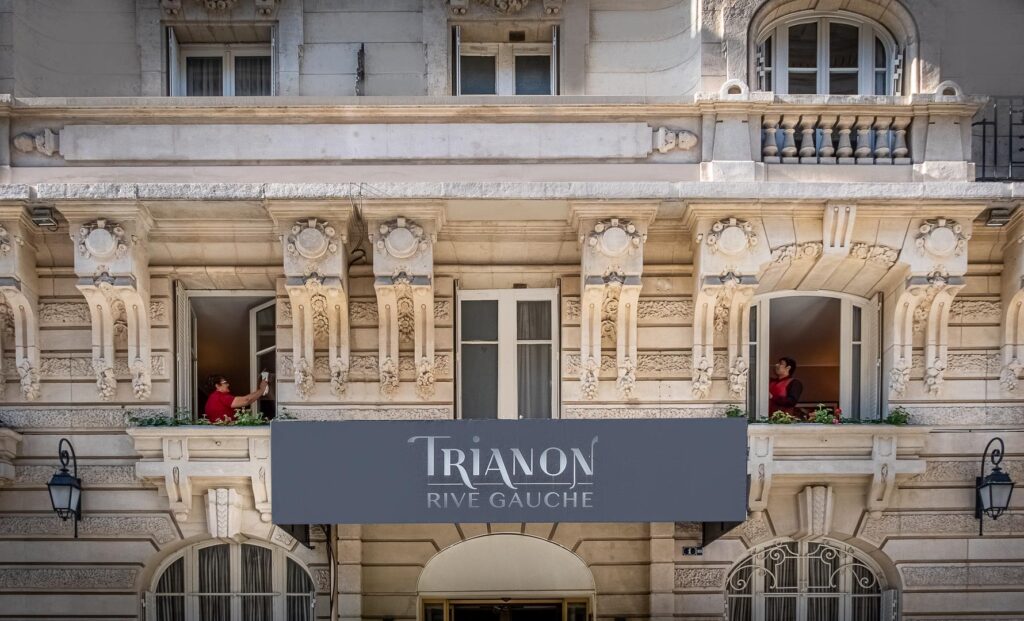 ● Waste sorting: light bulbs, batteries, ink cartridges, toners.
● The bottles of cleaning products are refillable: this reduces the consumption of plastic in the hotel.
● The cleaning and maintenance team now uses only 3 cleaning products, more natural and ecological.
● The Trianon Rive Gauche Hotel is also committed to raising its employees' awareness of sustainable development with annual ecological transition training. Speakers from ecological organisations such as Ecolabel have, for example, provided the staff with the necessary knowledge on sustainable development issues.
An eco-friendly stay at the Trianon Rive Gauche
Do you want to be an actor of sustainable development during your stay in Paris ? Book your eco-responsible stay at the ecological hotel Trianon Rive Gauche !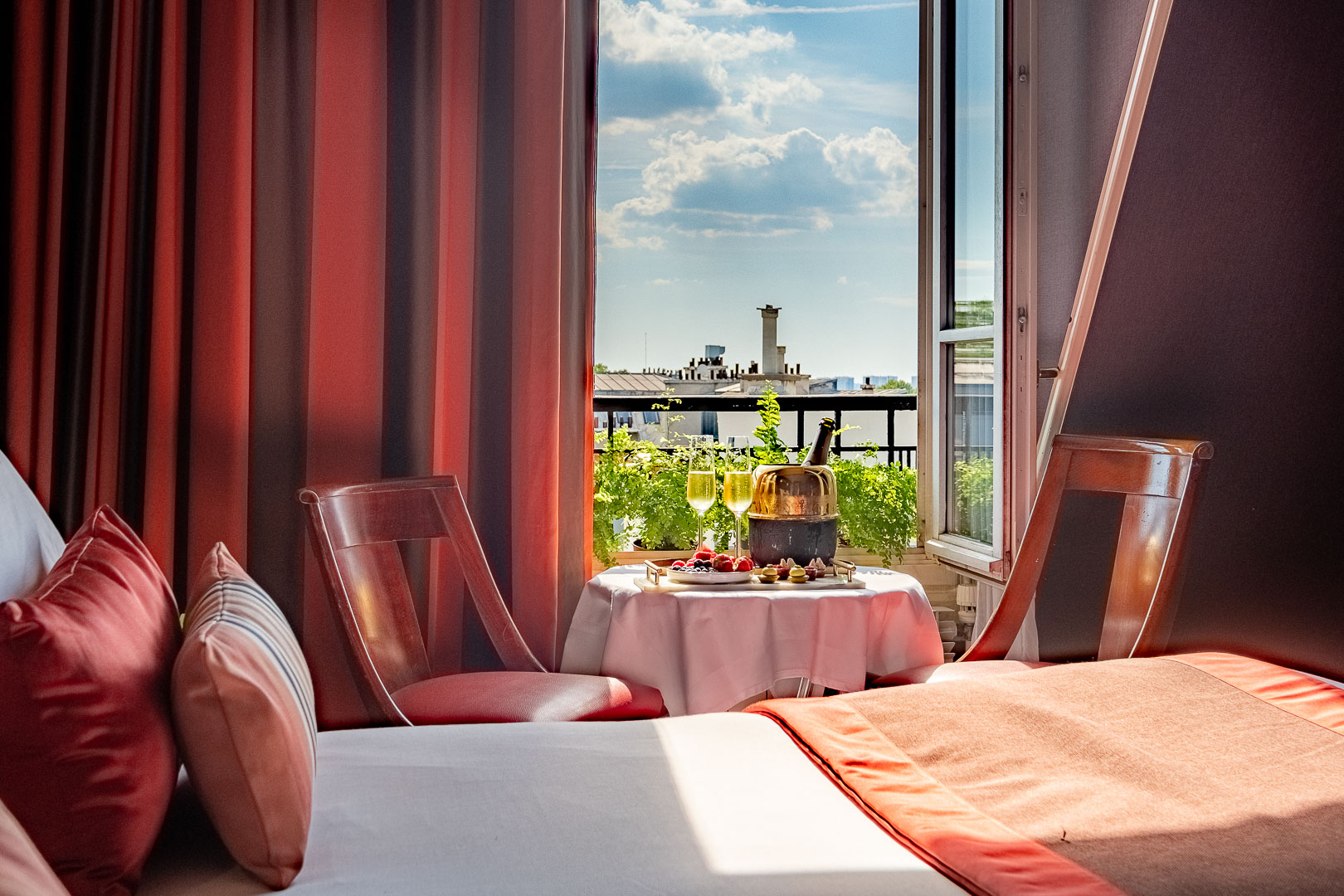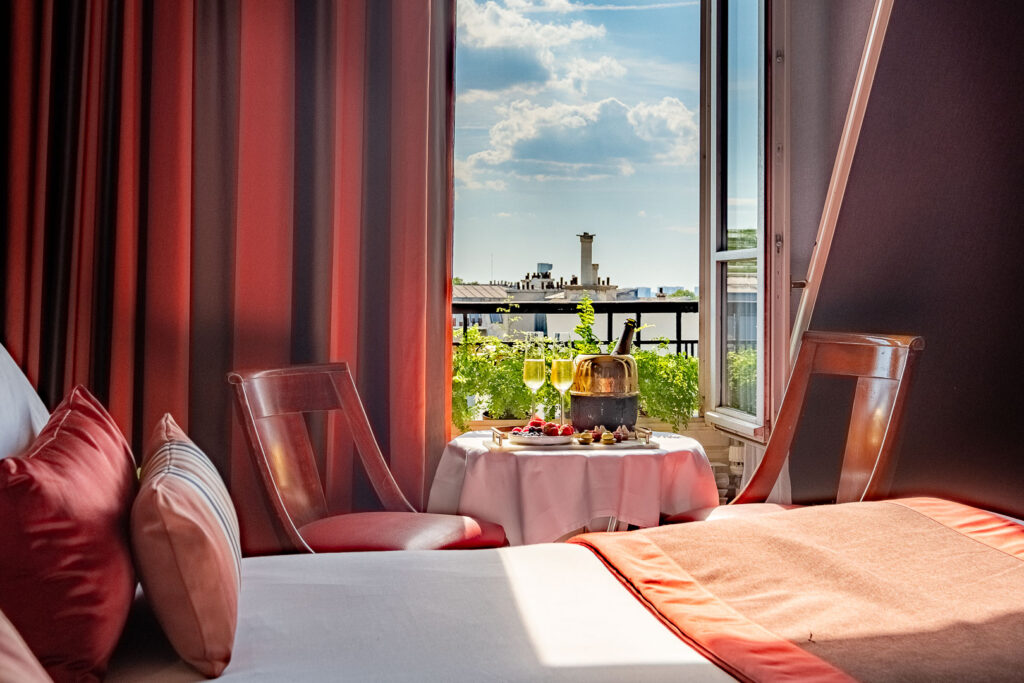 To make sure you don't miss anything, follow us on Instagram and Facebook.
Want to treat a friend, family member or loved one? The possibilities are endless, as are the amounts of our gift cards. Offer an unusual night and an unforgettable gift here !