Flowers, candies and chocolates… Short of gift ideas and wanting to offer your loved ones a unique and memorable experience? Treat them to a moment of relaxation in a romantic hotel with a warm atmosphere, and give them a gift voucher for a hotel in Paris! The 4-star Hotel Trianon Rive Gauche is ideally located in the charming districts of the Latin Quarter and Saint Germain des Pres. The decoration of its hotel rooms promises an intimate atmosphere typical of Parisian hotels, and its breakfast an exquisite moment in the morning.
Why offer a hotel night in Paris?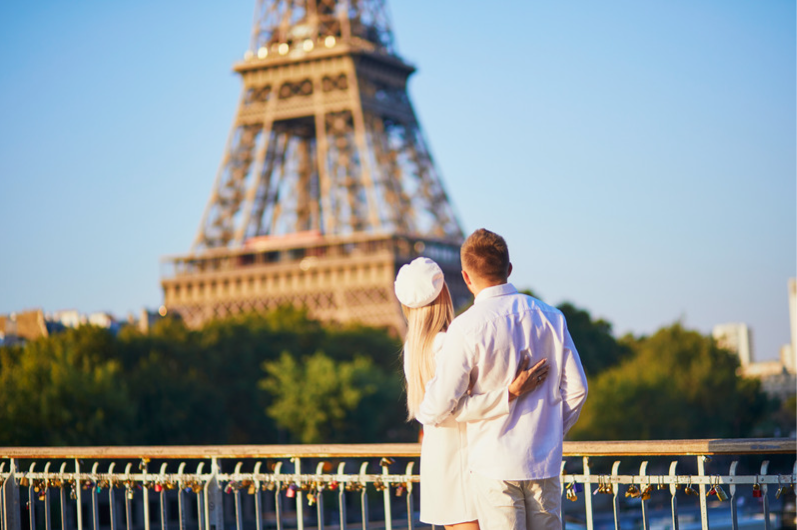 A stay in Paris is the perfect gift for a luxurious getaway. Paris, with its romantic atmosphere, iconic monuments and the latest trends, is the perfect opportunity to enjoy new experiences.
An overnight stay in our 4-star luxury hotel is a gift that can be used for a variety of occasions, whether for a birthday, a celebration or simply to please someone!
A romantic holiday, an unforgettable experience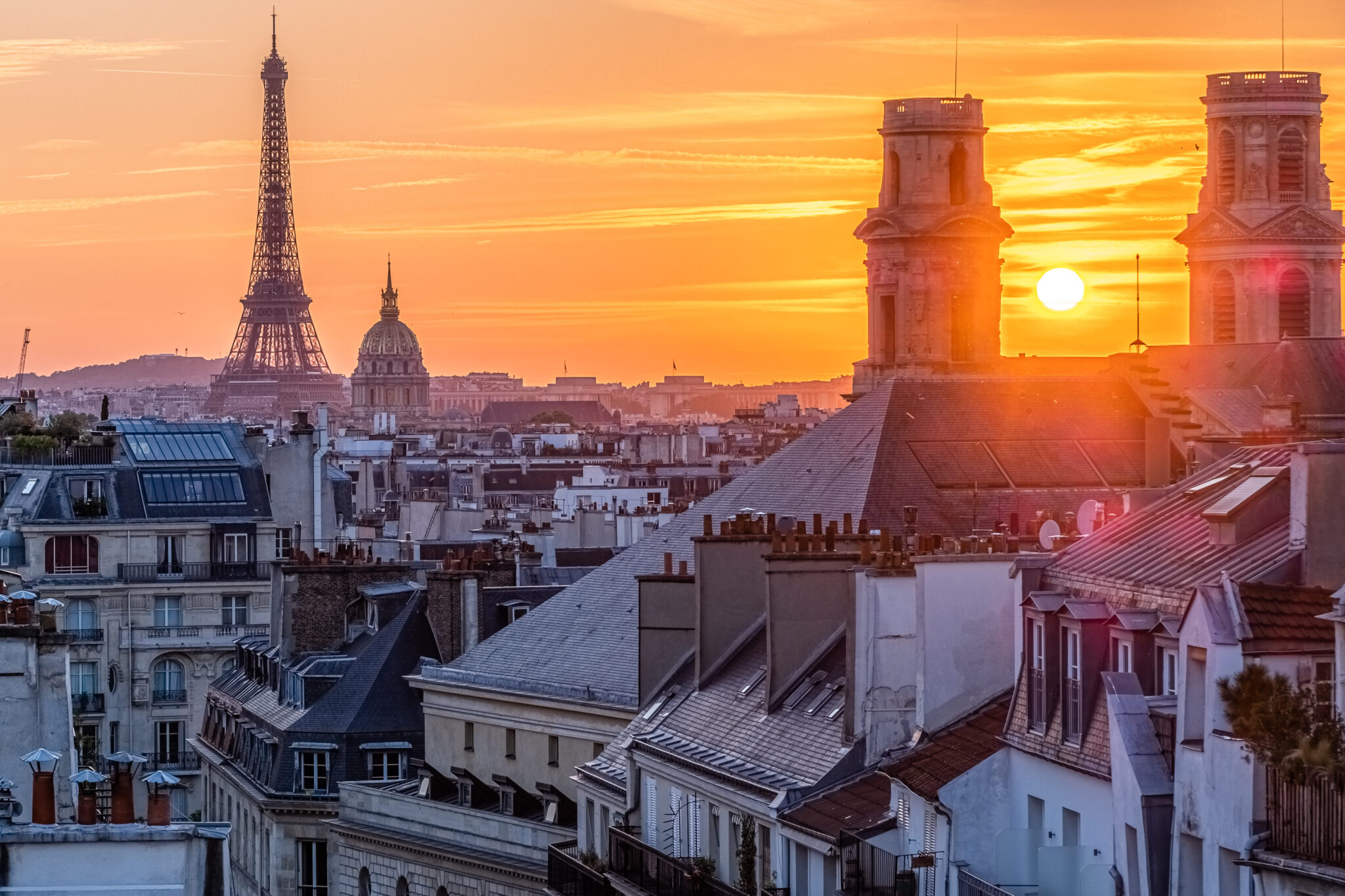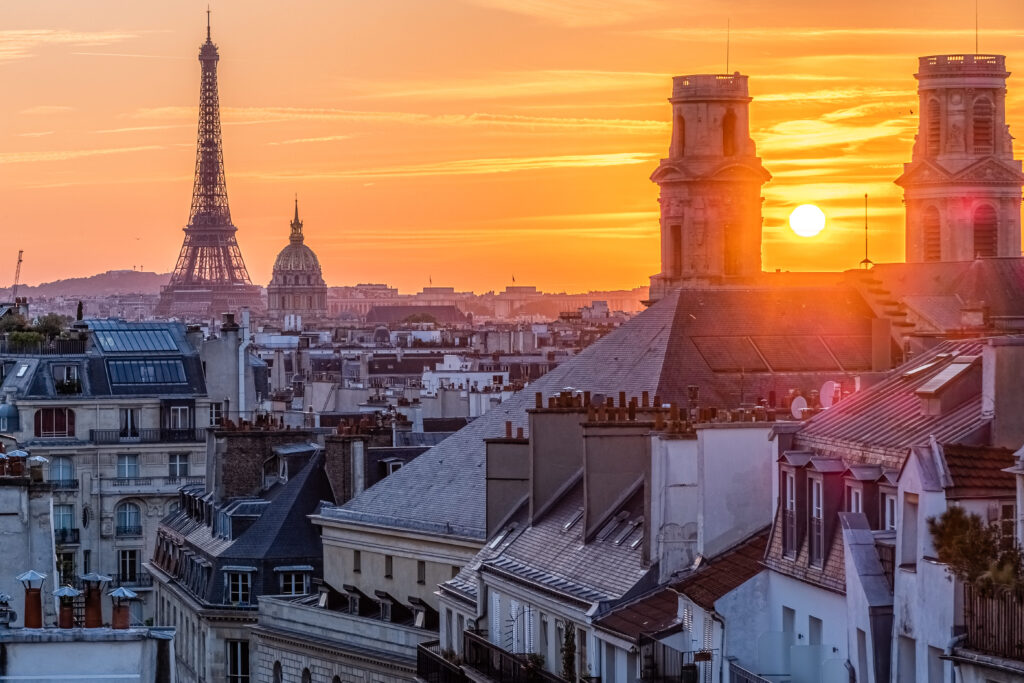 You can choose from a wide range of accommodation options, from boutique hotels to large chains, from 1-star to 4-star… The most important thing is to find a hotel that suits your budget and expectations. Our 4-star hotel's location is ideal for enjoying the charm of the city: in the centre of Paris, between the 6th arrondissement and 5th arrondissement, and a few steps from the Jardin du Luxembourg, it's the ideal hotel for visiting the city's most Parisian streets and enjoying an unforgettable stay.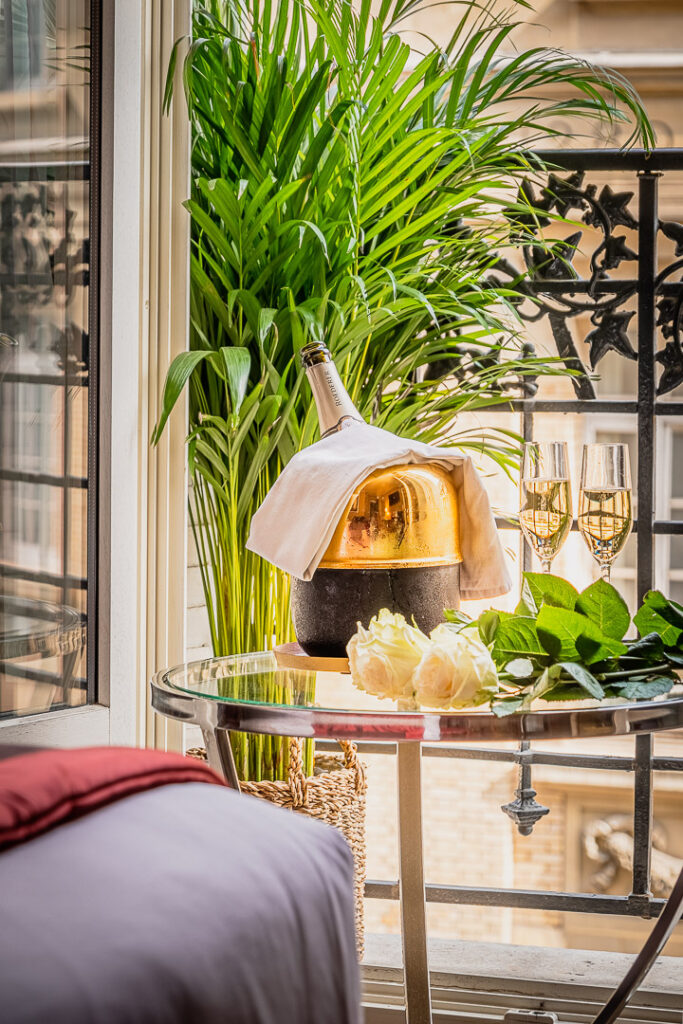 Your 4-star boutique hotel
The staff at the Hotel Trianon Rive Gauche look forward to welcoming their guests to a luxurious 4-star stay with a cosy ambience and a great time. Our rooms strike the perfect balance between classic and contemporary: bathroom with shower or bathroom with bathtub, room with king-size bed, room with balcony, room with view of the Eiffel Tower or view of the Pantheon… Everybody will find what they're looking for!
Our delicious breakfast is served as a hot and cold buffet in our lounge, or as a continental breakfast in your room, every day from 7:00 to 11:00.
Room service, bathrobes and slippers, bottles of champagne, macaroons, roses and balloons: our hotel takes care to surprise its guests and offer them an unforgettable stay.
Hotel reservation for a loved one
We offer several online booking options for the gift of a hotel night. You can choose to offer a gift voucher in the amount of your choice, and then let the lucky recipient make the most of it as they wish!
You can also create a gift kitty to offer a stay in Paris: free of charge, easy to use and with no restrictions on use, the total amount of contributions will be transformed into a gift voucher that can be used in our establishment.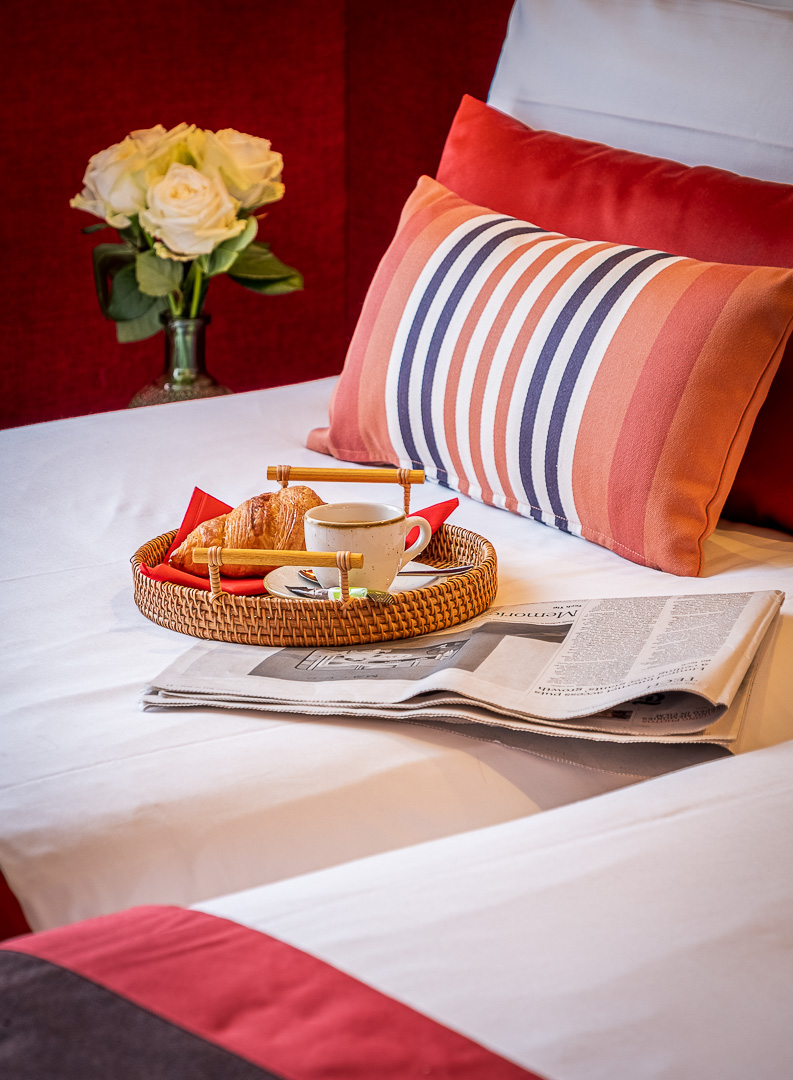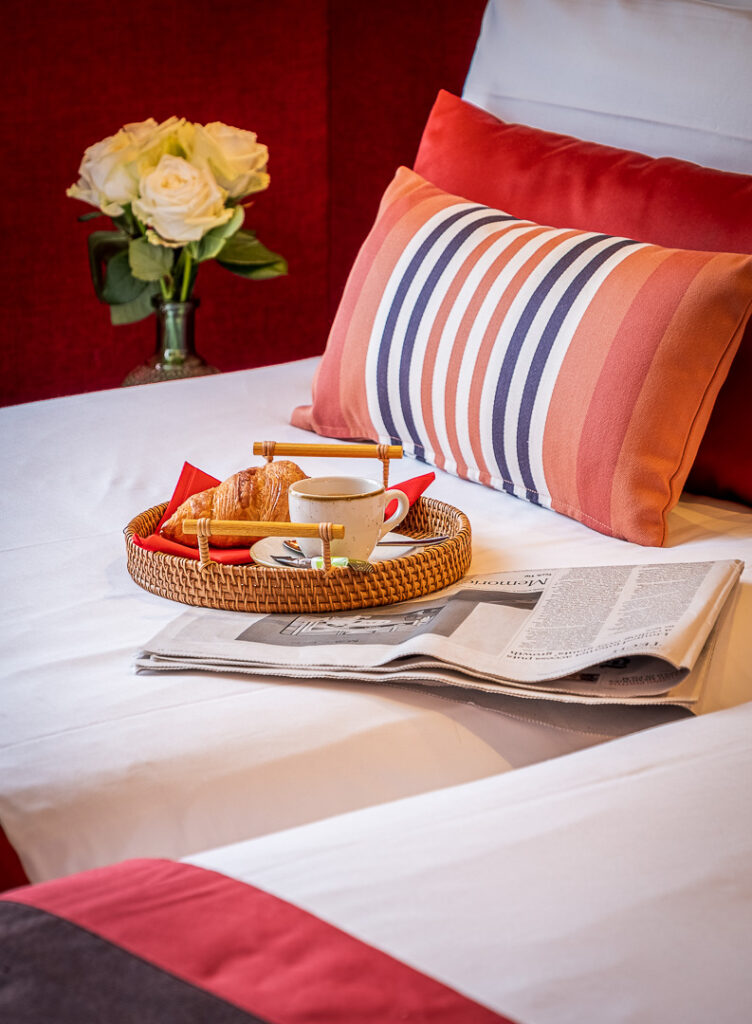 Treat your loved ones!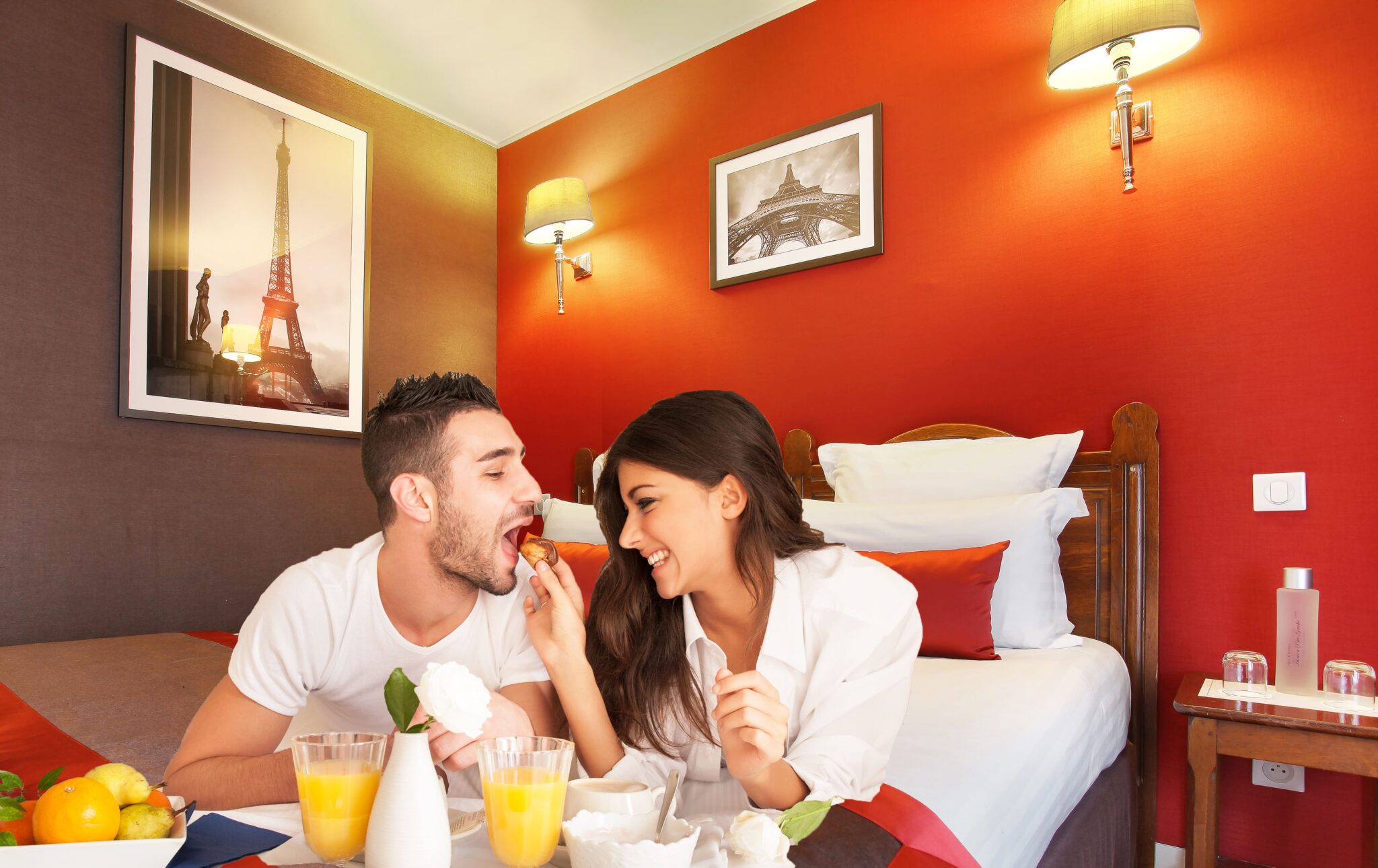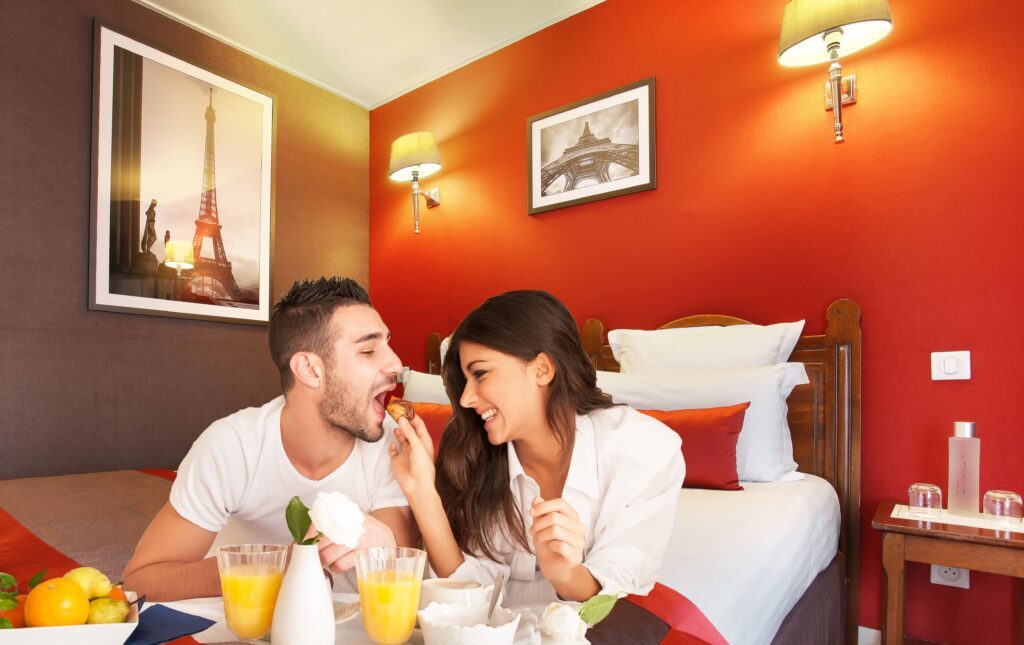 Wedding gifts, retirement gifts, birthdays, anniversaries, bachelor and bachelorette parties… any occasion is a good reason to treat a loved one! If you don't have a gift idea, offer your loved ones a unique and unforgettable experience in the magnificent city of Paris. The possibilities and dates of stay are unlimited, as is the value of our gift cards.
To make sure you don't miss out, follow us on Instagram and Facebook.