On October 7th, the Maillol Museum welcomed us to discover a colorful exhibition. Considered as avant-gardist, the showed artists stand out not only by their paintings but also by their way of thinking.
The Naïves' world
Artists of the naive art movement succeeded in standing out : far from conventions, they learned to paint by themselves and they usually emphasize landscapes, often exuberant, to the detriment of the human. All things considered, doesn't the simplicity of those piece of work highlights the role of the industrialization on the landscapes changes? It would make sense as the realization of landscapes is much more minutious than the characters. 
We admired paintings of this movement's precursors, knowing André Bauchant, Camille Bombois, Ferdinand Desnos, Jean Eve, René Rimbert, Dominique Peyronnet et Louis Vivin.
Between portrait, landscapes and still-life paintings, let's discover the elusive world of the naive masters.
Nature : a symbol of change
Really committed to represent their day-to-day environment, some sceneries are exposed : city, countryside, beach… Thus, nature is a key theme for the Naïves. 
For that matter, they totally seized the still-life paintings : inspired by their own careers or printed sources, we are transported into the artists' everyday life.
Nature is a muse. That is the reason why flowers are particularly used in these paintings. Obviously, the real master in this is André  Bauchant as he was a nursery owner. He, then, realized some magnificent floral piece of work.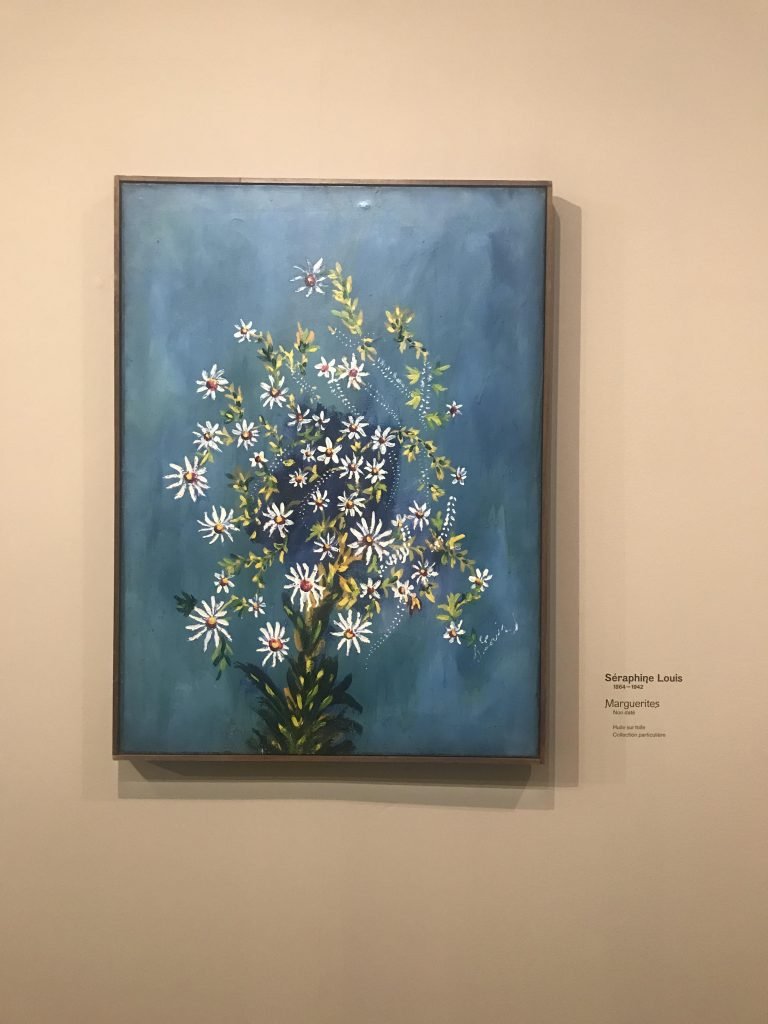 Séraphine Louis left us speechless. Although she was exposed at the beginning of the exhibition, her floral work lead us to the end. Paintings are bigger and colors are brighter. The thing we loved the most if that we found a really satisfying symmetry. 
Previously working as a domestic in a convent, Séraphine Louis began to paint because she heard voices asking her to do so. Throughout the years, her paintings become more and more unreal. 

A still valid message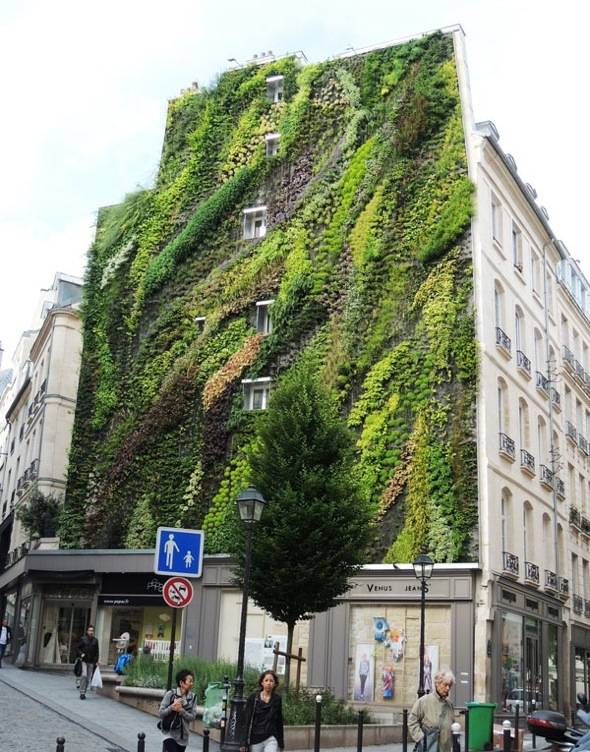 The omnipresence of nature in these naive paintings clearly is the symbol of change : the artists want to confront what is real and what is fixed, what existed and what exists. 
At bottom, the tropical exotism is a fantasy regarding the dryness of the city. 

By the way, Marc Jeanson (botanist) explains that there is a connection with childhood. When we are young, we feel overwhelmed by the enormity, diversity and exuberance of nature. This is the exact feeling naive painters try to give. 

Nowadays, some artists are looking for renewal : therefore they work on the implementation of Green Walls in cities. What is at stake for us is finding a harmony between city and nature and, thereby, symbolize the years passing by. 
Find more of our art reviews on our website !