Your 4-star hotel near Luxembourg Gardens has an excellent location. Did you know ? Hotel Trianon Rive Gauche has many advantages. Among which its ideal and central location in the 6th arrondissement, in Saint-Germain-Des-Pres District and the Latin Quarter. You thus find yourself in a veritable green lung, in the heart of the capital at a walking distance of the major Paris city center activities. Our hotel near of the 5th arrondissement as well tells you a bit about the history of the Luxembourg Gardens. What you can find, do and eat there. But also why choose our hotel to stay int the quiet streets near Luxembourg Gardens.
A piece of history
The Luxembourg Garden was created under the orders of Queen Marie de Medicis in 1612 on the left bank of Paris. The latter is inspired by the Florentine Boboli garden. A vast setting of greenery and palm trees, unique in Paris city center. Large of 25 hectares, the Luxembourg garden is divided into a part inspired by the French and another by the English.
There is an orchard including varieties of old apples, an apiary, greenhouses and a magnificent rose garden. The Luxembourg Garden has nearly 106 statues across the park. You can notably find the famous Medici fountain, the Orangery but also the Davioud pavilion.
Paris Luxembourg Gardens 🌴: a green lung in the heart of Paris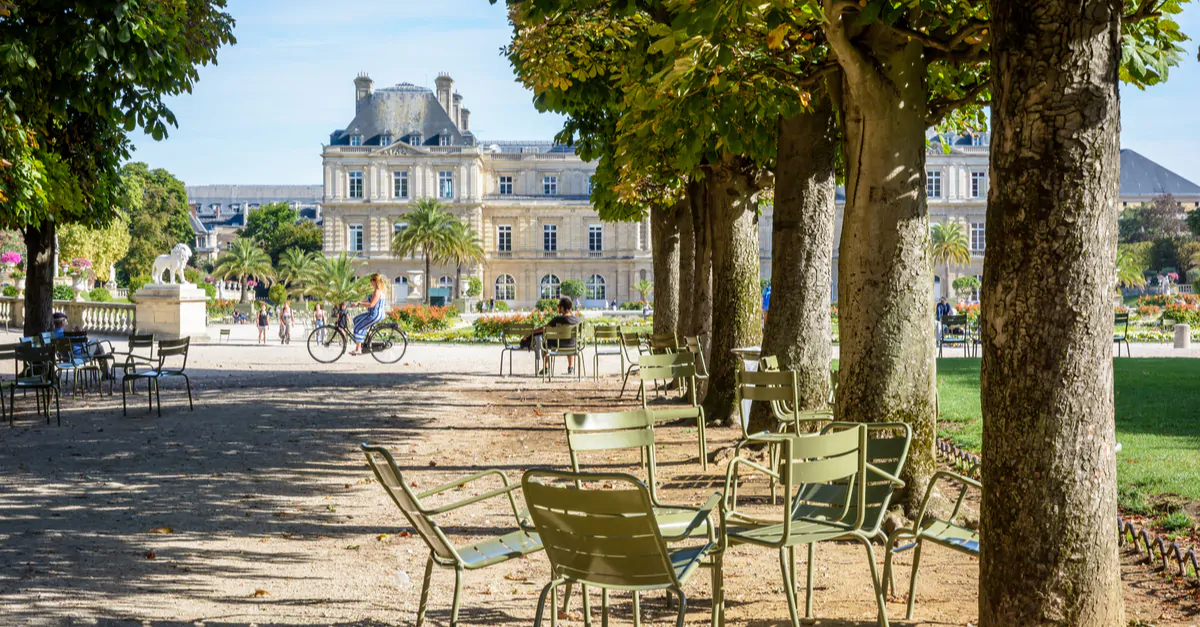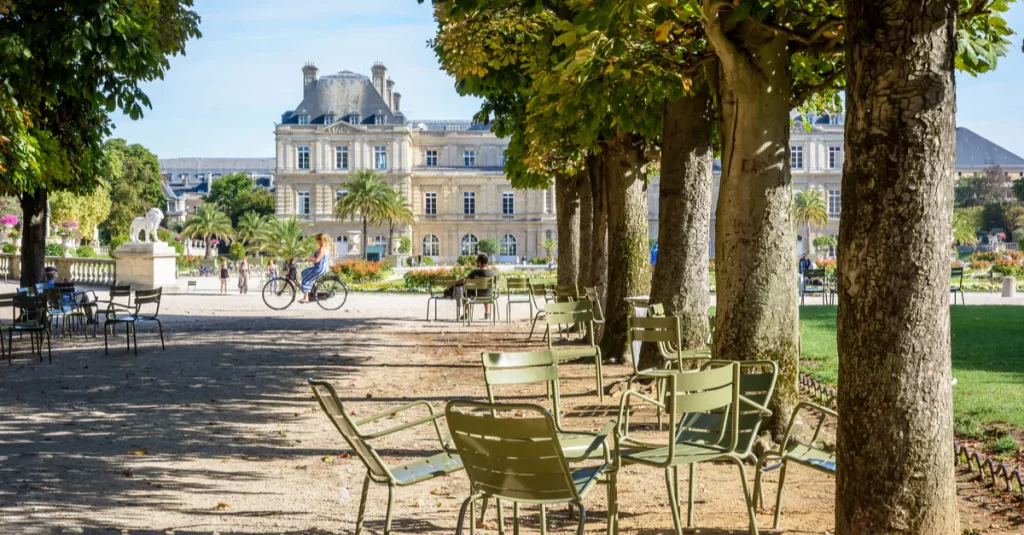 This haven of peace is unique and exceptional in Paris City Center. Indeed, it is located in the heart of the Latin Quarter and very close to the cobbled walks of Saint Germain des Prés. Our hotel is the perfect location to enjoy the capital effortlessly.
The Senate is the main building within the Luxembourg Gardens. Thus, it is the staff of the Senate who is in charge of maintaining the lush and historic Garden. There is also the Petit Luxembourg, the Orangerie, the Guynemer and Davioud Pavilions. Of course, the Medici fountain in homage to its founder has stood proudly for several centuries.
How to take advantage of this beautiful green setting in the Luxembourg Gardens?
It's very simple, you can combine or use these tools: a good book 📚, music, a kite, a camera 📸… For cyclists, the bike must be pushed on foot. All this while respecting the calm of the Luxembourg Gardens.
😋 For the greediest, go to the food stands. Ice creams, drinks, sweets and other snacks await you. Two beautiful restaurants are also present: the Table du Luxembourg and the Pavillon de la Fontaine.
All around our hotel near Luxembourg Gardens, there are many monuments and points of interest. The Pantheon, the Sorbonne, the Latin Quarter, Saint Germain des Prés…
Many activities and events
For young and old alike, there are plenty of reasons to venture into the Paris Luxembourg Gardens. Thus, many activities and facilities for children enliven the park all year round. 🧒 The youngest can have fun on rides, slides and puppet shows. In addition, many like to navigate their remote-controlled boat on the Medici Fountain.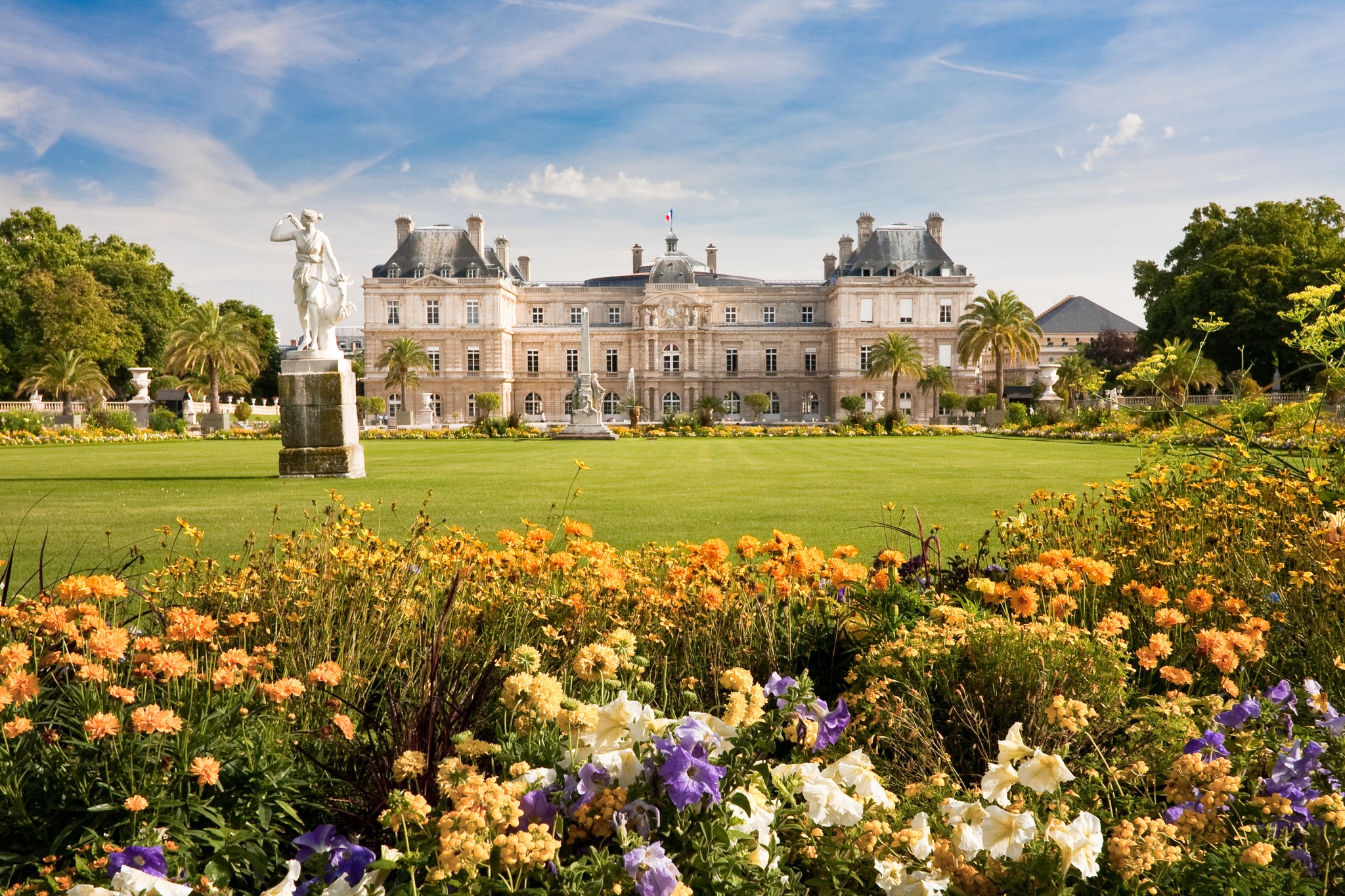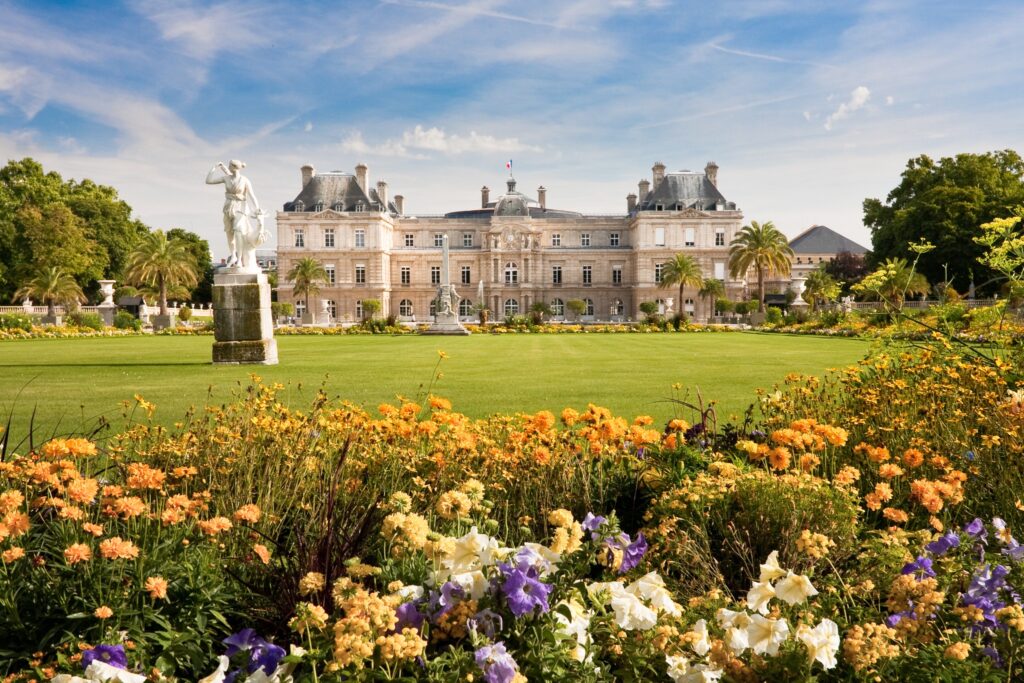 While the oldest gather together around a game of chess, play tennis or bridge… There is no shortage of sports: boules, tennis, basketball… Cultural and musical events make also vibrate the Gardens.
The Musée du Luxembourg
The Luxembourg Gardens has also been home to the Musée du Luxembourg since 1750. This was the first museum of ancient art open to the public. Tourists came from all over Europe to admire Rubens' cycle there, and dozens of other masterpieces by Italian, Flemish and French masters. These works are now on display at the Louvre Museum.
The Museum of Luxembourg Gardens hosts many exhibitions. Soon, the museum will reopen its doors to the public from September 14, 2022. The "Mirror of the World" exhibition brings together hundreds of exceptional works collected between the 16th and 18th centuries by the powerful Princes of Saxony.
You will also find very beautiful outdoor photo exhibitions. Displayed on the gates of the Luxembourg Gardens, you will almost feel like you are traveling.
In the bandstand, typical of the Parisian atmosphere, concerts are being prepared. A special selection has even been programmed for the summer and September. Swing, revel in jazz, classical music in the charm of the bandstand. Something to travel in music, in one of the most beautiful green spaces in Paris city center.
A green space 5-minute walk from the Trianon Rive Gauche
Located on the left bank of Paris, rue de Vaugirard, our charming hotel is at a walking distance of the gardens, only 5-minute walk. Far from the busy street, you can enjoy a good walk and a fresh breeze at any season, summer or winter! You will find everything you need at a walkable location.
True paradise for children, the garden offers a wide range of activities including pony rides, a merry-go-round with wooden horses, miniature sailboats to glide around the pond, a park with play areas, swings and sandboxes. Several lawns are also open to the public, so you'll never be short of space!
How to reach Luxembourg Gardens?
There are several entrances to access the Luxembourg Gardens: the famous rue de Vaugirard at number 19 or 15. Our hotel near Luxembourg Gardens is also at the start of rue de Vaugirard n° 3. The big advantage is also that the Garden is close to bus, metro and RER stations including RER B Luxembourg. All means are good to leave on foot from the hotel to the Jardin du Luxembourg. Then continue your walk up towards the beautiful Place de la Sorbonne, and the historic Latin Quarter.
Did you know ? Guided tours are organized every first Wednesday of the month, by a gardener from the Luxembourg Gardens! Meet at 9:30 a.m. at the Garden gates at 4 rue Auguste Comte.
Why staying at Hotel Trianon Rive Gauche? 🛌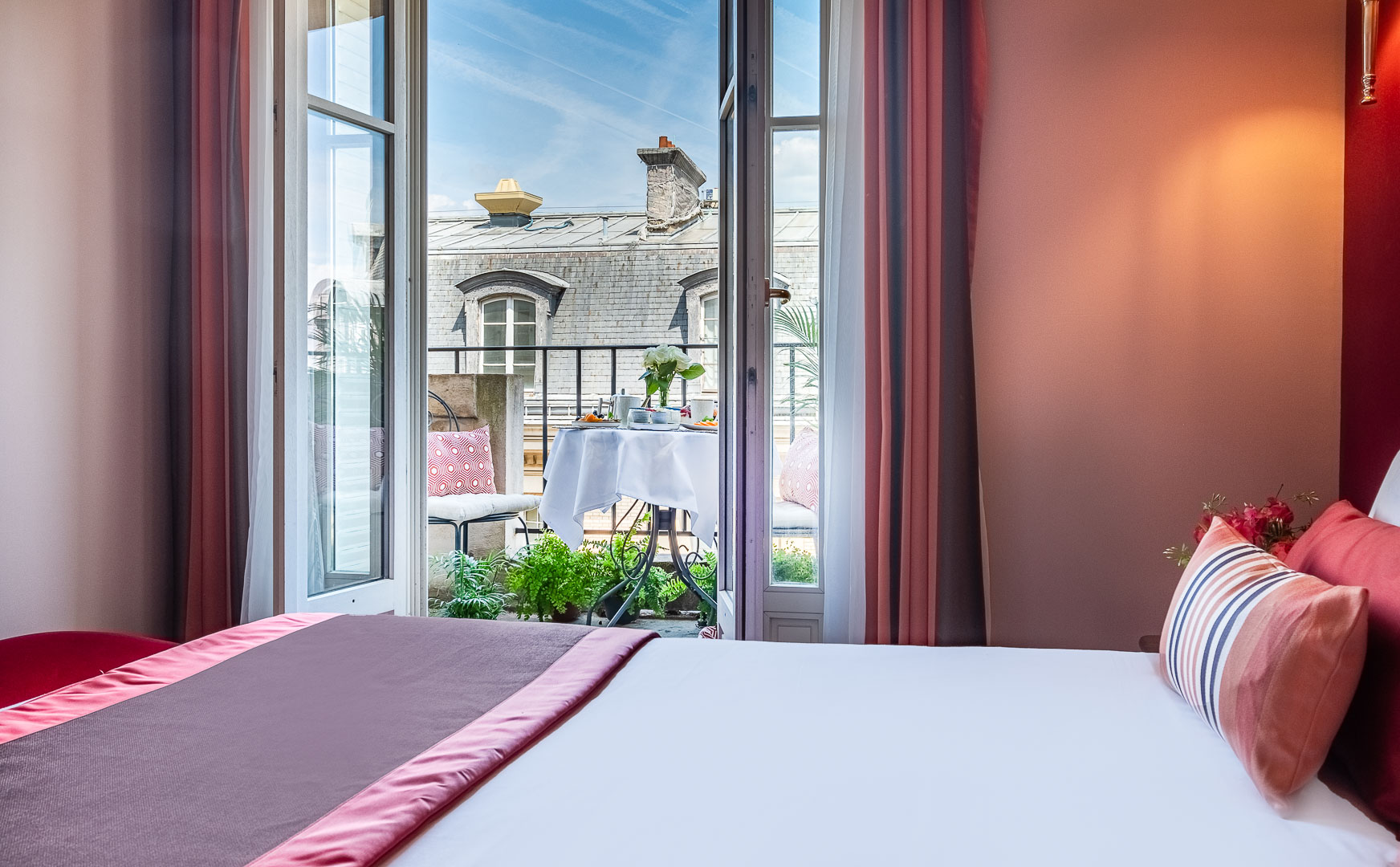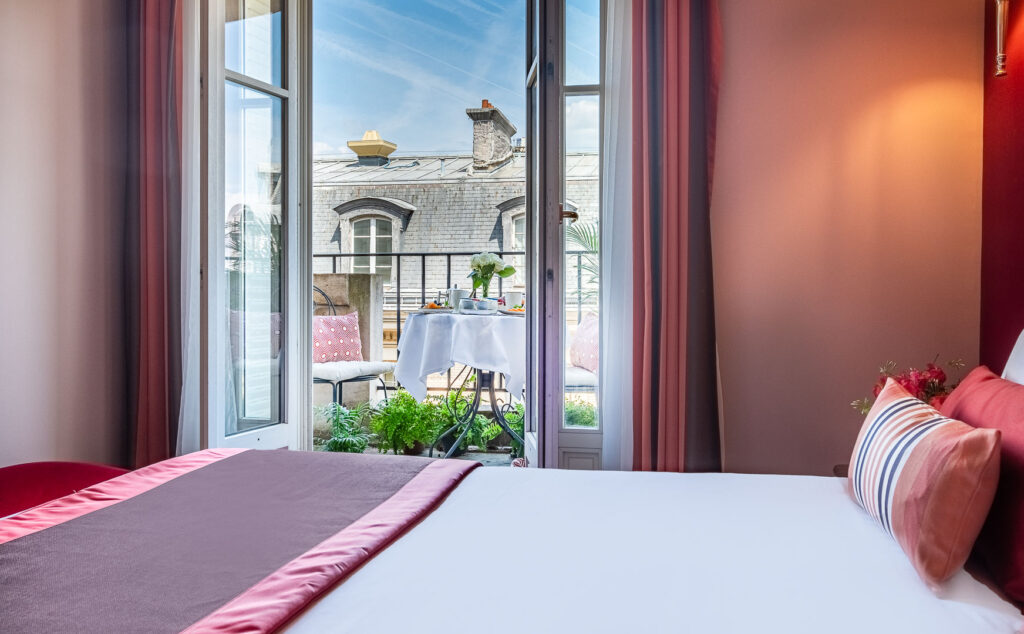 Obviously, our elegant hotel near Luxembourg Gardens is a real asset. But choosing the Trianon Rive Gauche also means making an eco-responsible choice. Indeed, our charming boutique hotel is certified with 2 ecolabels: the European Ecolabel and the Green Key or Green Key. Our environmental commitment and our environment close to Parisian green spaces, make our hotel a leader in sustainable tourism. Discover all our ecological actions by clicking here!
Fancy a delicious breakfast? Our offers a delicious breakfast buffet or continental breakfast. The continental breakfast is served in the comfort of guest rooms. Made with fresh, local products, our breakfast is a favorite among our elegant guests. Need something to eat? Our room service will satisfy your appetite with a selection of dishes, macaroons, wines and champagnes for a gourmet moment. Feel free to order a sparkling glass of champagne to feel like the most chic guest!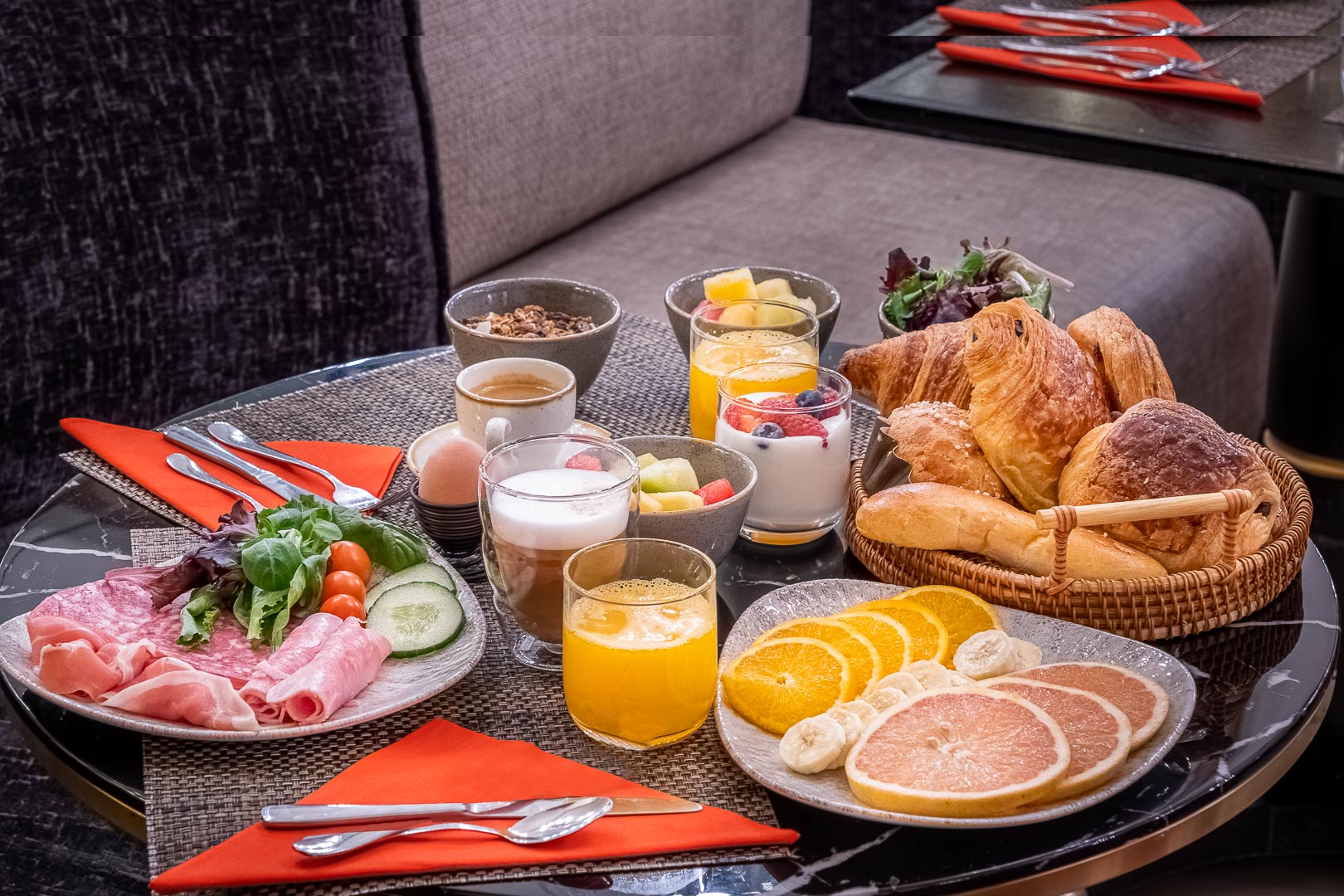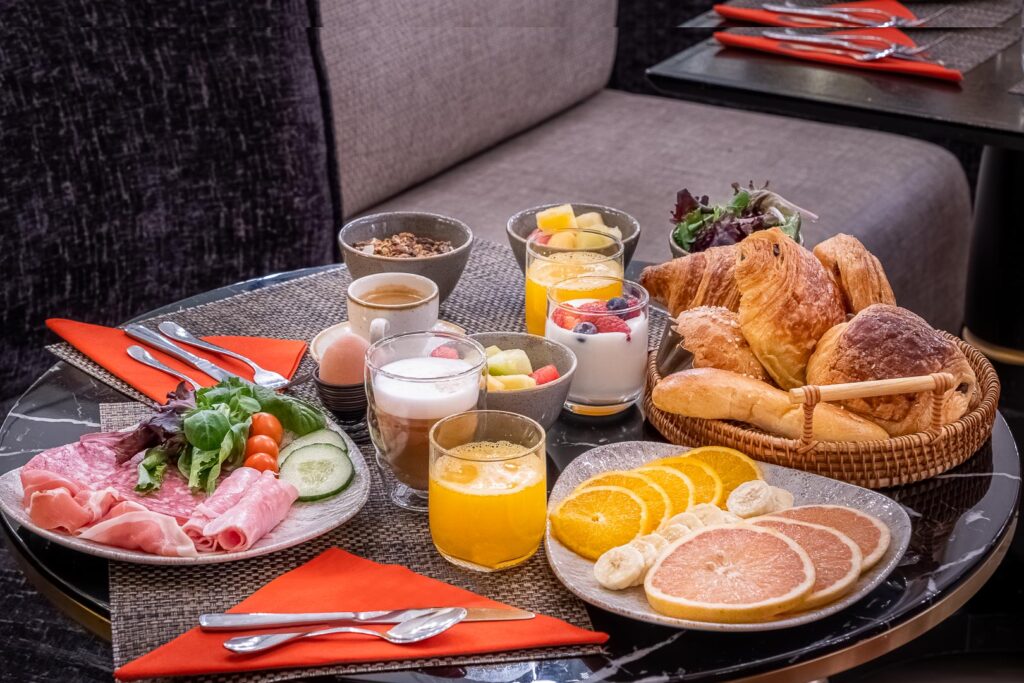 As for snacks, we strongly invite you to try the delicious bakeries, cafes and restaurants in our neighborhood to have ac coffee within walking distance. You can find a lot of delicious restaurants in the Latin Quarter and Saint Germain des Pres at 1-minute walk from our hotel. We also have a vending machine. 
Our luxurious boutique hotel offers different services withhout any extra cost such as air conditioning and flat-screen TV in all rooms, Air-Conditioned And Soundproofed Guest Room, Free WiFi Access, private bathroom with bathtub or shower in every room, bathroom with bathrobes, Dry Cleaning, elegant lobby, welcoming hotel staff, multilingual staff, convenient location, hotel deals, best hotel rates and hotel prices direct and 24-Hour Business Center. We also offer luxurious accommodation options, airport transfer service and airport shuttle service and additional hotel facilities.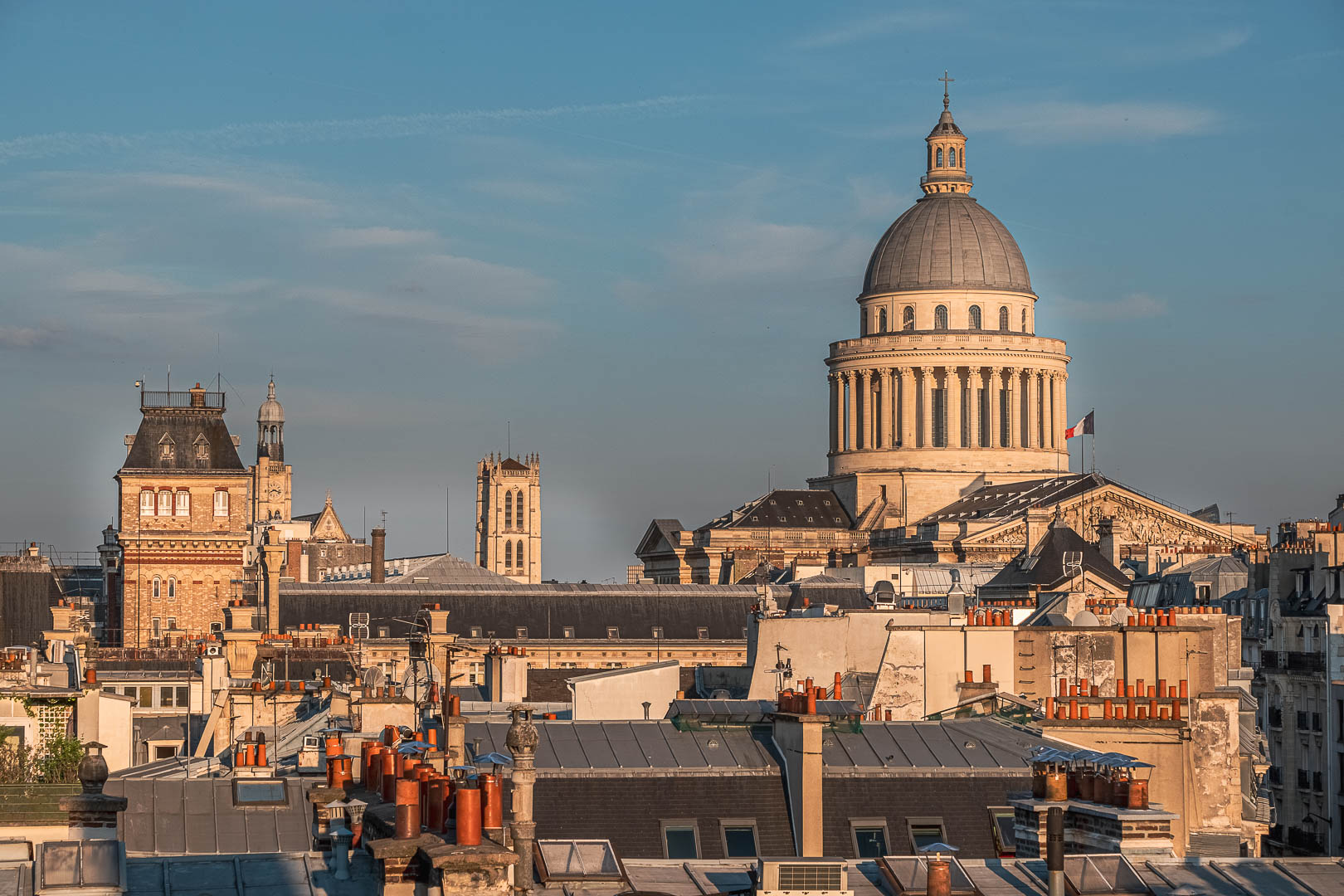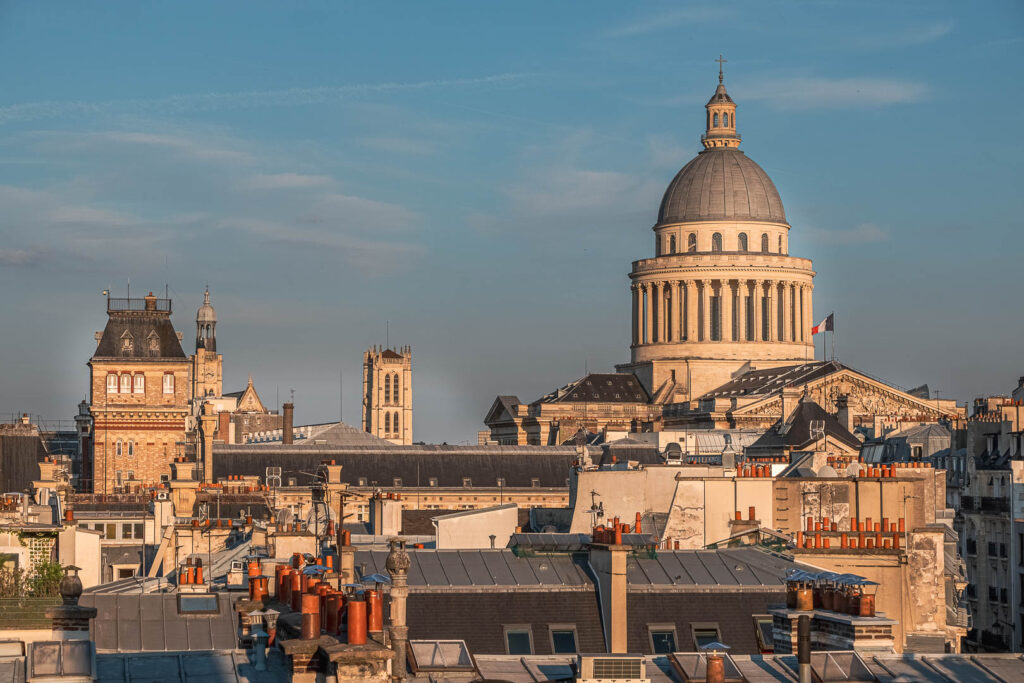 Located in the Quartier Saint-Germain-Des-Pres – Luxembourg and the Quartier Latin, our boutique hotel is only 5-minute walk from the Luxembourg Gardens ; 10-minute walk to the Pantheon and 13-minute walk from Notre Dame. Close or with direct access to Louvre Museum (25-minute walk), Orsay Museum, Champ de Mars, Saint Sulpice, Paris – Orly Airport, Charles de Gaulle Airport, Pompidou Centre, minutes on foot to Odéon metro station, Cluny-La-Sorbonne metro station and Luxembourg RER station (4-minute walk). We will also find a fitness centre and beauty salons offering beauty treatments at a walkable distance of neighborhoods (5th district and 6th district).
Paris public transport is free for children under 4, and half-price for children aged 4 to 10. If you're staying in Paris with teenagers, you can also take advantage of the Vélib station just opposite the hotel for a charming family bike ride.
Wedding gifts, anniversaries, birthdays, retirement gifts, bachelor and bachelorette parties… any occasion is a good reason to treat a friend or aa relative! If you don't have a gift idea, offer your loved ones a unique and unforgettable experience in the wonderful city of Paris. The possibilities and dates of stay are unlimited, as is the value of our gift cards.
📩 For any questions or requests, do not hesitate to contact us. Our team would be happy to help you plan the perfect stay in Paris for you! 
See you soon for more secrets about Paris and our hotel!💖 An article made with love by the team of the Hotel Trianon Rive Gauche
To discover our world, follow us on our social media Facebook and Instagram.