Sustainable stay at Hotel Trianon Rive Gauche Paris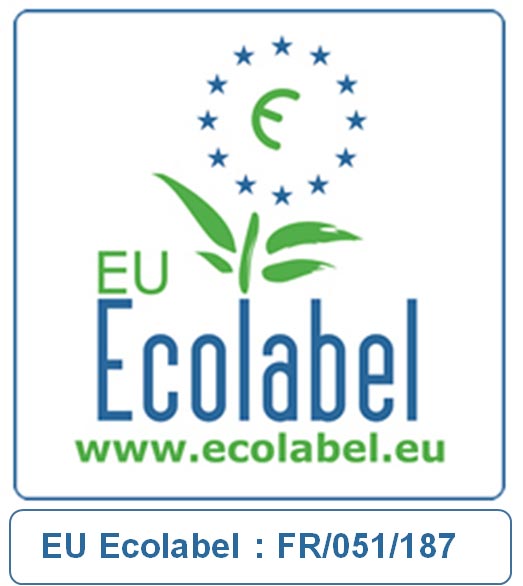 The Hotel Trianon Rive Gauche is committed to environmental preservation. We offer a meaningful Parisian trip with an eco-friendly stay in Paris.
Indeed this year, the hotel Trianon Rive Gauche, located in Saint Germain des Pres in the 6th arrondissement of Paris, demonstrates its environmental commitment, obtaining the European Ecolabel certification.
The Ecolabel is a European certification that rewards hotels showing respect for the environment through the services they offer in favor of sustainable development. Stay in an eco-responsible hotel right in the heart of Paris, facing the Latin Quarter.
We offer you high end service, close to the Luxembourg Palace and its glorious garden, where you have a pleasant stroll, while allowing you to adopt a few eco-gestures that will help preserve the earth, ensure water and energy saving, and promote sorting recyclable waste, for a better common future.
Therefore, our privileged location in the center of Paris gives you easy access to many touristic places: walks in the mythical Saint Michel district to observe Notre Dame Cathedral and Sorbonne University, visit the Pantheon, the Louvre or Orsay museums. As the hotel is located in the heart of Paris, you have a direct access to the Tuileries gardens and the Marais district. You can also enjoy the mythical places of the City of Light less than 30 minutes from the Hotel Trianon Rive Gauche : Opera Garnier, Pompidou Center, Ile de la Cite and Ile Saint Louis, the famous department stores on Boulevard Haussmann and the avenue of the Champs -Elysees.
To obtain the European Ecolabel, our charming hotel Trianon Rive Gauche has been raising awareness and training staff in ecology, optimizing services by reducing electricity consumption thanks to LED lighting and heating coming from renewable energy. We also have observed a decrease in water consumption by changing tap flow straighteners, and a reduction of waste thanks to recycling.
To promote sustainable tourism, we are proud to offer various quality crafts for breakfast, such as:
– Pastries 100% PDO pure butter from Isigny
– Craft jams
– Organic Spread
– PDO Comté cheese
Among other delicious flavours that we invite you to discover!
Among our various environmentally friendly actions, the Hotel Trianon Rive Gauche is pleased to inform you that room cleaning is made with many European Ecolabel or natural products.
Give a true meaning to your stay in Paris and opt for sustainable tourism by supporting the ecological approach and environmental policy of the Hotel Trianon Rive Gauche!